An RSS, or Really Simple Syndication, is a simple text file of content on your website that automatically updates when content is added. RSS feeds are universally supported in web standards and allows applications and users to follow updates from a website's content.
FeedOtter uses RSS Feeds to pull content from your website and create email newsletters that showcase your blog content. More specifically, RSS feeds are used by FeedOtter because:
RSS feeds can populate the latest content into your automated emails as well as pull content from your website without having to manually access and build content emails.
RSS feeds can be combined together or with other content sources to create collections of content with our Curated Newsletter builder or multiple feeds feature in some of our plans.
RSS feeds automatically update and pull content with FeedOtter so your emails always have new content sent out without having to do extra manual work.
Many websites have a feed tag that can be appended to the base url.  An example is any website built on WordPress where the RSS feed typically looks like this:
[pastacode lang="markup" manual="https%3A%2F%2Fwebsite.com%2Ffeed%2F%0Ahttps%3A%2F%2Fwebsite.com%2Fcategory%2Fmy-cateogry%2Ffeed%2F%0Ahttps%3A%2F%2Fwebsite.com%2Ftag%2Fmy-tag%2Ffeed%2F" message="" highlight="" provider="manual"/]
Where "feed" is appended to the end of the website, blog, category, or tag URL. Here's an example of what our WordPress RSS feed looks like: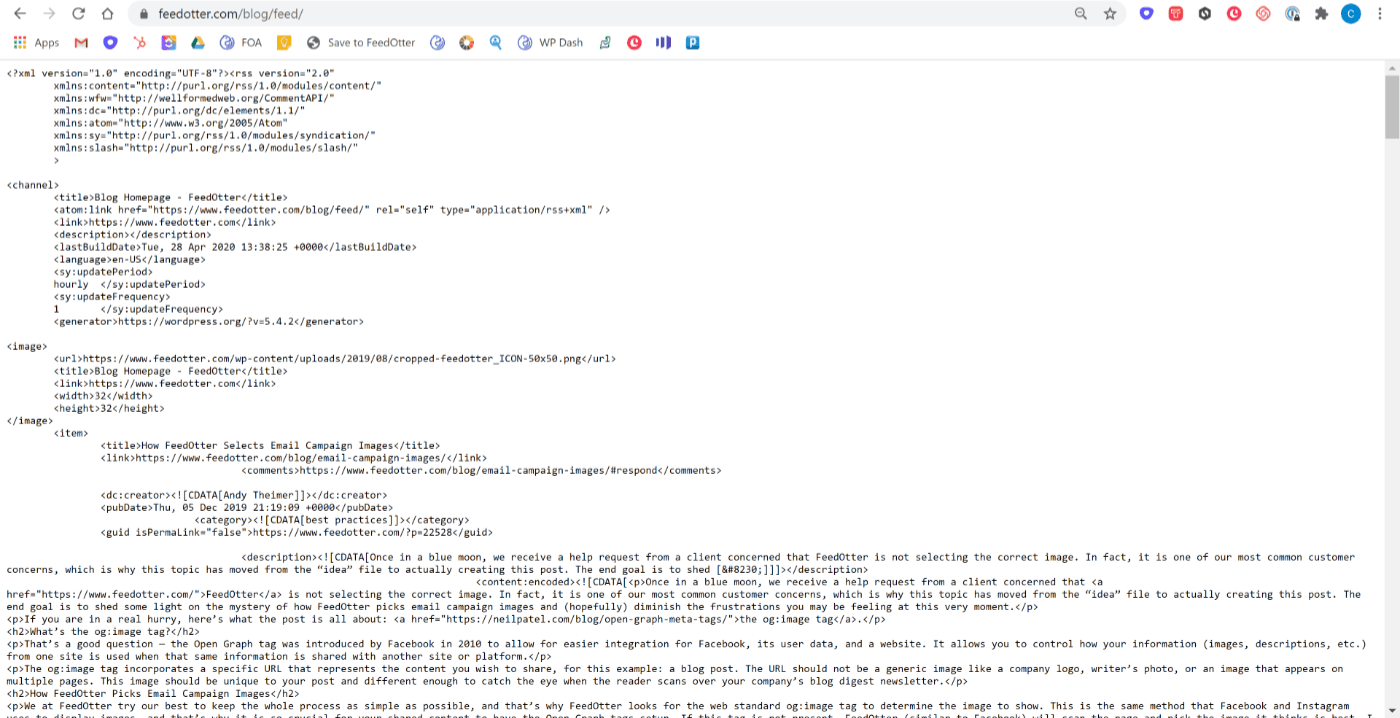 If your website is running on Drupal or Expression Engine it might look like this:
https://www.website.com/blog/rss.xml
Almost every modern content management software supports RSS feed natively or with a simple plugin.
First, try appending "feed" to the end of your base url as shown above. Many websites also have a simple plugin which will take you to the RSS feed.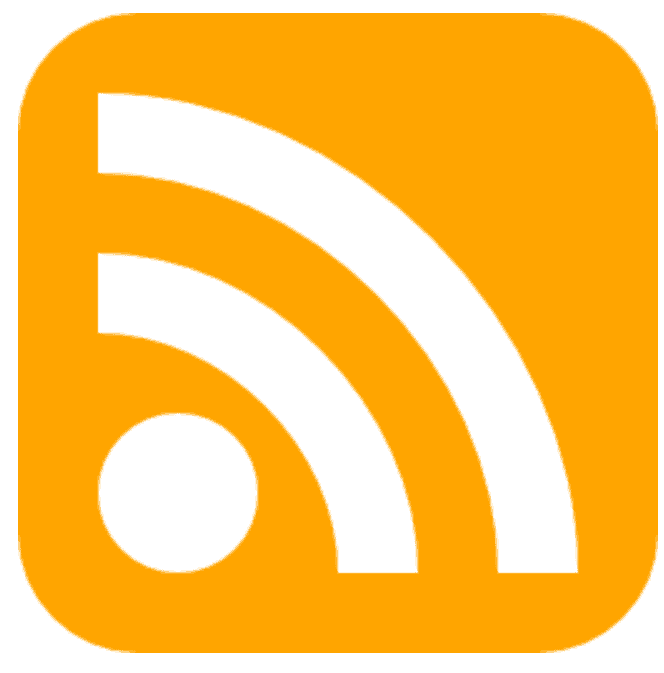 Typically, RSS feed plugins are located near social icons on your page. For more information about finding your RSS feed, also check out our blog post on finding your RSS feed.
Need help finding your Feed?
If you're having trouble finding your RSS feed don't give up! Your web developer or IT who supports your website should be able to help you find your content's RSS feed or they may need to activate the feeds for the content you want.
An invalid/broken feed is one of the most common problems that FeedOtter runs into. If you're having this issue, we recommend using a feed validator to ensure your RSS feed is working correctly.
How are images from the RSS Feed handled in FeedOtter?
FeedOtter first searches for the standard og:image tag when choosing images for your email campaign.
For more information on open graph image tags, we recommend the following sources.
[pastacode lang="markup" manual="https%3A%2F%2Fneilpatel.com%2Fblog%2Fopen-graph-meta-tags%2F%0A%0Ahttps%3A%2F%2Fahrefs.com%2Fblog%2Fopen-graph-meta-tags%2F" message="" highlight="" provider="manual"/]
So, view the source of your blog post to verify you have the og:image tag.
If these tags are not present then FeedOtter will search the page for a suitable image sized 600px in width.
There are a few different ways to add an RSS Feed in your FeedOtter account depending on which email campaign type you are using.
Automated Emails
If using Automated Emails, when you create a new email campaign and click the Feed tab in the left column. There you can paste in your RSS feed.
Then at the bottom of the page click Save. FeedOtter will automatically populate content from your RSS feed into your Automated Email Campaign.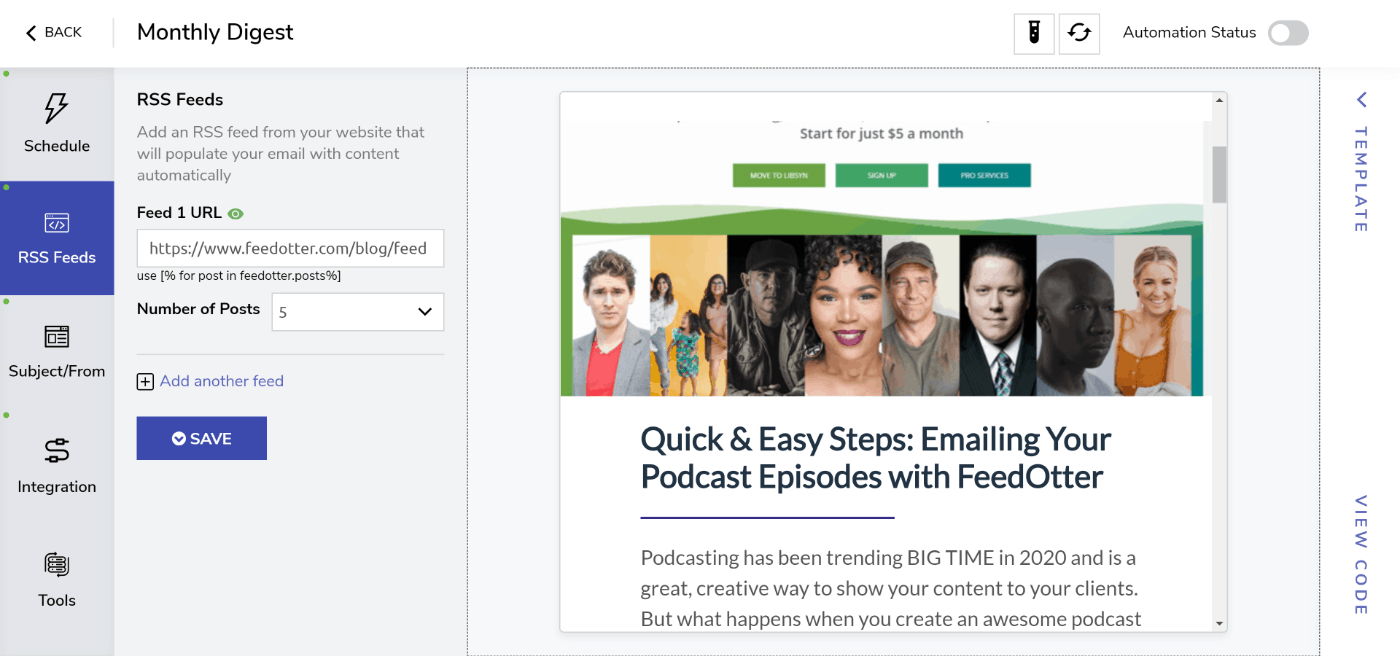 Curated Emails
With the Curated Emails, there are two ways that RSS Feeds can be added to FeedOtter.
First, click the Gear icon in the top right corner and go to Settings > Content Sources.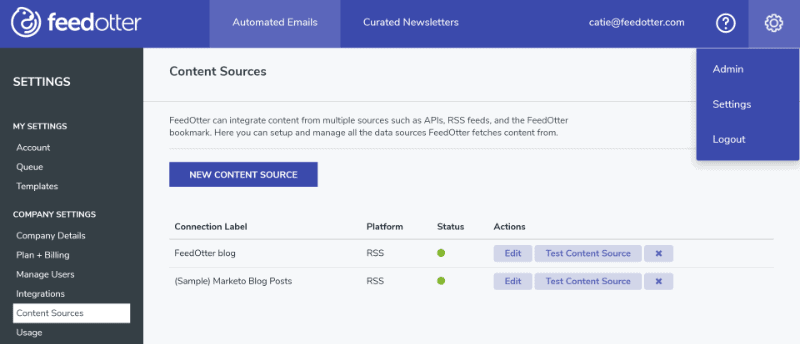 Here you will see all content sources you've previously added to FeedOtter. Click the New Content Source button.
Next, select the type of content source from the drop-down box and fill in the Name and RSS feed URL. Click Save.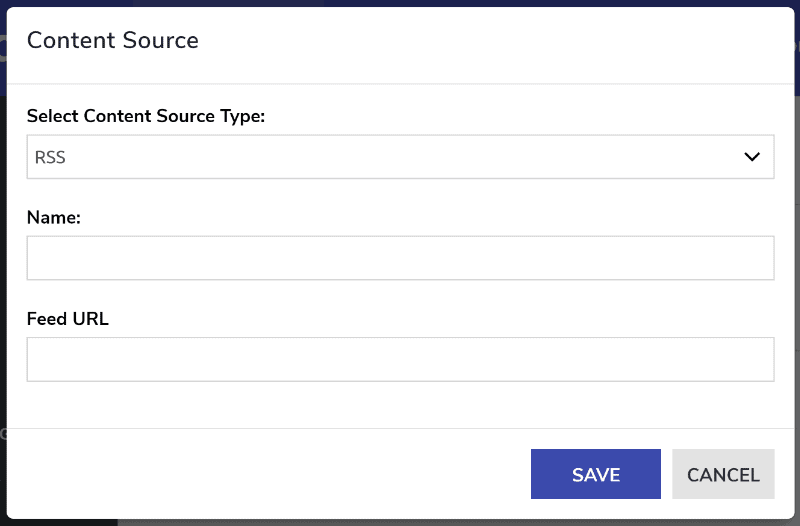 Now, in Curated Email Newsletters this RSS feed will automatically appear as an option for content.
Another way to add RSS feeds in the Curated Emails is to create a New Issue > Add Content.
Here, click Add Source underneath the Available Content tab.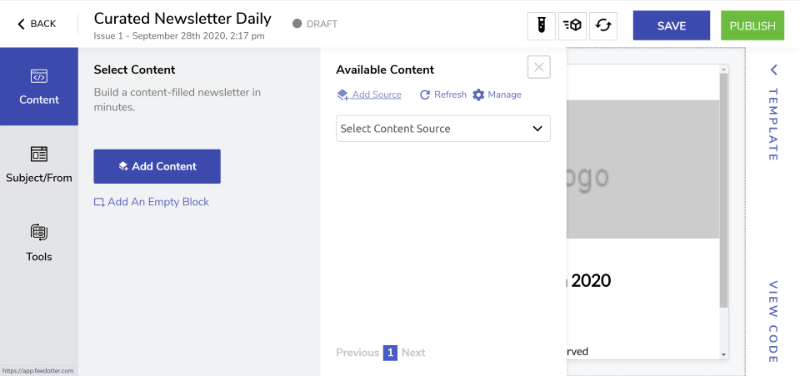 Here you will choose the type of content source and fill out the form the same as above. Click Save and content will appear from this RSS feed.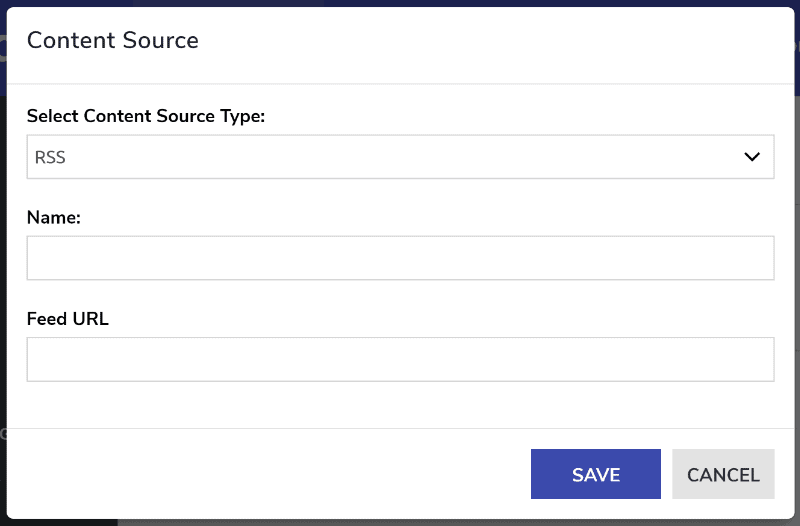 We hope this article was helpful in finding your RSS Feed and learning more about how FeedOtter uses it. If you have any questions or are still having issues, please contact us at [email protected]