Issues with Sending Campaign
One of the most common issues we have is when an Automated Email Campaign didn't send when a customer intended for it to send. Here, we'll talk about how to find the reason your campaign didn't send as well as the most common fixes for these issues.
Finding the Issue
When you notice that your campaign didn't send, the first thing you should check is the history of the campaign in your FeedOtter account.
In your FeedOtter account, go to Automated Emails tab and find your campaign block. Click Options > View History.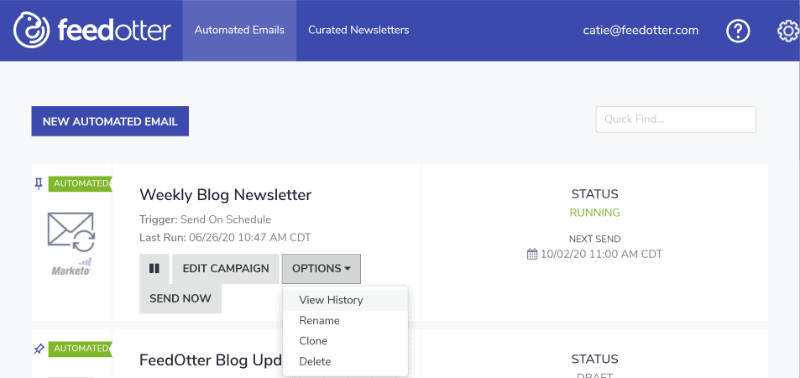 This will pop up a report of each email send with FeedOtter.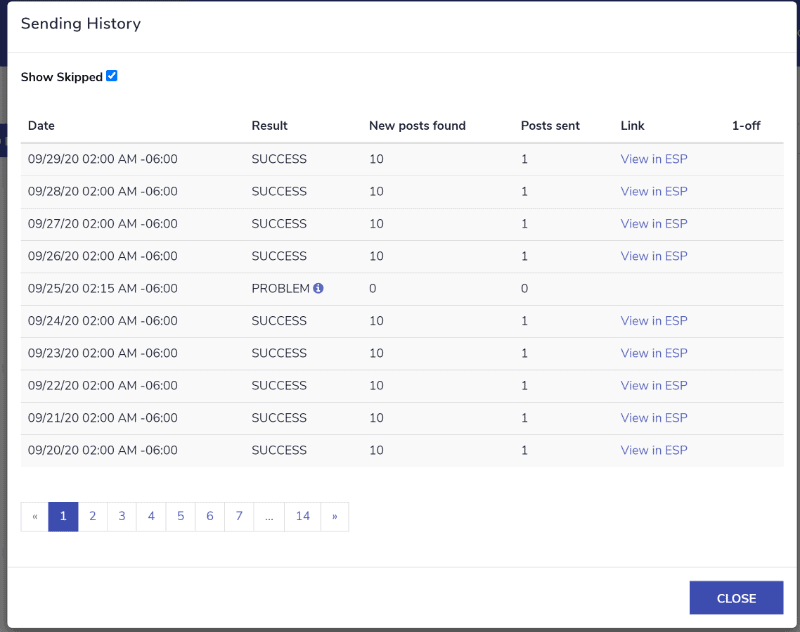 First, look at the Result column to see if FeedOtter was successful with sending or if there was a problem. If the result is Problem, click on the blue circle next to the result to get more information.
Common Issues
The most common issues are with the RSS feed. Here's how to solve these RSS feed issues and how they will display in FeedOtter.
Your RSS feed is not valid, please verify it is proper RSS
If this is the problem with sending history, the next thing you should do is check your RSS feed. We recommend using a feed validator to ensure your feed is working properly. Also make sure the feed in FeedOtter is typed correctly.
This issue may also display as /feed/ resulted in '404 not found' or '505 Bad Gateway Response.'
"FeedOtter scan was successful, but didn't find my new content"
This issue occurs for two reasons: Publish Date is in the future and content was posted after the last send date.
If you look at your sending history, the first column on the left is the date and time FeedOtter scanned your RSS feed and sent your email. The time shown will display in GMT time and the addition next to the time accounts for the time you scheduled your posts to send out.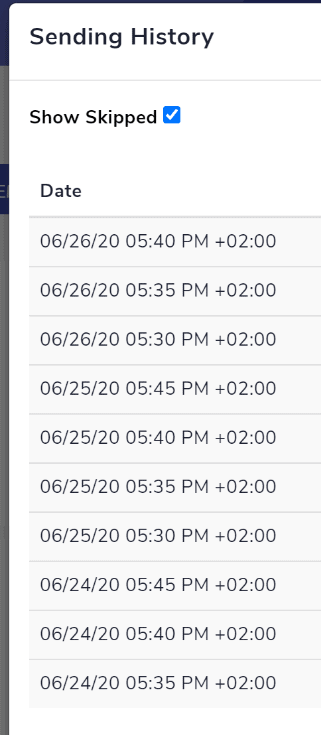 Now, looking at your RSS feed, the published Date should display in GMT time, too.

If the published date is in the future, FeedOtter will not be able to send that content. Or if the published date is before the last time FeedOtter sent an email, then FeedOtter will not display this content in the email. To override this, you can deselect the "Only send when there is new content" button when setting up your Automated Email campaign.
Marketo Error: HTMLid specified is not valid
If you're seeing this error on your email history, it means there is something wrong with the data FeedOtter received from the RSS feed or there is an error with editing on the Marketo side. If you encounter this error, read our Knowledge base article explaining in detail how to resolve this Marketo error.
Still Having Issues?
The FeedOtter team is always happy to help! If you're having a different issue or have any questions, click the Question Mark icon in the top-right corner.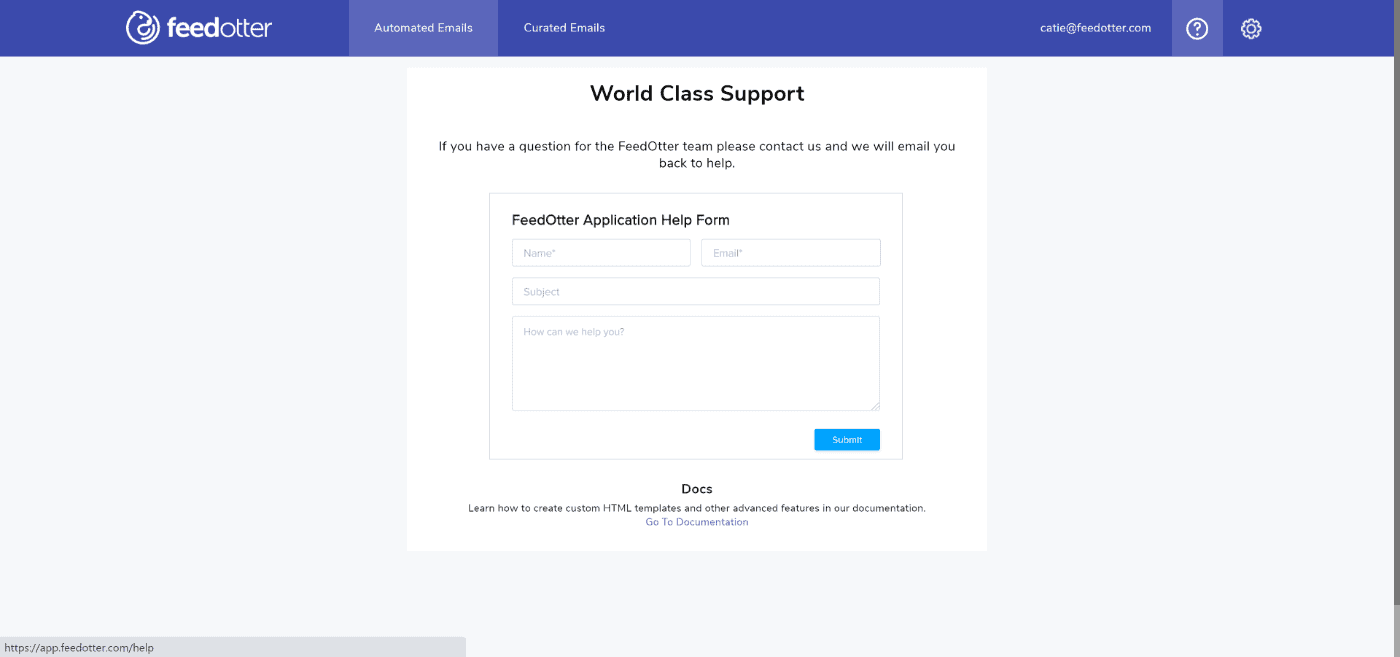 You can submit your questions here and our team will get back to you as soon as possible.