How to Reset Your Marketo / FeedOtter Email Templates
FeedOtter creates and manages several email templates in your Marketo account.  It is important these emails are NEVER modified manually as this can interrupt FeedOtter's ability to automate email sending.  If you receive an email from our support team or notice your FeedOtter campaign has a "PROBLEM" related to a Marketo error "htmlID invalid,"  The steps below will get your campaign working in no time.
Follow the video tutorial or the steps below and email us with any questions.
Step 1. Reset the FeedOtter template in Marketo's Design Studio
1. Log in to your Marketo account and navigate to Design Studio > Emails > Templates
2. Locate the email template which matches the name of your FeedOtter campaign.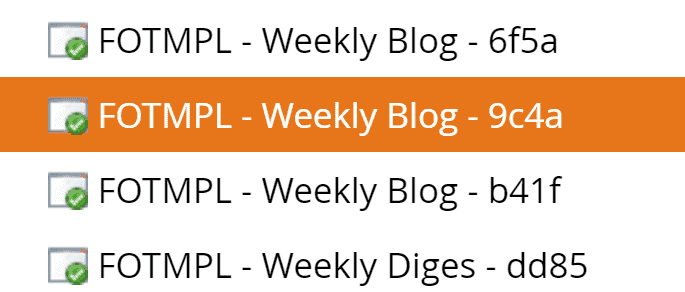 3. Edit the template
4. Select all of the code in the template box, delete it, save and approve.
Step 2. Reset the ### Setup Program email
1. In Marketo > Marketing Activities locate the brown program that matches the FeedOtter campaign in question.
2. Locate the ### – FeedOtter Setup email program.
3. Click the "minus" icon next to the selected email to temporarily remove the email from the setup email campaign.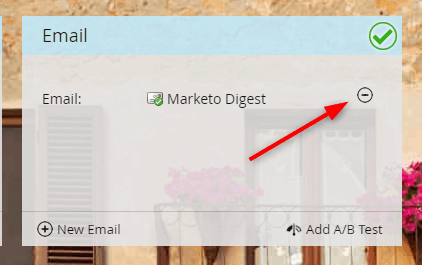 4. Right-click on the email attached to the ### – Setup program
5.  Unapprove it.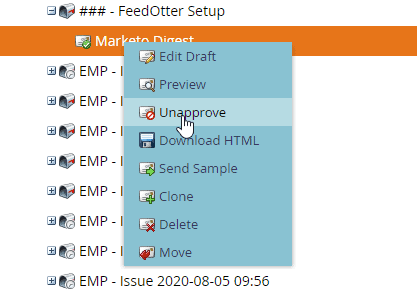 6. Delete it.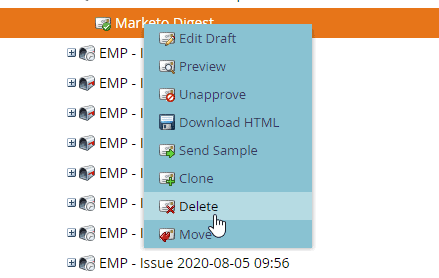 Step 3. Re-initialize Your Campaign in FeedOtter
1. In FeedOtter, edit the campaign in question.
2. Click on the Integrations tab in the left column.
3. Click the Reset Setup Email Object button.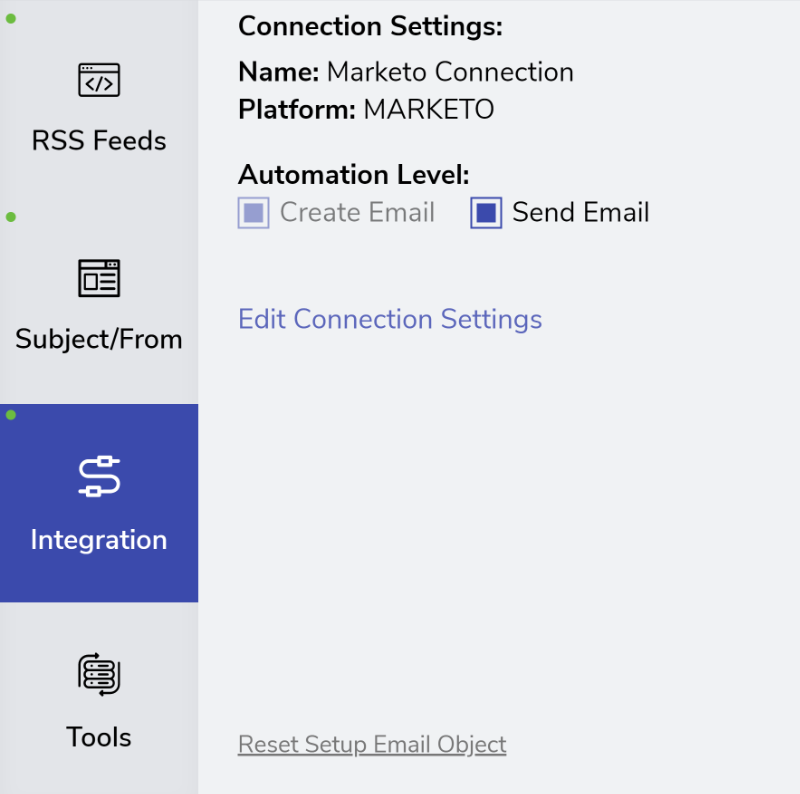 Doing this "resets" and "recreates" the Marketo assets that FeedOtter needs to manage.
Step 4. Re-attach the new email to your setup email program in Marketo
The last step is to return to Marketo, locate the ### – FeedOtter Setup email program and re-select the only email option.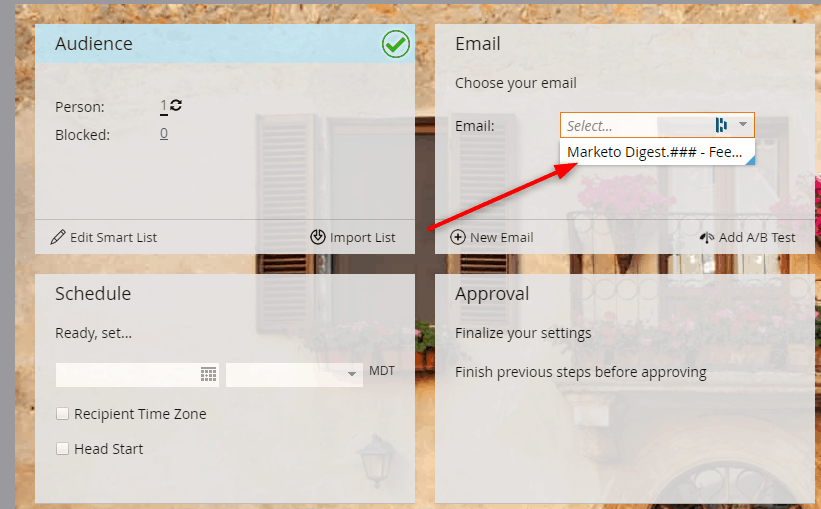 Your campaign should be back up and running!
Still seeing a Marketo error message?
If you still see a Marketo error message or have a question please contact support and we'll help you get up and running again as soon as possible!