How To Optimize The 'Send Now' Function On Automated Emails
FeedOtter's made it easy to send automated emails out in minutes. This article is going to discuss how to use the Send Now function to push your valued content out when optimal for you. 
The SendNow feature is meant to send a single email containing your latest blog post(s), while also not affecting any running automations or next sending dates.
Send out automated emails using FeedOtter
Login to your FeedOtter account. 
NOTE: SendNow is only used for automated email campaigns that are fully set up and running. Follow these guides to setup your Marketo, Pardot, or Eloqua automated campaign. 
After the automated campaign is fully setup and you're wanting to send an email immediately, click the Send Now button.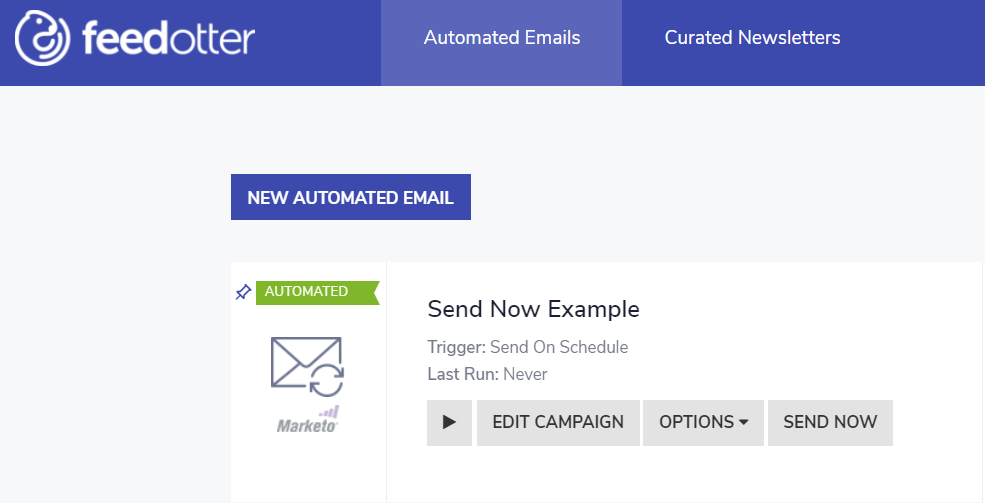 Preparing the final details of your email
On the left side of your screen, you should see a Preflight panel. Below, you can adjust the:
Number of posts to send

Subject

Preheader
Once it fits your preferences, you can click the Update Preview button to ensure everything is looking exactly right. You'll see a preview of your email about to be sent to the right of your preflight panel. After everything looks the way you want it to in the Preview, click Run This Email.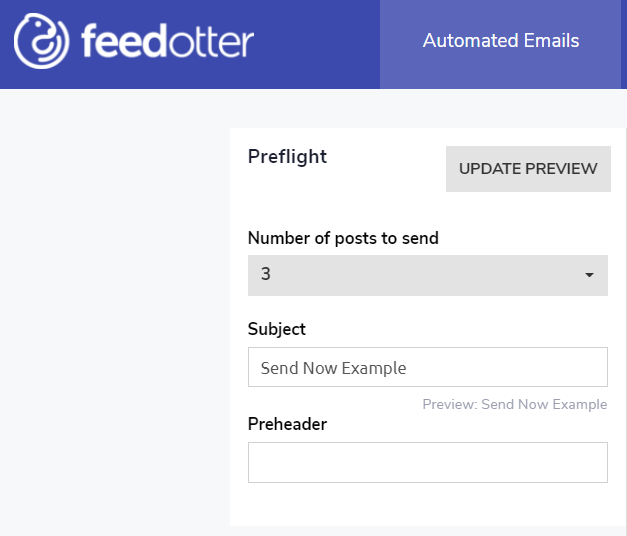 Publishing your email
Once you Run This Email, FeedOtter will automatically notify you that your email has been published. Then, click Update Campaign Last Sent (advanced). This is a great tool if you are worried about sending too much or too little content. Updating the last campaign sent allows FeedOtter to recognize the content sent as "old". This stops content from being reused in future emails.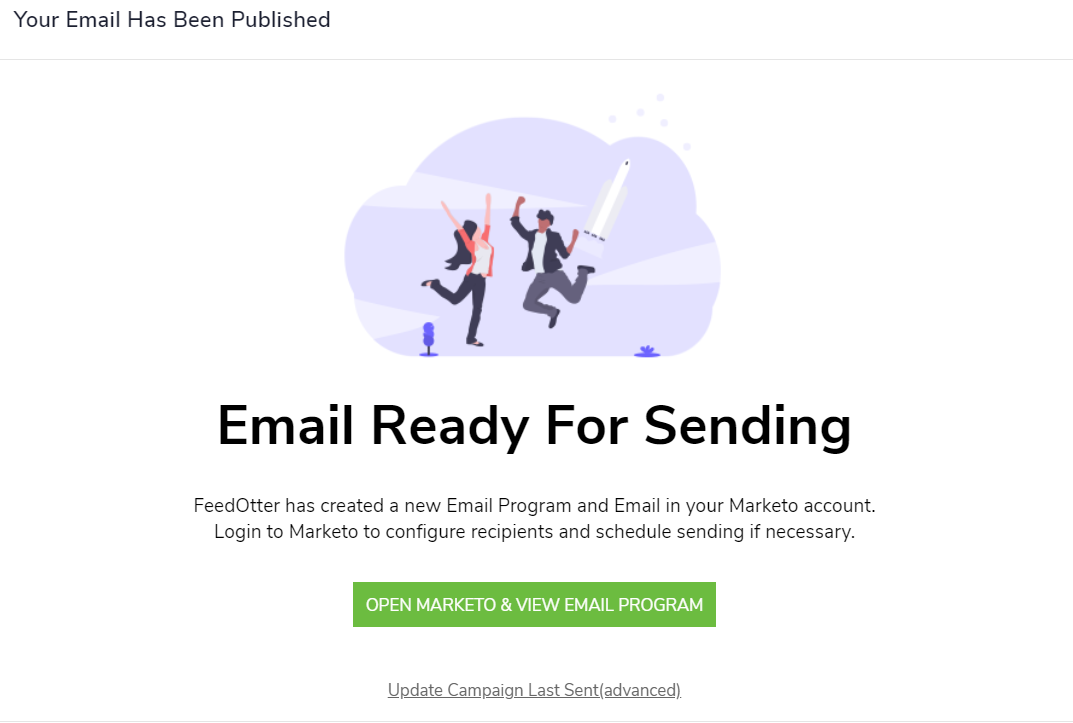 After sending your email, click the green button to open the email in your ESP.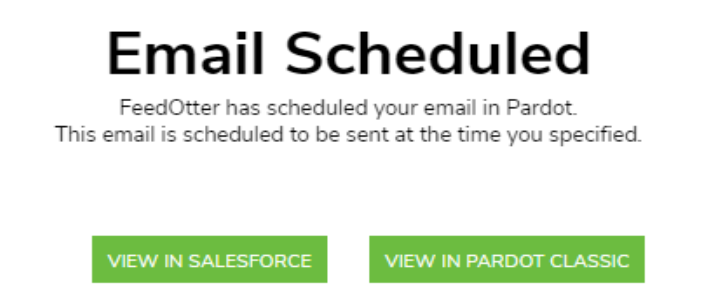 Send Now allows you to send a single email containing your latest content at your convenience. It is a great way to ensure your content is reaching your audience at the right time. Have questions? Feel free to reach us here.