Importing a Custom HTML Template
FeedOtter has many templates in the app to use, but you can also import your own template to use in FeedOtter.
When creating an Automated Email in FeedOtter, you can click Templates > Request Custom Import in the top-left corner.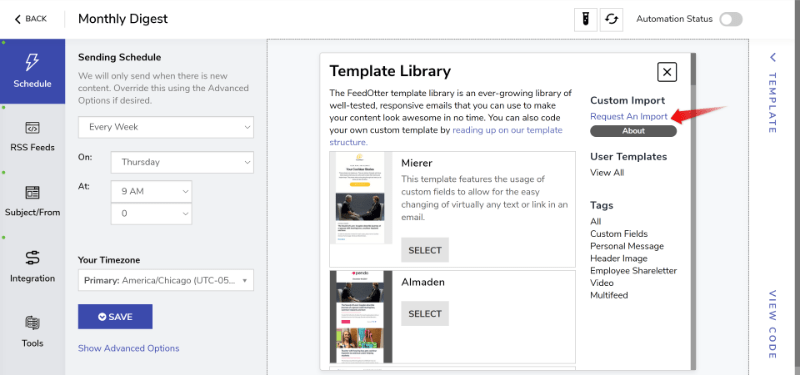 This will take you to a Template Import form where you can upload your HTML template. FeedOtter will add the necessary code to be used with FeedOtter and import your template into your FeedOtter account for you.
Creating a Custom HTML Template
FeedOtter requires specific tokens to be compatible for your HTML email template to be compatible with FeedOtter. To create your own custom HTML email template with FeedOtter check out our support page for more information.