Integration Details: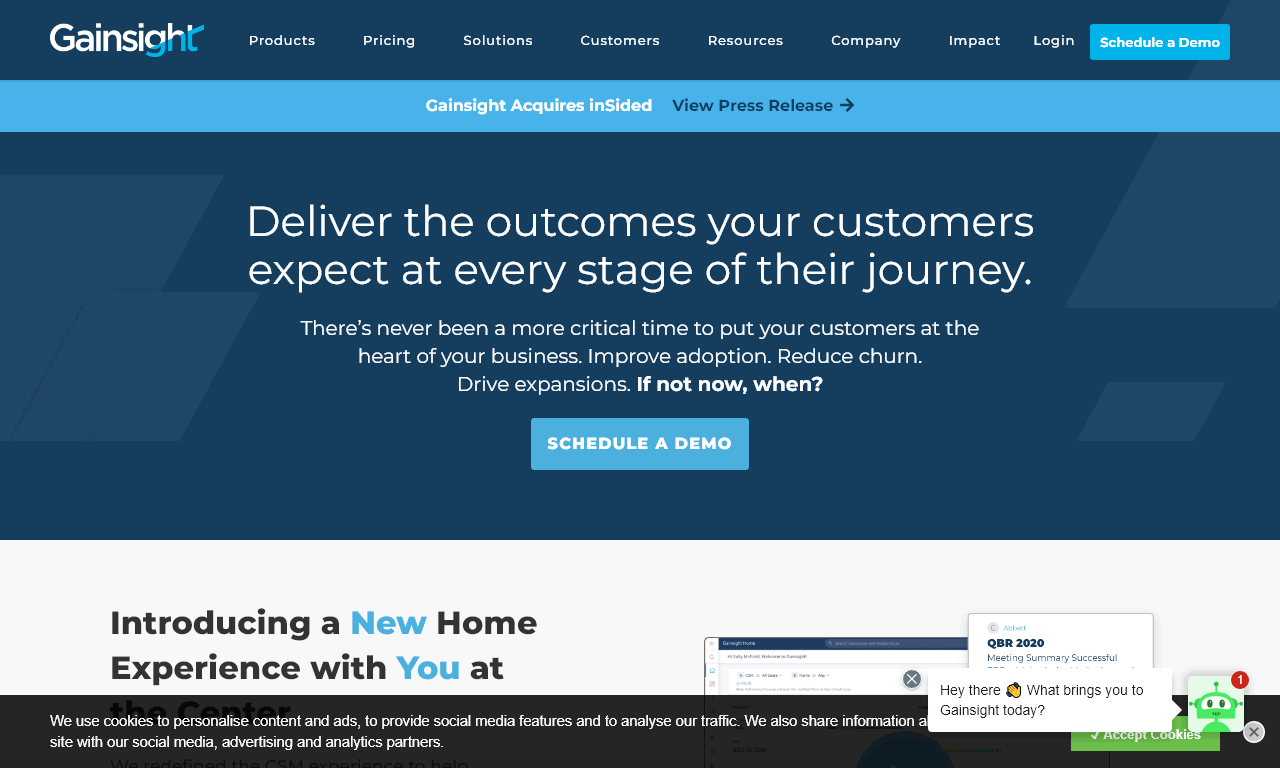 Gainsight Marketo Integration
The software that increases and grows your recurring revenue
About
The Gainsight Marketo integration brings together all the technology you need to ensure your customers easily adopt your products and achieve their desired outcomes with your company. Customer Success - (watch video) Orchestrate the customer journey across every function and create clients for life by delivering great outcomes at scale. Product Experience - (watch video) Combine deep SaaS product analytics with personalized in-app engagements to deliver exceptional user experiences. Customer Experience - (watch video) Capture feedback, close the loop with respondents, and discover insights to ensure an exceptional customer experience. Customer Data Platform - (watch video) An open platform that acts as a central hub for customer data systems and provides actionable insights to every employee to make better decisions in service of the customer. Revenue Optimization - (watch video) Scale revenue growth through whitespace analysis, upsell and cross-sell playbooks, and streamlined renewals processes.
Integration
The Gainsight Customer Cloud extends the visibility and reach of you customer facing teams to ensure your customers adopt your product and achieve their desired outcomes. In addition to the Gainsight Marketo integration, customer teams can also use Gainsight to send automated email templates to nurture advocates, guide users within your product to increase adoption and retention or initiate upsell cycles.
Contacts
SUPPORT
[email protected]
https://support.gainsight.com/hc/en-us
SALES
[email protected]
http://www.gainsight.com
Highlights
Customer360 View
Health Scorecards & Playbooks
Product Analytics
In-App Guides & Surveys
Reviews
https://gainsight.hubs.vidyard.com/watch/Hb8DvGVp5jKMei2JaSr5qV