How Trimble Used Multi-Language Newsletters to Increase App & Content Downloads by 150%
CUSTOMER STORIES, MARKETO USER, PARDOT USER, EMAIL NEWSLETTERS
Trimble built out a loyal, multi-lingual audience for its content and products but creating multi-lingual email newsletters was taking far too long.
This is the story of how Trimble used marketing automation to get back more than 20 hours per week in email production time.
Founded in 1978
Software, hardware and services that transform industries such as agriculture, construction, geospatial, and transportation
Headquarters in Sunnyvale, CA with 35 offices around the world

Currently sending 8 newsletters in 6 different languages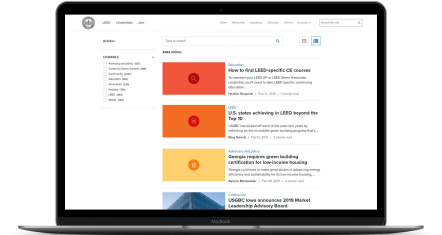 Explore Trimble's Content Hubs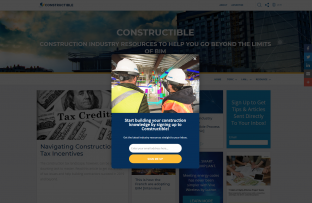 Transforming the Way the World Works

Trimble delivers products and services that connect the physical and digital worlds. The company offers software, hardware, and services that digitize industries such as construction.
As Trimble's customer success marketing manager, Jaap Groen is responsible for engaging customers – namely engineers who work for construction and engineering firms. This audience is notoriously hard to connect with, as they are loyal to their current vendors and processes.
Jaap uses content to build relationships with these customers, educate them about what's happening in their industry, and introduce them to new products. His top goals include driving traffic to Trimble's website and increasing the marketing-qualified leads who download premium content.
For Jaap, email plays a large role in boosting renewals and referrals. He sends out two weekly newsletters in both Dutch and English. The newsletter for Trimble's Constructible hub shares construction best practices and content. The technical hub newsletter includes information on products that engineers may find useful in their projects. Jaap also sends out monthly newsletters and some stand-alone emails.
"Email is a super important channel for nurturing customers, providing them with technical content, and introducing them to new apps," said Jaap. "In fact, our emails drive the bulk of our website downloads."
"At first, I was creating each newsletter manually in our marketing automation software, we didn't have a way to automate email creation." Jaap spent a lot of time formatting newsletter templates and photos every week. He also had to troubleshoot emails that were written in foreign languages, as they often didn't render properly.

With all of these inconveniences, it took Jaap a full day just to send out a single newsletter.
"Although we knew that email is a powerful tool to engage customers, I wasn't sending them out frequently enough," said Jaap. "The process was too time-consuming."

Jaap Groen
Customer Success Marketing Manager
"Since we started using FeedOtter in 2016 we are saving so much time that we can now focus on improving our newsletters' quality – as opposed to just trying to get one published," said Jaap. "Since we no longer need to format templates and create custom code, we can think about what we want to say in each newsletter and ensure that we reach the right people in the right language."
Email newsletter creation time has decreased from 8 hours to 1 per newsletter

Monthly website traffic from "email" has doubled

The number of app and content downloads has increased 150%

10% of Trimble's overall website traffic is coming from newsletter emails
Reducing email newsletter creation time

"FeedOtter was the only tool I found that would solve my newsletter headaches and integrate with our existing marketing automation software," said Jaap. "I told my manager about FeedOtter, and we started to use it the same week."

Jaap uses FeedOtter to send out content from Trimble's engineering and construction hub – Constructible as well as automate other weekly and monthly newsletters. FeedOtter's built in email templates make it easy for him to create newsletters without the need for custom formatting or coding.
FeedOtter also makes it easy for Trimble to send out emails in four languages and engage their global customers. Since FeedOtter's interface is so streamlined, Trimble can publish beautiful emails in a variety of languages. The Trimble team doesn't need to spend countless hours coding to make their foreign-language emails look and function properly.
"Since we no longer need to format templates and create custom code, we can think about what we want to say in each newsletter and ensure that we reach the right people in the right language."
Customer Success Marketing Manager
Grow your subscribers today!

Maximize the reach of your content, increase shares, and engagement.
Schedule a personalized demo today
Built from the ground in Manhattan, Kansas