Have a Pardot email template you'd love to use in FeedOtter? Not a problem. Follow this video or the steps below to quickly and easily export a Pardot email template into FeedOtter.
One of the most common customer questions is how to use custom HTML email templates with FeedOtter's automated RSS and newsletter emails.  We created this guide to walk you through the process of taking an HTML email template from your existing Pardot account and importing it into FeedOtter.
The good news is that FeedOtter's team will make your data appear and look great all you need to do is upload the HTML.
Let's get started!
1. Finding Pardot Email Template
The first step is to login to your Pardot account.
Here, click the Marketing wand in the left-hand column and click Emails > Templates.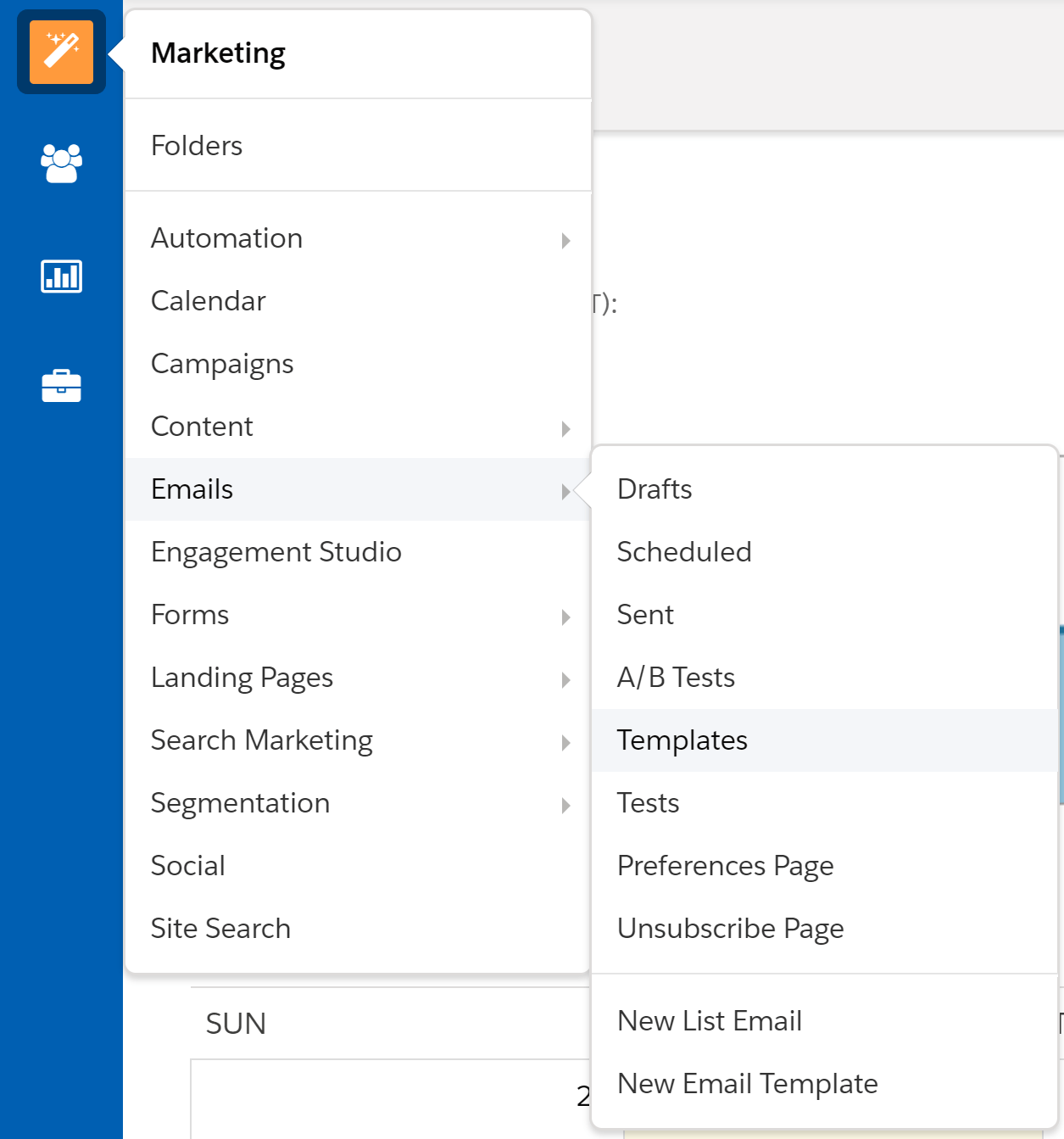 Next, click on the template you would like to import into your FeedOtter account.
2. Copying Pardot Email HTML
Here, click Edit Email Template at the top of the page.
Then, go to the HTML tab and copy all of the html content here.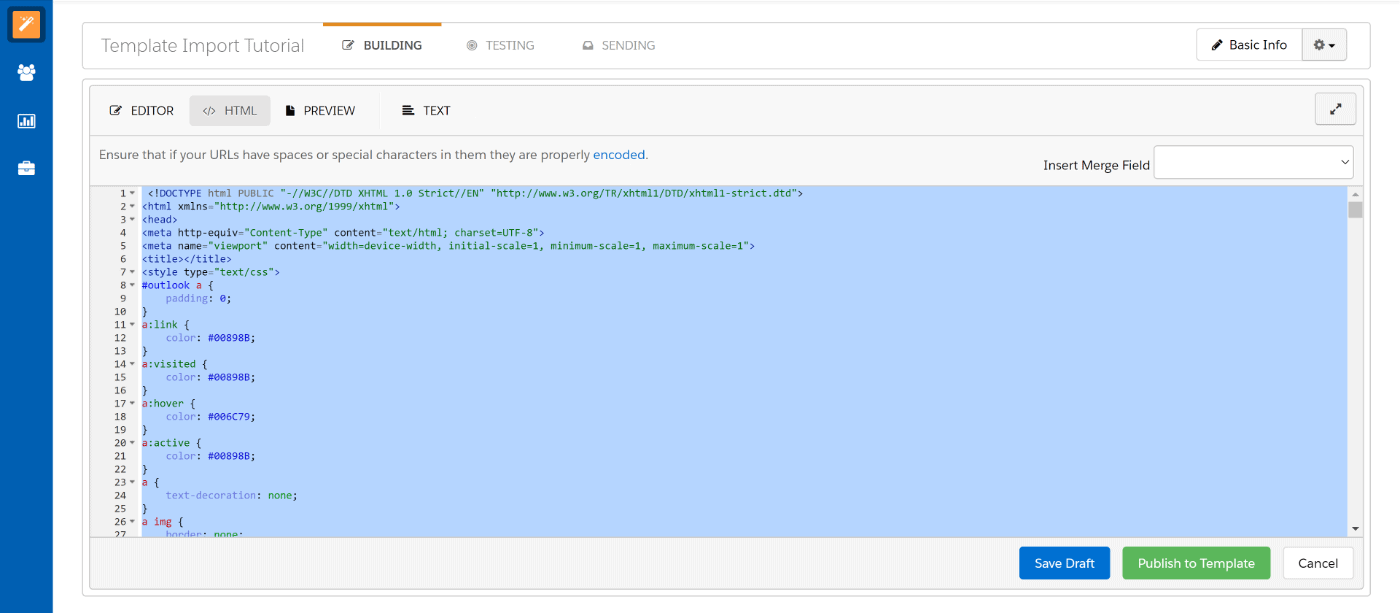 3. Saving HTML file
Once you've copied the HTML of the email template, open Notepad or a place to save your content. Paste the HTML into a new note and Save to your computer.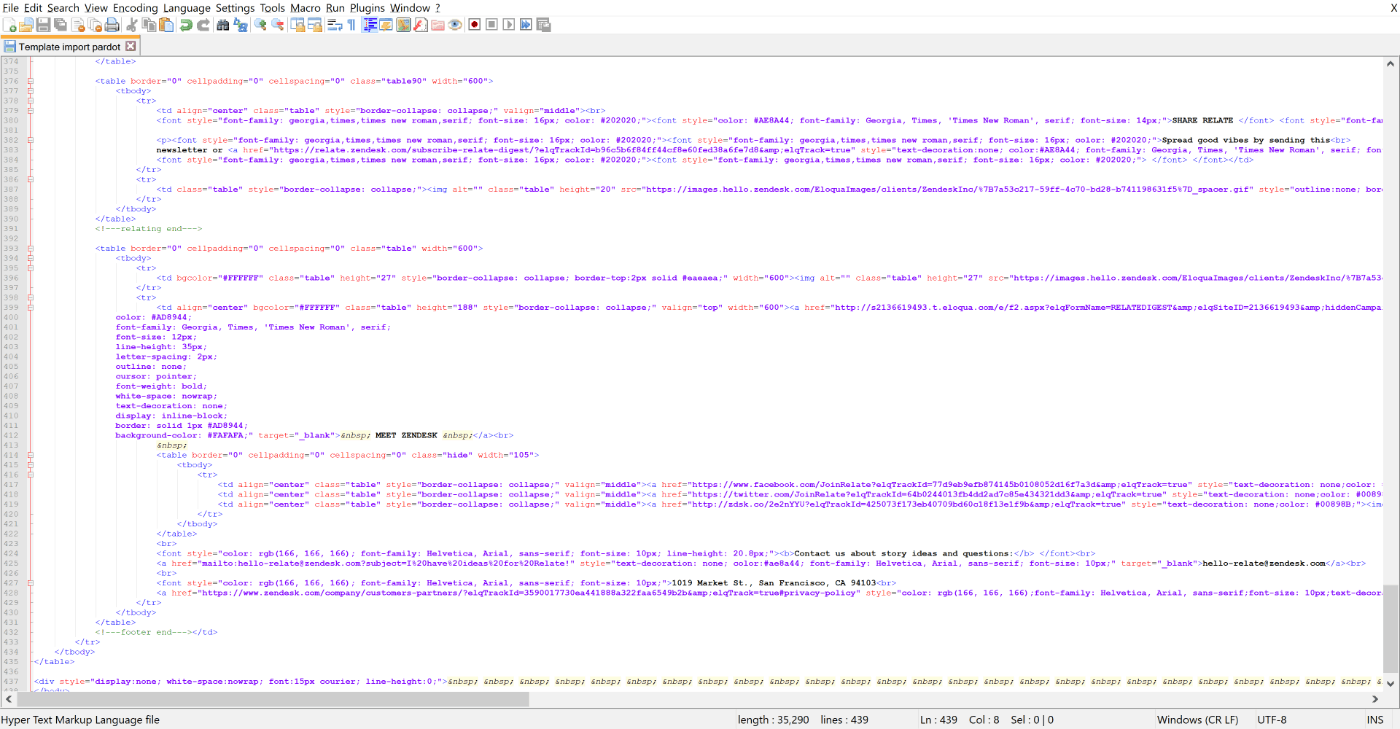 4. Send to FeedOtter
Now that you have you saved your HTML Pardot email template you're ready to send to the FeedOtter team, so we can import the template into your account for you. Check out our template import page to send the FeedOtter team your template import request.
If you'd like to import the template yourself or your plan doesn't cover a free template import by our team, here's some documentation to help you finish importing your custom email template.
[pastacode lang="markup" manual="https%3A%2F%2Fwww.feedotter.com%2Fsupport%2Fcustom-templates%2F%0Ahttps%3A%2F%2Fwww.feedotter.com%2Fkb%2Fusing-a-custom-template%2F" message="" highlight="" provider="manual"/]
If you have any questions or concerns, feel free to email us at success@feedotter.com. Happy emailing!