How to Efficiently Integrate XML Files Into Your Curated Newsletter
When working with curated newsletters, FeedOtter makes it simple to use XML files for email content. Our new XML feature allows you to pull content and add it into your emails easier and more efficiently. FeedOtter users turn to XML when they have custom fields in RSS and need to control where items are currently looping in their feed. Below are step-by-step instructions on how to implement your XML feed.
Adding An XML Feed
First, go to the Gear icon > Settings > Content Sources. Then create a New Content Source.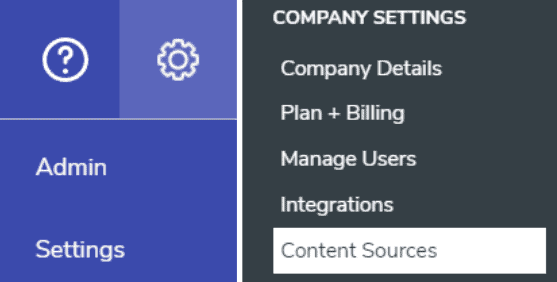 Here, Select Content Source Type (choose "XML") and Name it a title of your choice. From there you can paste the XML URL in the following box.  Click Load XML.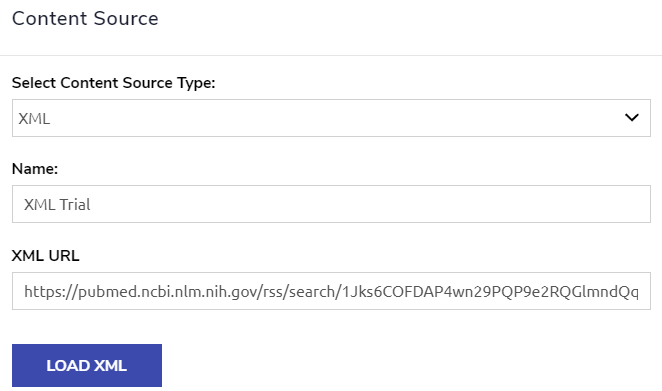 Repeating Elements: Title, Description, URL, and Date
After loading your XML file, you need to select where the items repeat in your XML. This aligns FeedOtter's content fields with your XML content fields. Select Element Paths to go in-depth about what content you need in your newsletter.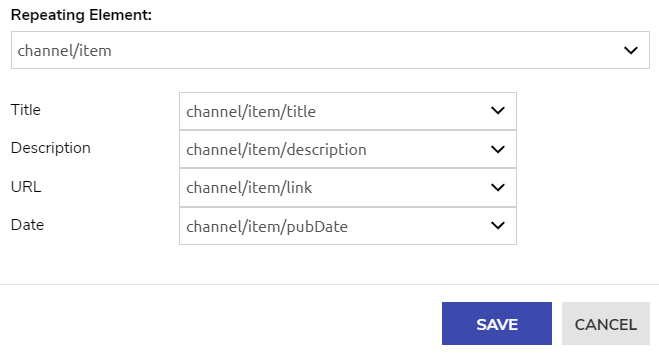 Integrating with Curated Emails

After clicking Curated Emails at the top of the page you can either create a New Newsletter or Edit An Existing One. Then, click Content > Add content as seen below. Under available content, select your XML content source.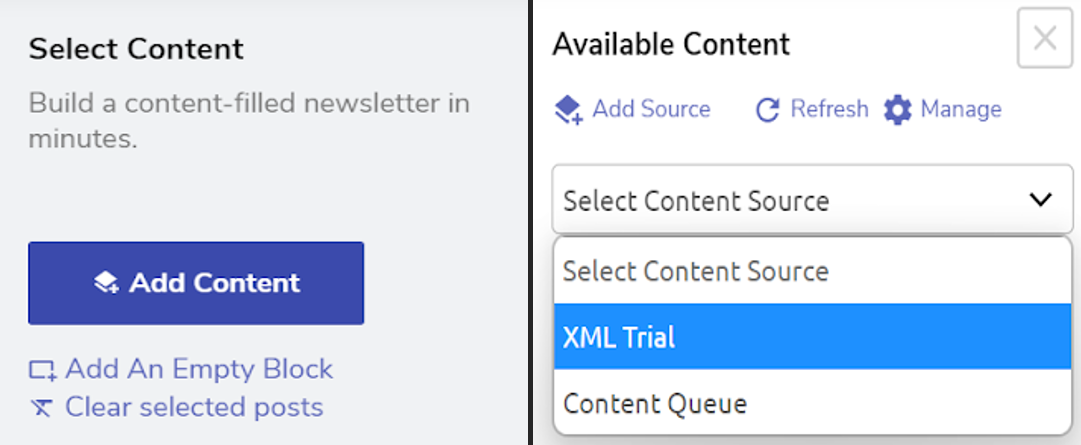 After you select your content source, FeedOtter will automatically load the content from your XML. Add the content you desire in your newsletter. When you're finished you can choose to either Save or Publish your content. 
You're all set! XML works great for users who want custom fields in RSS and want to control where items are looping in their feed. Have any questions? Contact support here.