Updated September 2020.
Marketo users can wear a lot of different hats over the course of a day—from content marketer to web developer, it can get a bit overwhelming. Trust me, I know. I'm right there with you! So to help you all out, I've put together the top five content marketing tools for Marketo that users should use to save time and sanity.
5 Essential Content Marketing Tools for Marketo Users
1. Uberflip
Website: https://www.uberflip.com
Uberflip is a must for any company that has a lot of content, wants to keep adding content, and needs a more efficient way for customers or leads to access the content most relevant to them.
Uberflip enables you and your team to quickly create and share a customized content hub based on specific interests of a potential customer. This provides an amazing customer experience to help increase conversions.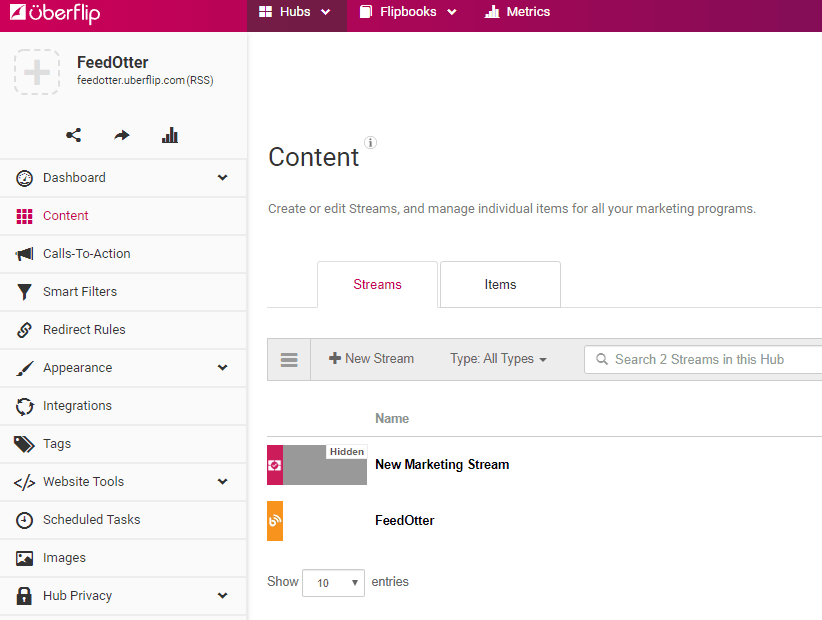 You can include any type of content in these hubs, anything from whitepapers and ebooks to blogs and infographics, plus more. This content marketing tool for Marketo integrates seamlessly so the distribution of the customized content hubs is streamlined. Another huge benefit is they offer great tracking stats so you can clearly see how Uberflip effects your ROI.
2. Knak.
Website: https://www.knak.io
When you think about content marketing tools for Marketo, one for email and landing page templates are pretty high on the list. We all know Marketo's email and landing page templates are pretty lackluster and because of that, there are tons of tools out there providing better templates to Marketo users. Knak. is one of the best out there. A big factor behind that claim is the fact that you can sync their templates directly to your Marketo Design Studio so there's no wasted time messing with HTML code.
All Knak. templates are responsive and their users boast about the site's ease of use and dramatic effects on conversions and user experience. If you're not an HTML expert and tired of trying to mess with code, Knak. is for you! They have a huge bank of pre-built templates but also have an easy to use template builder that allows you to create a custom template with simple drag and drop functionality.
It will save you a ton of time and give you quick and easy access to customizable templates. Plus, Pierece and the entire team at Knak. are the nicest guys you'll ever meet!
3. Unbounce
Website: https://www.unbounce.com
Again, because Marketo's landing pages are clunky and hard to use, Unbounce is another great option for building, publishing, and testing landing pages. It's vital for content marketers to have highly measureable pages for large content items such as ebooks and Unbounce gives you just that.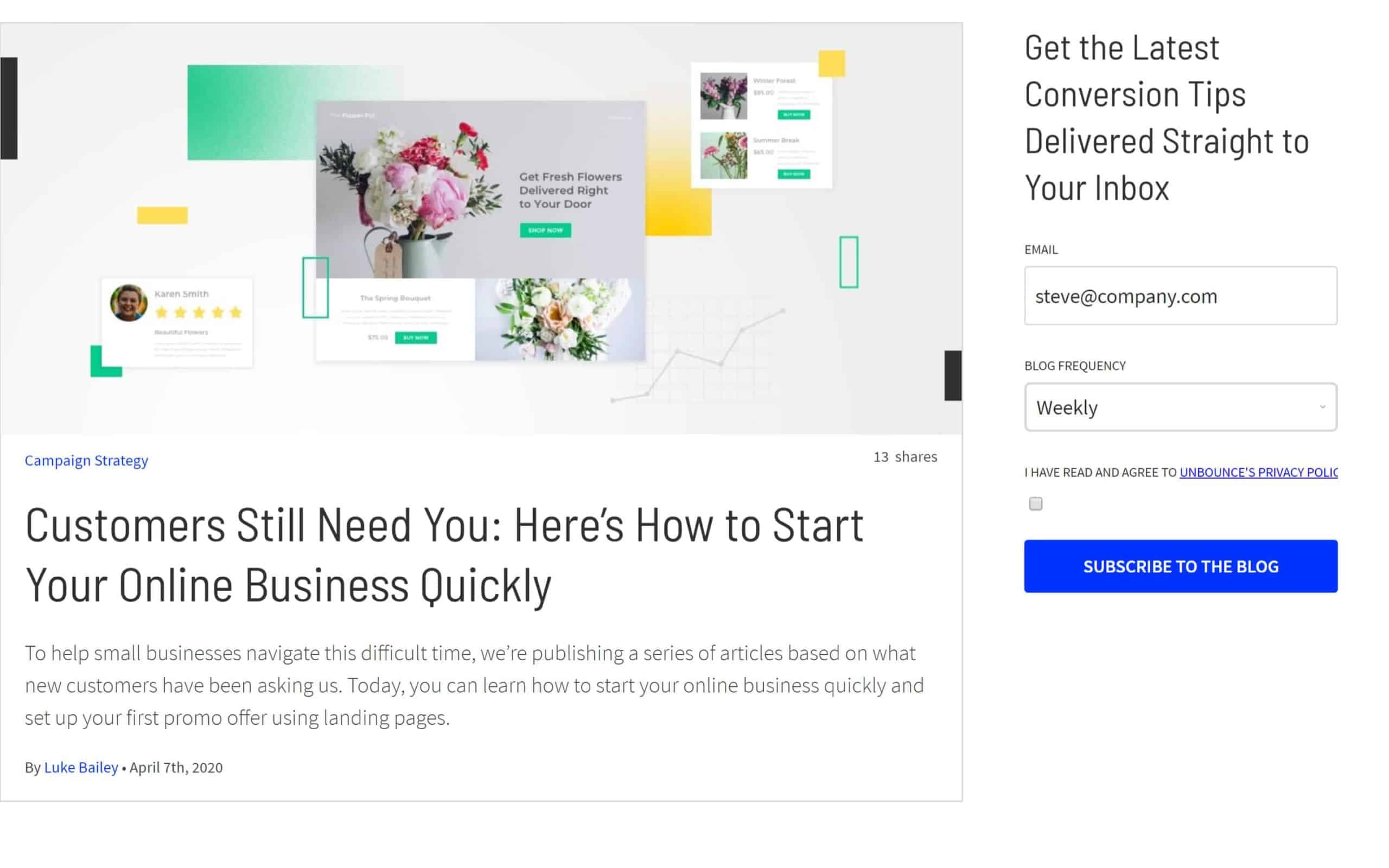 One of my favorite features on this tool is the ability to test everything from headlines to form field locations and more all with a few clicks of a button. I also like that while all of their landing page templates are already mobile friendly, they also give you the option to create an entirely different (from desktop) version for mobile. This allows you to truly customize your user's experience based on what device they're using. I think this is huge because we all know too well that not all desktop layouts translate perfectly to mobile and vise versa.
4. BEEFree
Website: https://beefree.io/
BEEFree is an amazing, user-friendly email editor and an obvious replacement for the not-so-great Marketo email editor. While they don't natively integrate with Marketo, you can still easily turn BEE emails into Marketo emails. This whole process will still be much faster than building them by hand through coding inside Marketo.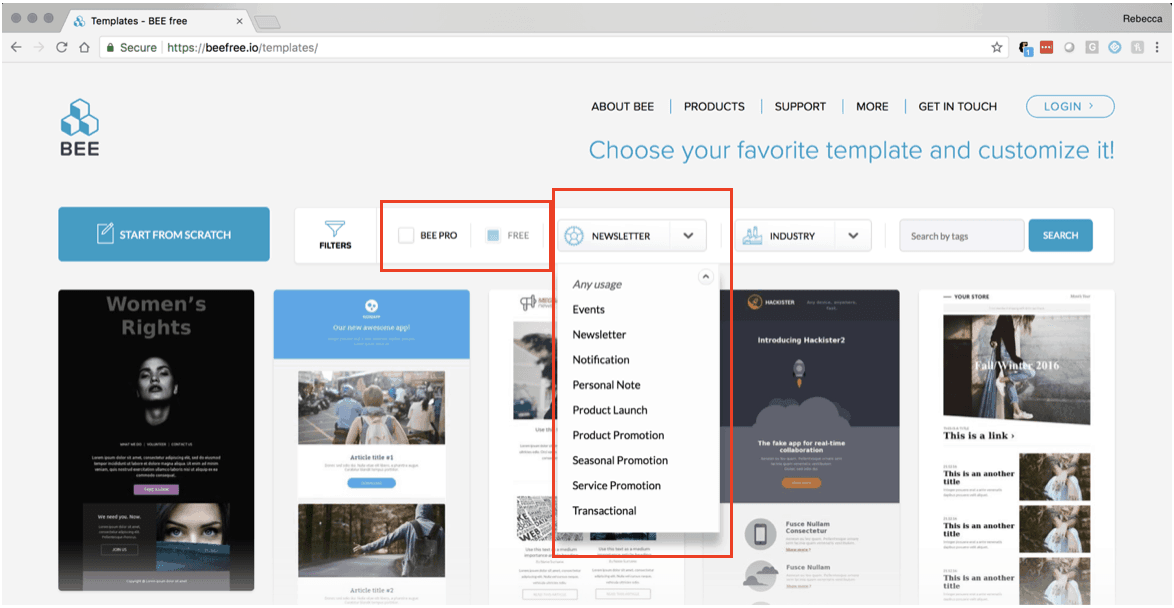 There are a number of tutorials on how to use the BEE editor to create a newsletter sent through Marketo and how to turn a BEE email into an editable Marketo email template.  Like all the others on my list, BEEFree email templates are always responsive and their editor gives you the ability to customize a pre-built template to match your brand standards or to build a completely unique template without the need to mess with coding.
5. FeedOtter
Website: https://www.feedotter.com/
FeedOtter is extremely useful for any company that offers a blog subscription or wants to promote B2B content via email digests and newsletters.  They can automate the process of pulling blog text, headlines, and images from your site and putting it into an email. A new feature offers the ability to "curate" content into a newsletter and include a personal message. This content marketing tool for Marketo integrates directly and allows for easy distribution of your content to your readers.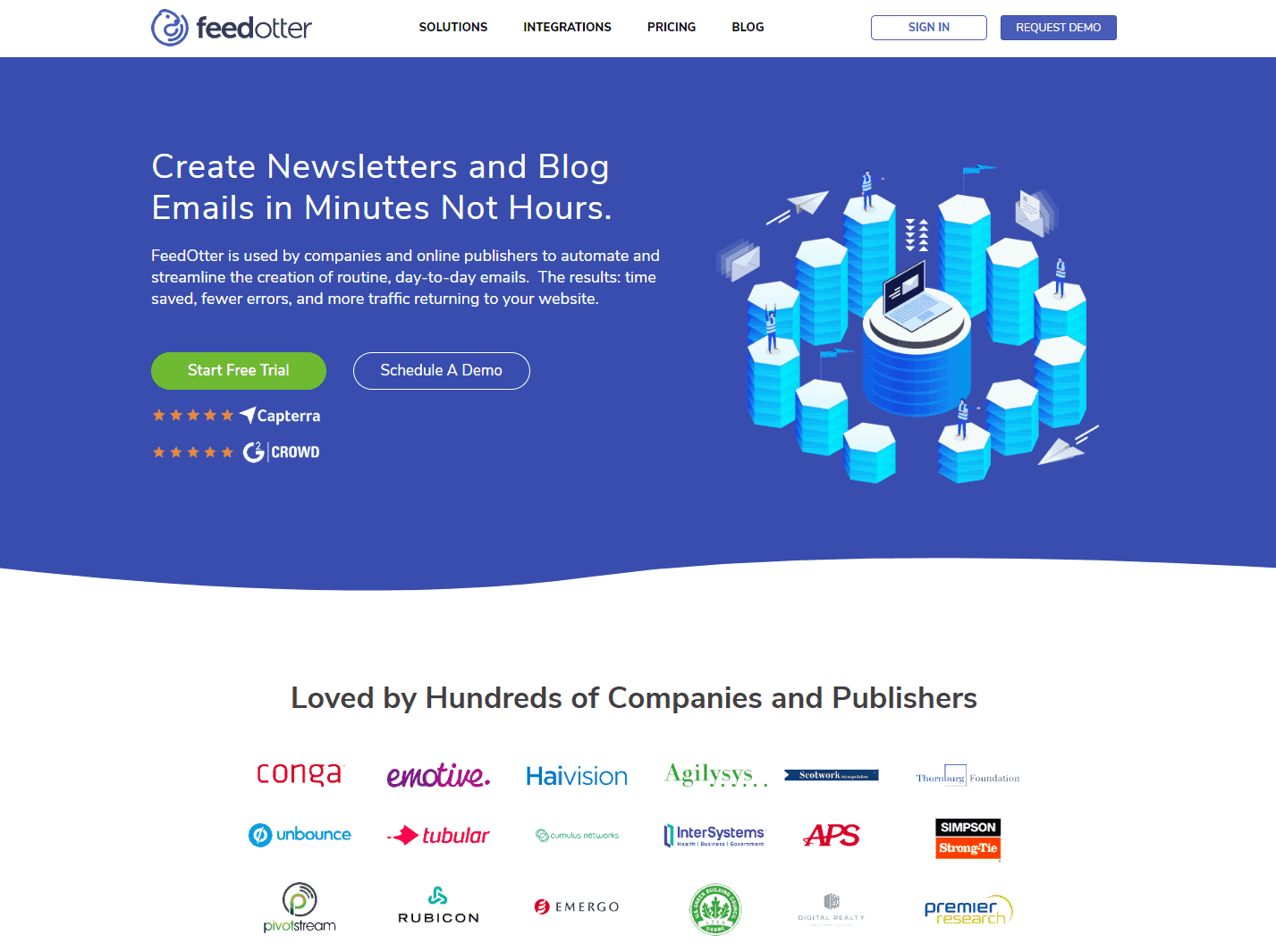 A big bonus with FeedOtter is the ability to easily A/B test. This ensures you're always optimizing and improving the experience for your blog subscribers. Whether you want to automate content emailing or curate and personalize a newsletter FeedOtter will save you hours.
Aside from all of these content marketing tools for Marketo saving users a ton of time each day, one of the biggest commonalities that drove who made the list is the level of support and customer service they provide. All of these companies understand their product can only benefit customers if they fully understand how to use it. So each one offers unparalleled support and will go above and beyond to help their customers succeed.
On top of that, they all also understand the value of customer feedback in order to continue to improve their products. Therefore, each of these companies is constantly learning for its users and rolling out new features to better serve them. This is abundantly clear in their product reviews. If you're interested in reading more about what their customers have to say, follow the links below.
I hope you found content marketing tools for Marketo on this list that can help make you and your team more efficient. Happy marketing!
You can check out user reviews for these content marketing tools for Marketo at their respective G2 Crowd and Capterra sites here: