Here's an amazing fact: the most successful B2B marketers spend roughly 40% of their budget on content marketing. That's a huge number, and it proves what a powerful strategy content marketing can be. Unfortunately, too many marketers simply create great content and then call the job done. Creating content is only part of the job; marketers also need a stellar strategy to promote B2B content.
Creating content around your brand is a great way to show thought leadership, generate leads, and usher leads through the sales funnel. Thing is, creating great and engaging content is only the first step. You have to find a way to share it with the world, and this post will help you do just that. Check out these seven creative ways to promote B2B content, because you need to develop a stronger content marketing strategy for your brand.
7 Creative Ways to Promote B2B Content
1. Newsletters
Email is a great way to promote B2B content and get in front of your target consumers, but, with so much spam being delivered every day, it's getting harder to stand out in all the clutter. So, consider this: consumers opt-in all the time to newsletters that cover different niches that they're interested in. Consult your buyer personas and take some time to think about which brands, topics, and newsletters your target consumers would trust.
Once you've narrowed down the type of newsletters that your target consumer would be likely to opt-in to, find out how you can work with these publications. Usually, you can find a media or advertising contact in the footer of the website. Reach out to these contacts and specify how you want to work with them.
Since we're specifying how to work with your target newsletters, we recommend leading with a strong piece of informative content, as opposed to a self-promotional ad about your brand. An eBook, white paper, or other "downloadable" piece of content is best so that you can generate leads and capture email addresses.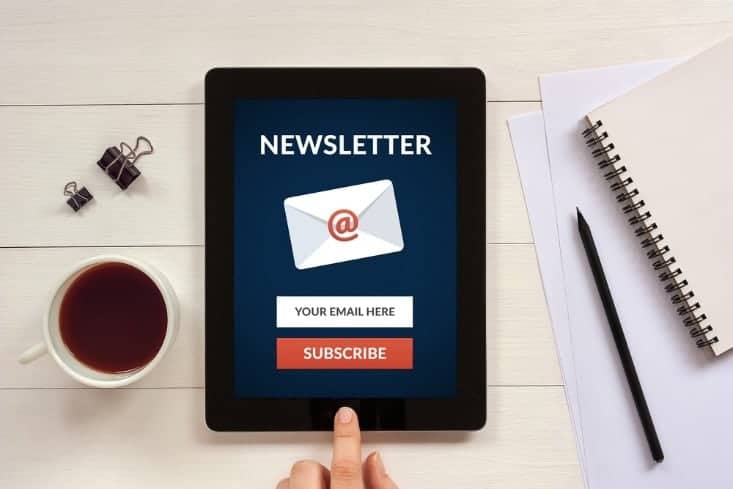 2. Use Images
A report by BuzzSumo reported that content that features an image every 75–100 words gets double the shares than content without images. This shows that your content should be visually driven if your readers are going to consider it worthy of sharing on their own social media channels.
Sure, stock photos work. But, simple graphics like charts or quotes add a whole other layer to your blog and social media posts. We like Canva and Snappa because they're really easy to use.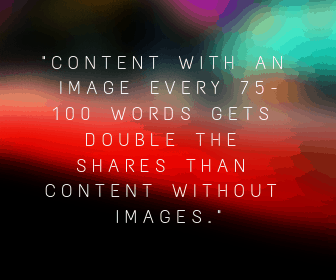 3. Make it "Sharable"
Images aren't the only way to easily share and promote B2B content. When people share content on their social channels, they look at it as sharing a post that they personally stand behind. Readers are usually going to look for something unique about your post, and they want to be the first ones to report it to their friends. Sharing a post is personal and people like to take credit for sharing good content. Does your brand's content make readers feel like they are sharing something new?
We're all very busy. Readers share content when it's easy for them to do it quickly. Be sure to have social share buttons on the sidebar and end of your content—there are plenty of plugins for this. Additionally, when you're loading up your new piece of content, make sure that social share buttons send out a catchy message with the link to your content. Readers often click the social share buttons and don't personalize the social message.
Another way to make your content sharable is to use Click to Tweet. This allows you to pull out the perfect quote or line in your content that readers can click and share straight from the post. It's easy for you to insert into your content and even easier for your readers to share your post. Check out how we used it here.

4. Give a Webinar
70% of internet users want to learn about products through content versus traditional advertisements. You can use this information when planning how to promote B2B content. Being a thought leader and giving webinars that align with the content you want to promote are both great ways to engage with your target consumers, while also promoting your latest eBook or white paper. Give consumers what they want and spend your budget on promoting content as opposed to self-promotional ads.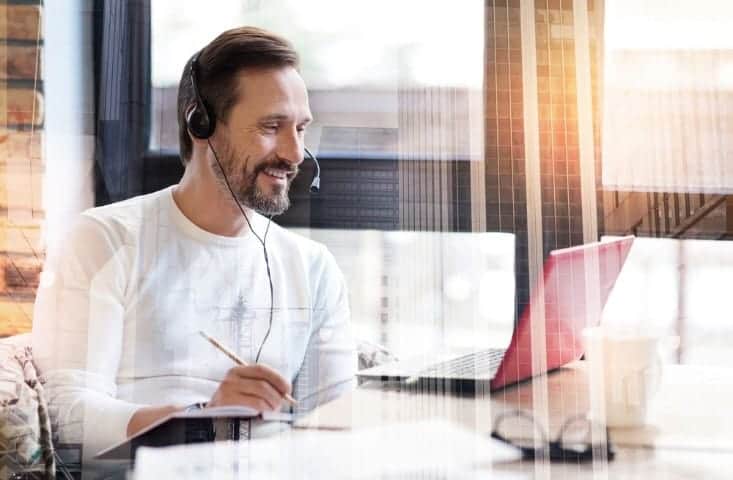 5. Capitalize on Social Media
It's a given that you should share your content on social media, but with so many brands using multiple social media platforms, you need to get creative. Some ways to do that are:
Tap into relevant hashtags
Use images
Pull out quotes or statistics from your content
A/B test different messages
Make sure that you are focusing on the relevant platforms that will reach your desired target audiences. Twitter, Facebook, Instagram, and LinkedIn all have particular features and certain demographic trends and users, so do your research before you invest in social media promotion.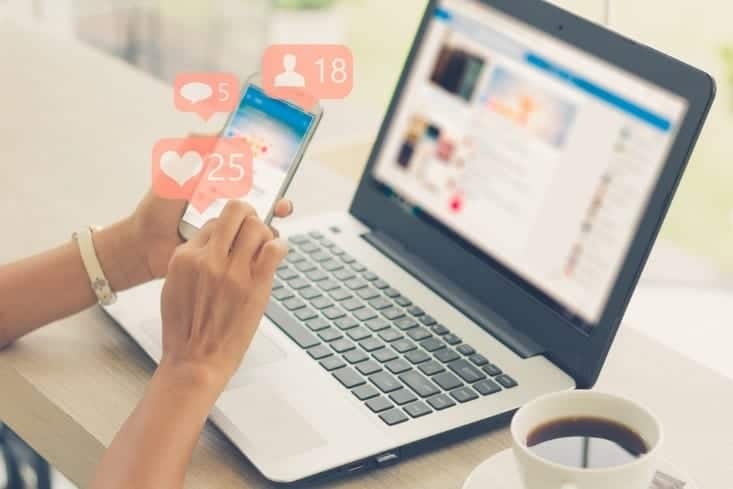 6. Utilize Influencers
Connecting with thought leaders in your space not only creates more dynamic content, but it also means that those influencers will likely share the content that you quote them in.
Plan a brainstorming session and think of at least 10 influencers in your space that your target consumer trusts. Reach out to these influencers and make it easy for them to weigh in by asking them for just a quote or by having a list of questions they can answer. Use these quotes and answers in a blog post or eBook.
Influencers by nature have a large and loyal following. If you use their words in their content, they'll share on their own social and email channels. We like to pre-write social media posts for influencers so they can simply copy and paste on their social channels. We also ask them if they have any newsletters that they can contribute content for, and offer to write a paragraph that they can use in their email to promote B2B content.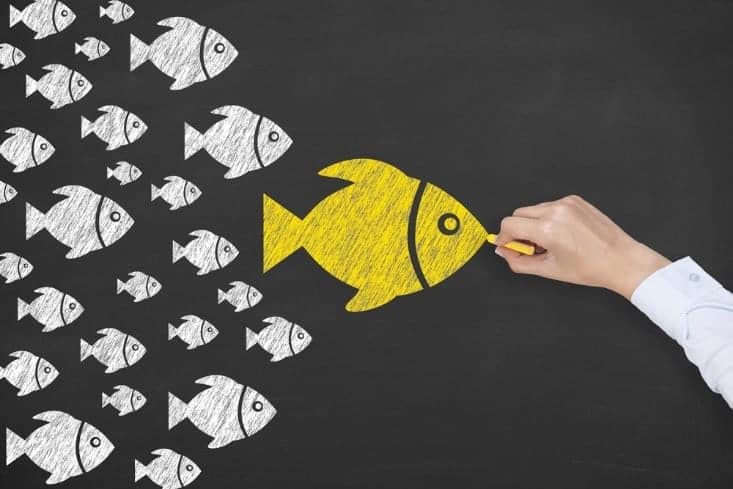 7. Grow an Email List
Having an internal email list is crucial to generating leads and communicating your content with potential consumers.
One effective way to grow this list is by producing downloadable content where the reader has to enter their email address. You also should have a "subscribe" button on your website and blog.
We recommend that your brand taps into this list once a week and send out a weekly email that will promote B2B content. In your weekly email, you should position your brand as a thought leader and also link to the latest research reports and strategies from like-minded brands. You want this email to entertain and inform your target consumers and not be overly self-promotional.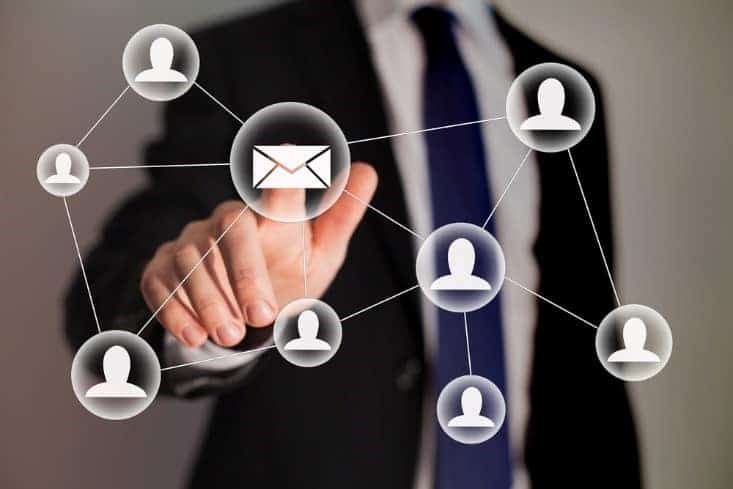 How do you promote B2B content? Share your tips with us!