Email is the most impactful (and affordable) way to communicate with your customers.
For every $1 that you spend in email marketing, you stand to gain a $44 return on investment. Also, despite the fanfare behind social media platforms such as Facebook and Instagram, email marketing still reigns supreme. Research shows that email marketing is 40 times more effective than social media at attracting new customers.
However, it's not always easy to achieve these results. Today's B2B buyers are bombarded with email and can use tools to filter out anything that isn't relevant. If you want customers to open your emails, you must stand out from the pack and provide exceptional value.
Seven Ways to Create B2B Emails that Engage Readers and Increase Your Conversions
1. Use Your Name in the "From" Line
Your customers won't open an email unless they know who it is from. Make sure that your "from" line contains a recognizable name. For example, if you are sending a blog digest to new subscribers, they may not know the name of your blog. But they likely know the name of your organization and will remember that they signed up for your content.
You can also include your name in "from" lines. Using a human's name can help you build relationships with readers, as it gives them a face behind the brand. It also allows you to make your emails more friendly, as you can write person to person, as opposed to brand-to-the-masses.
Would you be more likely to open an email from the "Content Marketing Blog" or "Andy from FeedOtter?"
2. Spend Extra Time on Your Subject Lines
 According to research, 47 percent of email recipients open messages based on their subject line alone. Putting more effort into your subject lines can go a long way towards improving your open rates. Here are some tips on how to write email subject lines that get clicks:
Use power words. Copywriters rely on power words and phrases to get readers to take action. Adding them to your email subject lines, headers, and calls to action will boost your conversion rates. Examples of power words include:

Now
Introducing
Easy
Quick
Join
Proven
Improve
Secret
Don't tell readers everything. Some B2B marketers try to cram too much information into their subject lines. But your subject line should have just one goal – getting readers to open your email. Tell readers as much as they need to know to be persuaded to open your message. Save the rest of your information for your body copy.
 3. Ensure that Your Emails are Relevant
 Gone are the days of blasting an email to your entire list and hoping that readers will open it.
The most successful B2B marketers segment their emails to ensure that they send the right content to the right subscribers. According to a recent study, segmented emails have open rates that are 14.32% higher than emails that are not segmented. Click-through rates for segmented emails are also double those of general blasts. Research from the Direct Marketing Association also found that 58 percent of all revenue comes from segmented and targeted emails.
4. Experiment with Graphics and Videos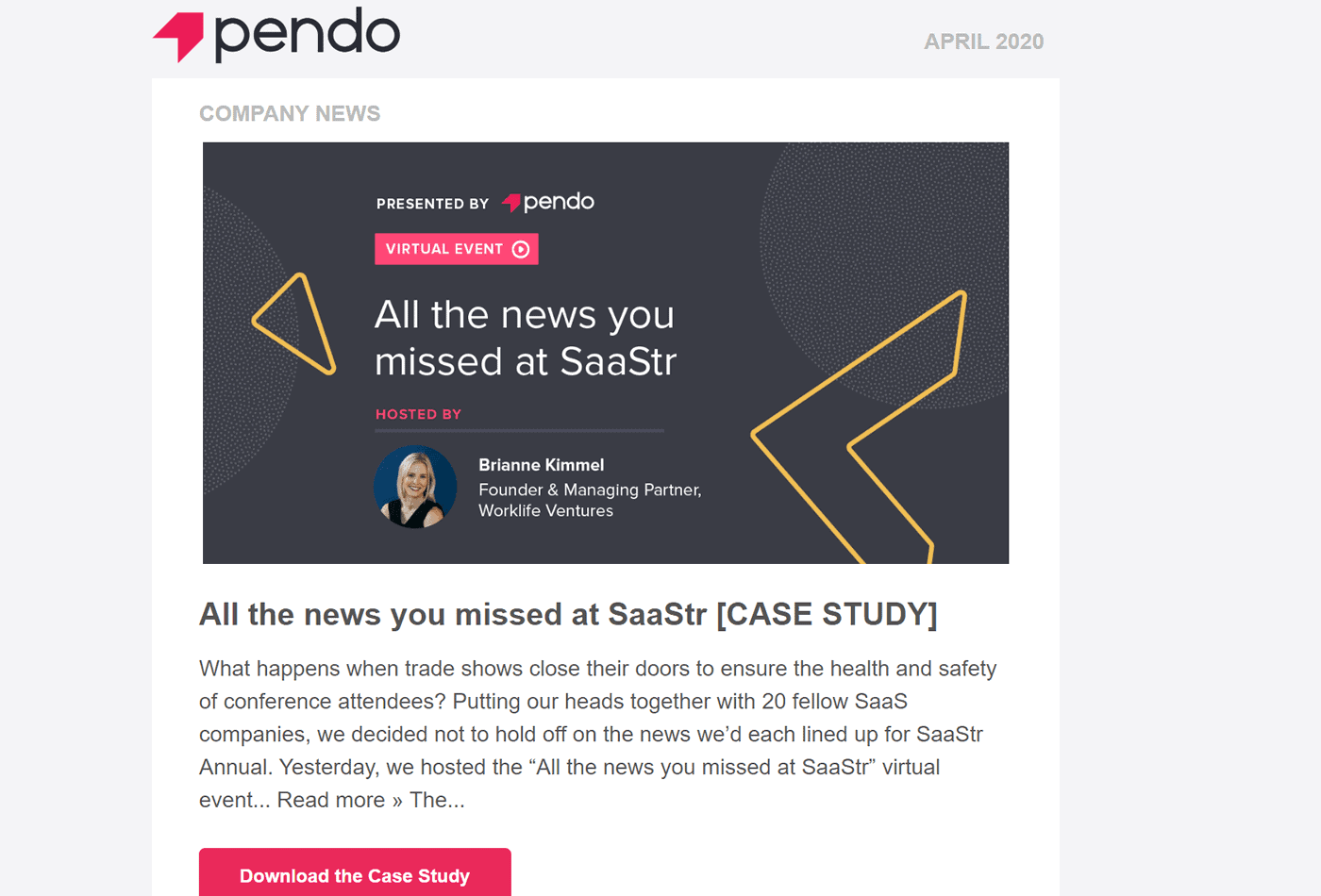 Adding images and videos to your emails can improve your results. Studies have found that images increase email click-through rates by 42 percent while videos can boost them by an astounding 200-300 percent.
Ensure that your email provider supports graphics and that they look the way that you want them to look. Also, check that your images and videos function properly on mobile devices so that you can ensure you give subscribers a great experience.
5. Focus on Just One Call to Action
Every part of your email should move readers to the next step.
Your subject line encourages subscribers to open your email → Your first sentence entices them to read the next line → Your next sentence compels them to read more → Finally, your call to action motivates subscribers to click your link.
If you include multiple calls to action in a single email, you will redirect your subscribers' attention – lowering the odds that they will do anything. Stay focused on the one step that you want your audience to take after they read your email.
The exception to this rule may be daily, weekly, or monthly blog digests where you share multiple posts with your subscribers. Experiment with the number of posts that you include in each digest. For example, you may find that your click-through rates drop when you include seven posts, as subscribers get overwhelmed with all of the options and may delete your email before they take action.
You also may find that your blog doesn't get enough readers or shares if you only include two posts in your digests. Tweak the number of posts that you share in each digest until you optimize your click-through rates.
6. Create a Sense of Urgency
People rarely read an email more than once. You have one chance to get subscribers who open your emails to take action.
Create a sense of urgency by giving subscribers a reason why they must act now. For example, you can put a deadline on your offer if you don't want readers to delay. The following words can help to convey urgency in your calls to action:
Now
Today only
First 100 subscribers only
Only X days/hours left
Ends at midnight
Last chance
Closing soon
Hurry
Immediately
 7. Test Everything
Testing your emails is essential to improving your results. Review your analytics on a regular basis so that you can gain deeper insights into your subscribers' behavior and see what's working – and what's not working.
You can test any aspect of an email – from your copy to your graphics. Two areas to focus on if you want quick results are your subject lines and calls to action.
Most email and marketing automation platforms allow you to A/B test your subject lines. Write at least two subject lines for every email and set up a test. For example, my email marketing platform will split subject lines A and B between a small portion of my list. Then, it determines which subject line gets the most opens and automatically sends it to everyone else in my broadcast.
There are a number of items that you can test in your calls to action. For example, you can run A/B tests on the following:
Call to action header copy
Call to action body copy
Button size
Button color
Button/call to action placement
When you run A/B tests, measure just one change at a time. For example, test "Claim your FREE guide" against "I want my FREE guide." If you modify too many elements, you won't know which change actually improved your results.
The average office worker receives approximately 90 emails per day. To stand out in a crowded inbox, your emails must be engaging, relevant, and timely. Using the above tips will help you improve your open and click-through rates and ultimately drive more value from your email investment.
About the Author
Rachel Foster is a B2B copywriter and the CEO of Fresh Perspective Copywriting. Since 2009, she has helped B2B marketers improve their response rates, clearly communicate complex messages, and generate high-quality leads. She has presented at Content Marketing World, taught B2B copywriting for MarketingProfs, and was one of the Online Marketing Institute's Top 40 Digital Strategists of 2014.
You can connect with Rachel on LinkedIn, follow her on Twitter (@CopywriterTO), or check out Fresh Marketing, her B2B marketing blog.