Visual Composer is a relatively new WordPress plugin that is taking the blogging world by storm and makes designing your dream website a breeze. Serious bloggers know how important it is to have a visually pleasing, yet functional, site on which to display their content. Consumers need to be engaged when they visit your website in order to stick around long enough to discover all the valuable content you've presented on your blog, and Visual Composer makes it easy to do just that.
Before you read, know that this isn't a review I was asked to write. I just love, really love, Visual Composer and want to share the wealth.
What is Visual Composer?
Right now, Visual Composer is the best selling WordPress Plugin from Code Canyon. Over 1 million users have downloaded it to help run their websites, and more are discovering it every day. It's a page builder plugin, which basically means it's a one-stop-shop for web designers looking to make their lives easier.
Instead of downloading and learning how to use a ton of single-feature plugins, Visual Composer does it all, making it easy to build custom website layouts. The plugin makes it possible to build a responsive website within minutes, and it requires very little knowledge of the web design industry. It also contains many more helpful features that simplify web design—perfect for bloggers, start-ups, and small businesses.
Visual Composer isn't the only page builder plugin available to bloggers and business owners, so why is it the most popular? Here are some of its best features:
1. It's Affordable
You would think that a plugin that does so much would come with a large price tag, but one of the best features of Visual Composer is that this isn't the case. It's only $34, and it doesn't come with any yearly renewal fees. Once you've made the purchase you're automatically entitled to any updates or support for the lifetime of its use.

You do need to enter your license key whenever you want to make an update or receive support, but if you're not interested in either of those things there's nothing really stopping you from using Visual Composer on multiple devices and websites.
2. You Don't Have to Spend a Ton of Time Learning How to Use It
A wizard is provided, so all you have to do is click on a "plus" button and the wizard will give you a variety of options for new "elements" to add to your page. Elements include things like a text box, image box, buttons, titles, and more.
It requires the user to have zero knowledge of code. Instead, you use a "drag and drop" system when adding or resizing new attributes to your site. It also comes with a variety of video tutorials for anyone looking to learn a little more about how to use the variety of features.
Below are the elements, or options, you see when you click the plus icon above: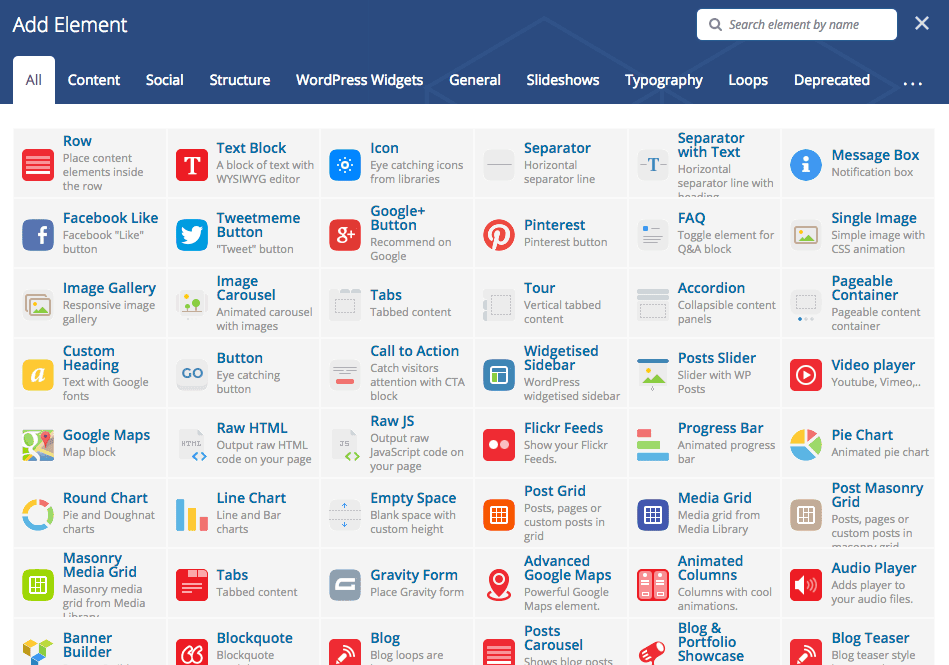 3. It's Compatible with All Your Current WordPress Pages, Templates, Posts, and Themes
Themes are extremely important for business owners looking to build a brand, and Visual Composer recognizes this by making sure it integrates well with all your existing WordPress features. The Skin Builder element allows you to perfectly match your current designs and color schemes so that your website stays true to your style and brand.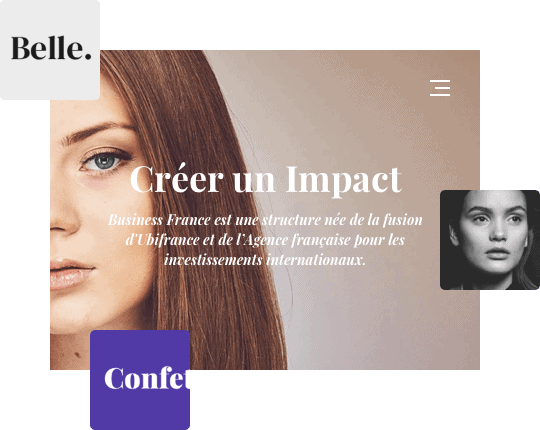 4. It Works Well for Creative Designers and for Those Who are Lacking in the Creativity Department
Some people can close their eyes and imagine their dream website, but they just lack the knowledge to put it into action. Visual Composer is great in that it can provide you with a blank template that is customizable for your every desire. You don't have to be an expert in web design, all you have to do is have a general idea of what you want, and the plugin will make it simple to turn your dreams into a reality.
But it also works well for those who aren't as creatively inclined and who might not know exactly how they want their site to look. These people have the option to choose from a huge selection of pre-made templates that are just as visually pleasing as those that are created from scratch. These templates can also be customized if all you need is a starting-off point.
5. Visual Composer Automatically Implements Responsive Design
In a world where mobile dominates, responsive design is key for businesses and blogs that want to succeed. No one is going to waste their time waiting forever for a page to load on their smartphone, and if they pull it up on their tablet and the features are unclear or dysfunctional, they're probably going to quickly move on.
This isn't a problem for users who use to incorporate Visual Composer into their website or blog, however, because the plugin makes sure that your site works no matter what kind of device it's viewed, automatically, without any extra effort on the part of the designer.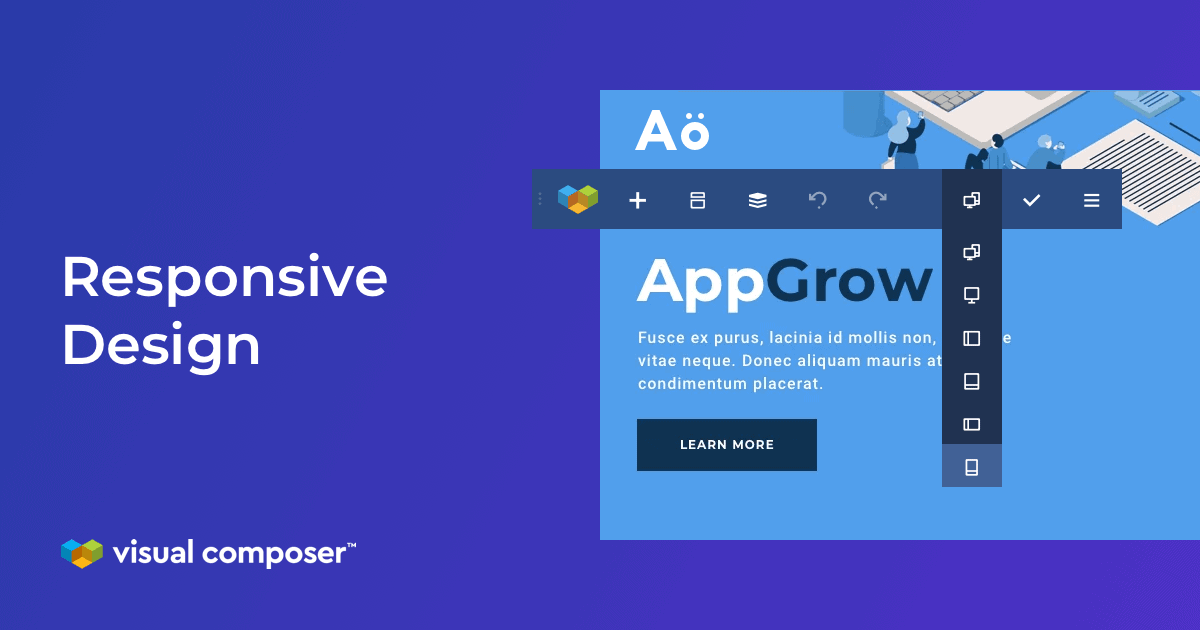 6. It Uses Both Front-End and Back-End Editing
Front-end editing makes it possible for you to see what your content is going to look like on your website. Some people prefer this type of editing so that they can make small changes and adjustments as necessary while still moving forward. But if you're more of a traditional editor, Visual Composer also offers back-end editing through the standard WordPress editing screen.
Using this approach keeps all your content in one place while you're trying to design your site. Both of these options make it easy for others to jump in and help edit and make changes to your site as well if you have employees or other writers collaborating.
The Takeaway
Visual Composer may have some drawbacks with design if you are, in fact, a professional web designer, but overall, it's a great plugin that makes it easy for bloggers and business owners to design their dream website and drive more traffic to what truly matters; their brand and the content that goes with it.
Do you use Visual Composer for your website or blog? What do you feel are its pros or cons? Comment in the section below!