Updated September 2020.
Today I'm going to walk through how to create accurate RSS email reports that show detailed stats for each automatic RSS-based email from Marketo.
In the past, automating an RSS email report with Marketo required you to overwrite and send the same email resulting in inaccurate reporting.
FeedOtter was built with this in mind, by marketers just like you, to make sure that every email that you send can be reported on naturally inside Marketo.
When FeedOtter's automation runs, it creates a new email program and email in Marketo so you have a unique email for each send. This is the key to generating perfect reports inside Marketo.
When it's time to generate a report, open Marketo and right-click on the parent default(brown) program folder that contains your automated email sends, and create a new local asset.
Choose the type report; email performance or link performance. This new performance report will allow you to view each email send that FeedOtter has automated.
To Configure your RSS Email Report:
1. Choose the Setup tab and adjust the send date to include the emails you wish to report on.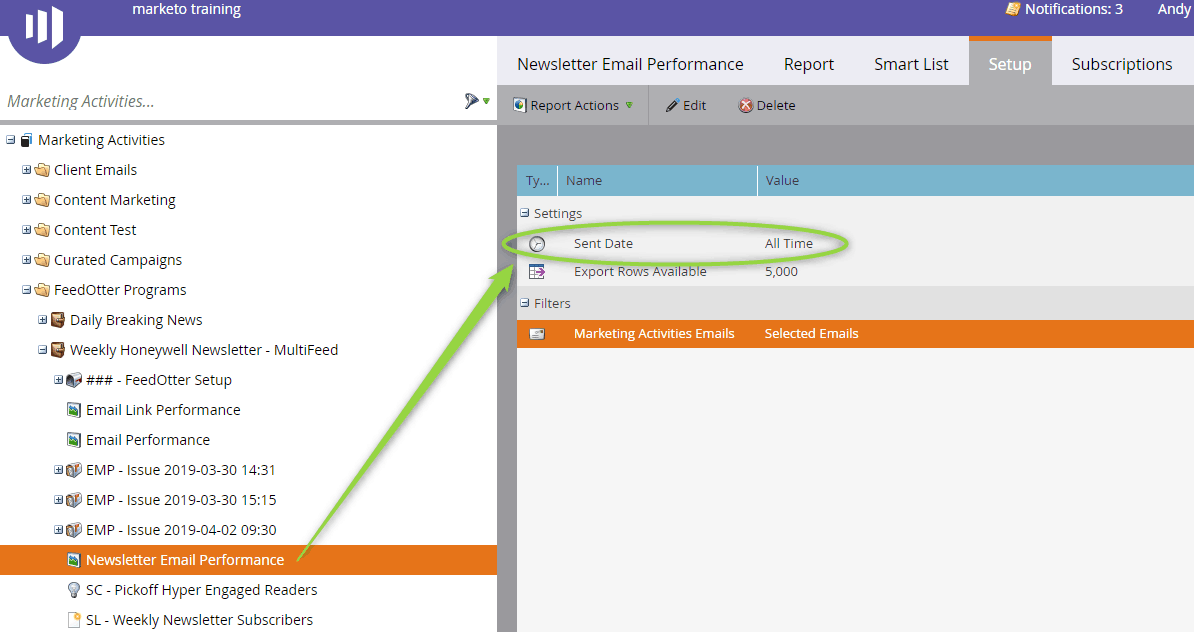 2. Next, adjust the filters to select the program that includes the emails you wish to report on. Here I've chosen the parent default program that contains all of my automated emails. You only need to select the parent default program as all emails and email programs created underneath this program will be included in the report.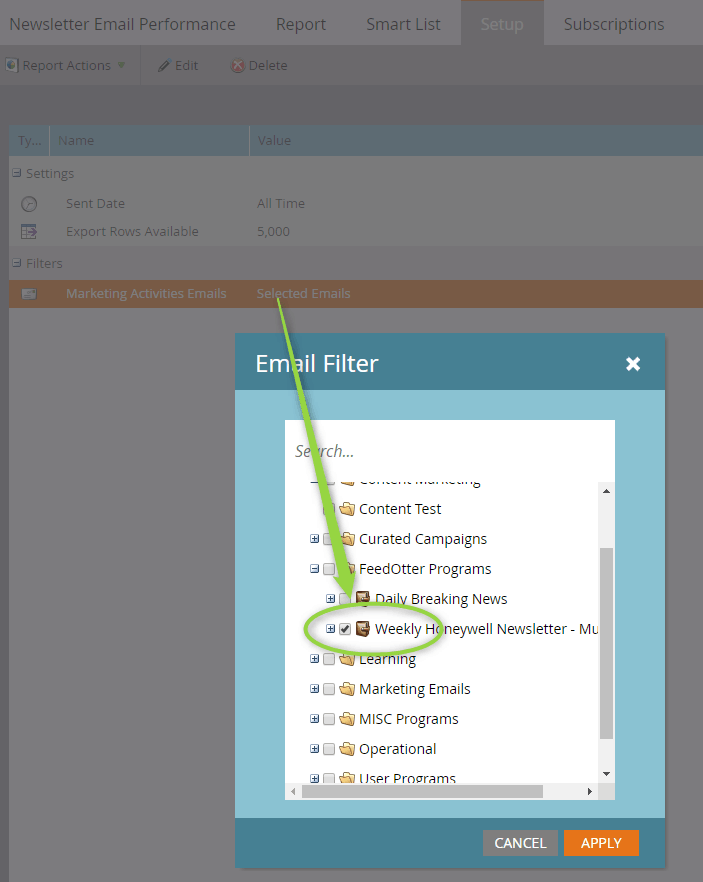 3. Having configured those settings, we return to the report tab. And here you'll see a report of each individual send happening over time, and all of the standard Marketo metrics being reported on. Sent, delivered, the bounces, the clicks, and the unsubscribes.

While I wish Marketo's reporting capabilities were more powerful. FeedOtter has been designed carefully so that each RSS email can be accurately reported on using all the Marketo's familiar tools.
If you're into videos you can watch a full screencast of this tutorial on our YouTube channel.