FeedOtter has some exciting new UI changes to the Automated campaigns area. While sending is the same and your existing campaigns will continue to run according to their normal schedules, the Edit Campaign screen has been updated and rearranged for easier access to certain features and to optimize user flow. Let's walk through what's changing:
1. Templates tab
The largest change is the Templates tab has now moved in-line with the other edit settings in the left-hand column. All of the settings here are unchanged, but you'll have easier access by moving down the screen on the left bar.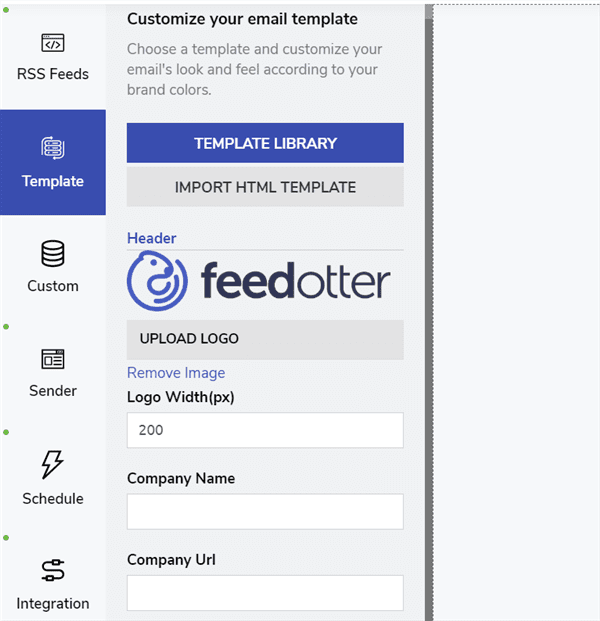 2. Code View
Just like the Templates section, we've moved the Code View to a button at the top of the Edit screen for easier access. Toggle the code view on/off by selecting the button in the top-right corner.

3. Subject Line Preview
One of our more exciting updates, we've made it much easier to preview what your subject line will appear as in your email send.  Now in the Sender tab(formerly Subject/From), update your subject line and select the Refresh icon to view your subject line with tokens filled in.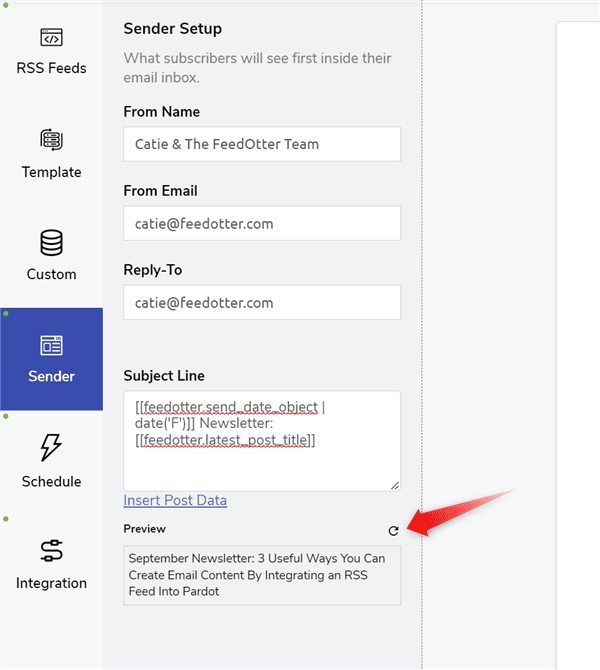 We've also cleaned up the subject line area with the new UI by moving all FeedOtter subject tokens to a small popup. Click Insert Post Data to see all available merge tokens and select what dynamic content you'd like in your subject line.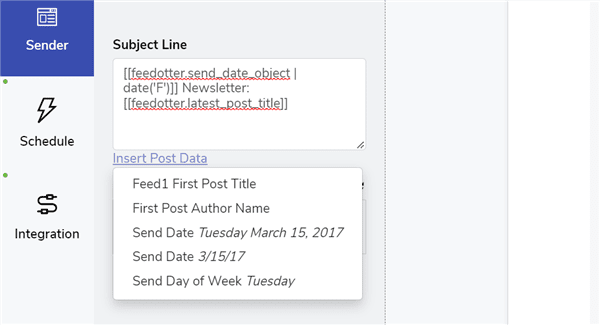 4. Tools to "Settings"
You may also notice while we moved some sections around, the Settings tab, formerly "Tools", is now at the bottom-left corner. You'll also see a few settings are more hidden here such as Preview with Live Content and Cache Busting, but don't worry! These settings are still available by clicking Show Advanced Options.

That's it for this update! Here at FeedOtter we're always looking for ways to make a better product for you. If you have any questions or suggestions for how we can continue creating a better user experience, please contact us at success@feedotter.com. Or, if you're looking for a quick overview of the Automated Email process with FeedOtter, watch this video. Happy emailing!