When it comes to emailing out blog posts, sending a welcome email as soon as they subscribe is a great way to kick off your newsletter and engage your new clients. Why? It can take a minute before your new subscribers actually get anything in their email, they might even forget they subscribed and wonder 'what's this' in their email a few days later (I know this happens to me way too often). Sending a welcome email as soon as someone subscribes to your blog helps get them excited for your content to follow in their inbox soon.
Once you've automated your RSS blog email sends, it's time to perfect your marketing strategy and engage your new subscribers as soon as possible. Sending a welcome email is fun and a great way to engage your audience quick to let them know you're excited to share your content with them. I've subscribed to TONS of blogs trying to find great welcome emails and found 5 great emails to send to your new subscribers. This can help you stand out from the crowd as well, considering how many blogs I had to subscribe to before finding these few emails to share.
"General Overview and Find More e-Newsletters" Welcome Email
Here's a great example from Outside Magazine that shows what the client can expect from this newsletter and more newsletters they offer that you might like. It encourages you to check out more of their site and products, bringing you to more of their great content.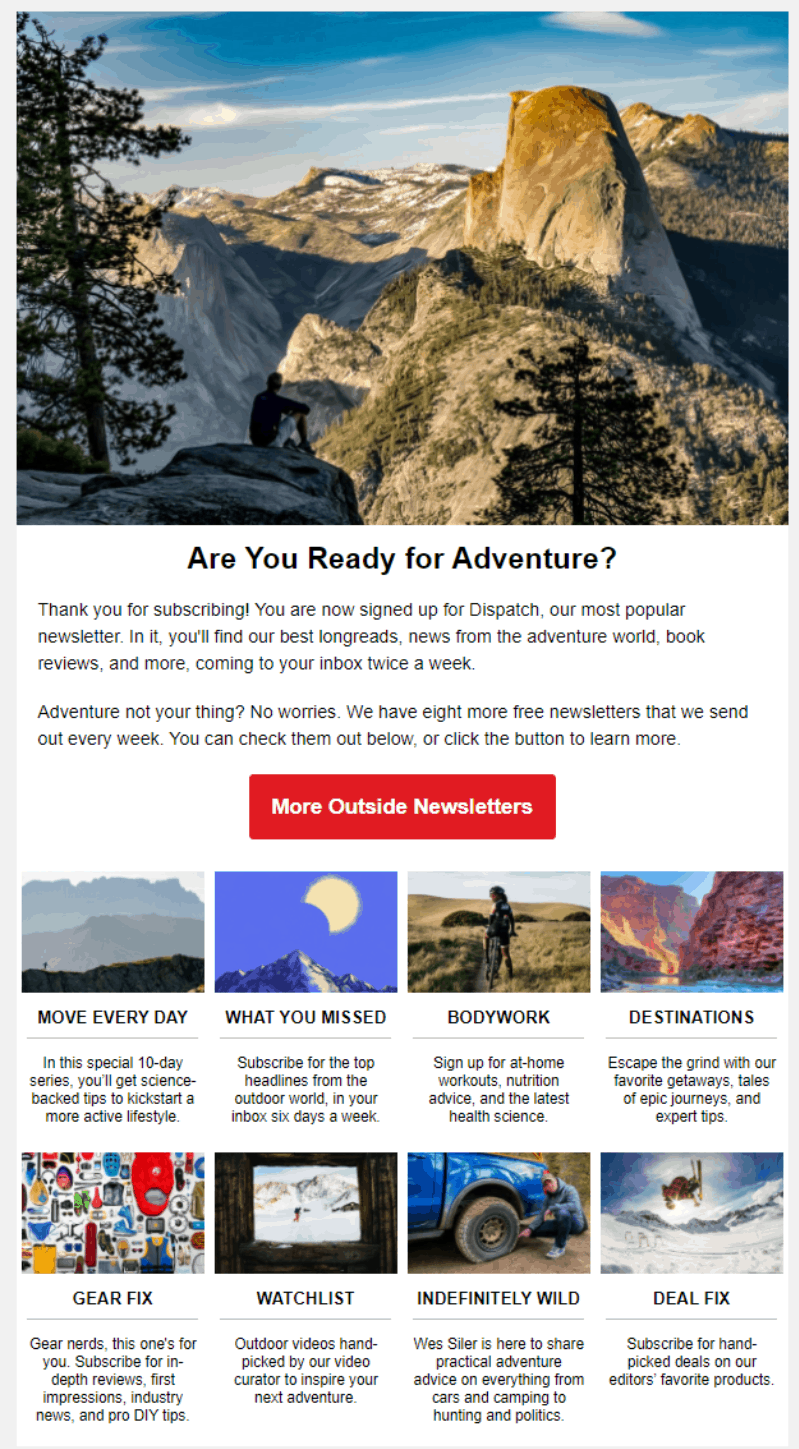 This is a great welcome email for those who have more than one blog or newsletter being sent out, so your subscribers can view more of your content and website.
"Forward Your Last Email" Welcome Email
This email from HackerRank is a personal, nice way to show what they should expect in their inbox as well as a great connection to your company and a way for your subscribers to reach out. People like people, so providing a "personalized" message from a real person shows how much you care, as a company, about your clients.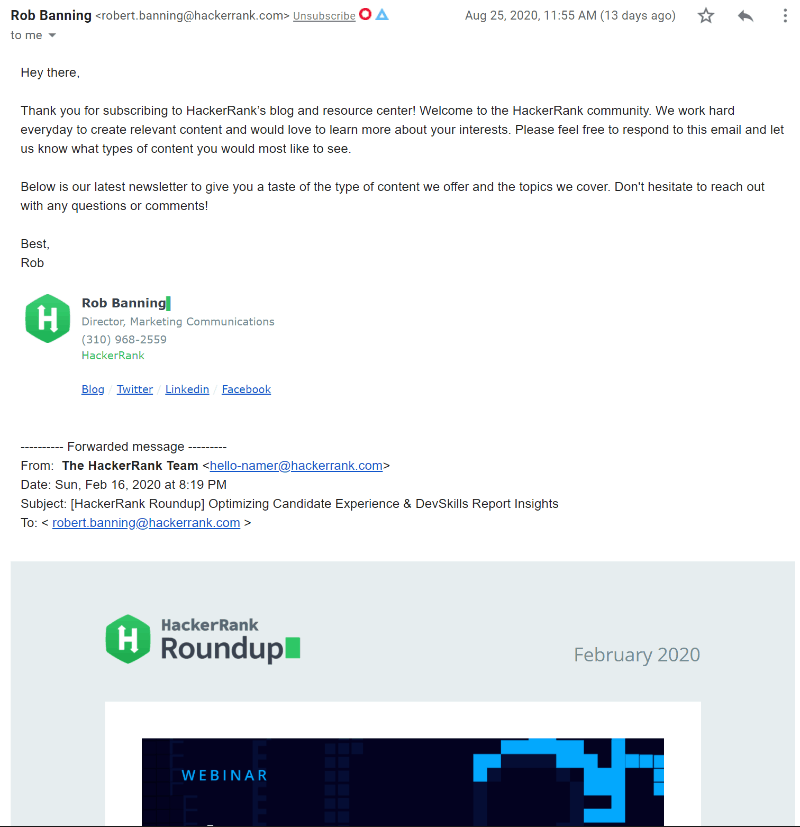 "Simple Thank You" Welcome Email
Always keep it simple. Ripple shows an easy way to engage your clients and let them know that they will get something in their inbox from you, without being over-the-top or spending countless hours creating a welcome email.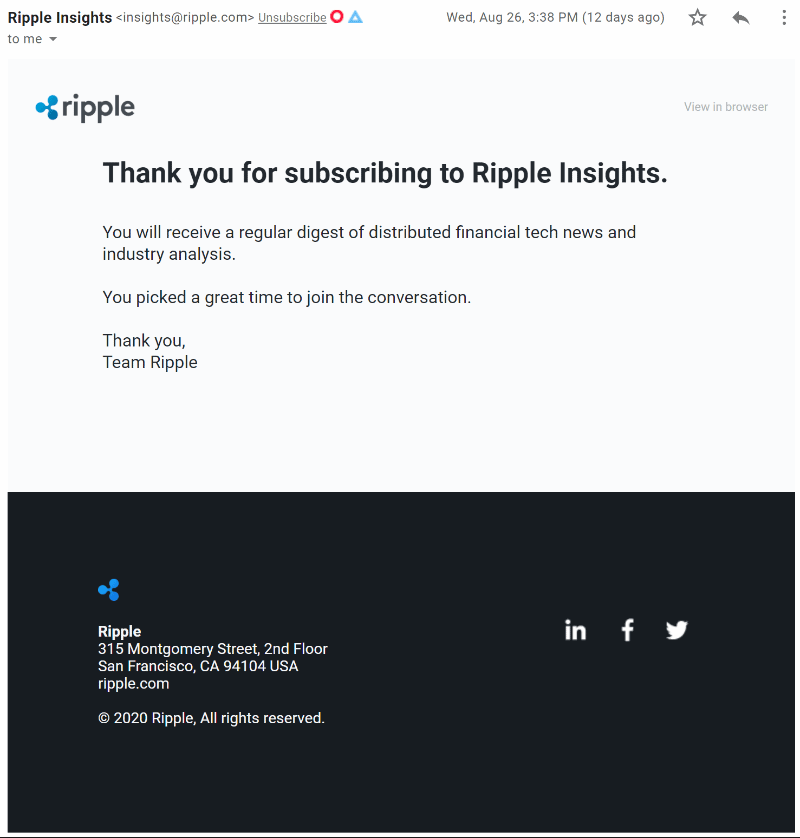 "Here's What You Have to Look Forward to" Welcome Email
ShowingTime has a nice, clean template that shows your new subscriber what they can expect from upcoming emails and what to check out in the meantime (social media accounts). This is a great, concise email to help your client see what they actually subscribed to.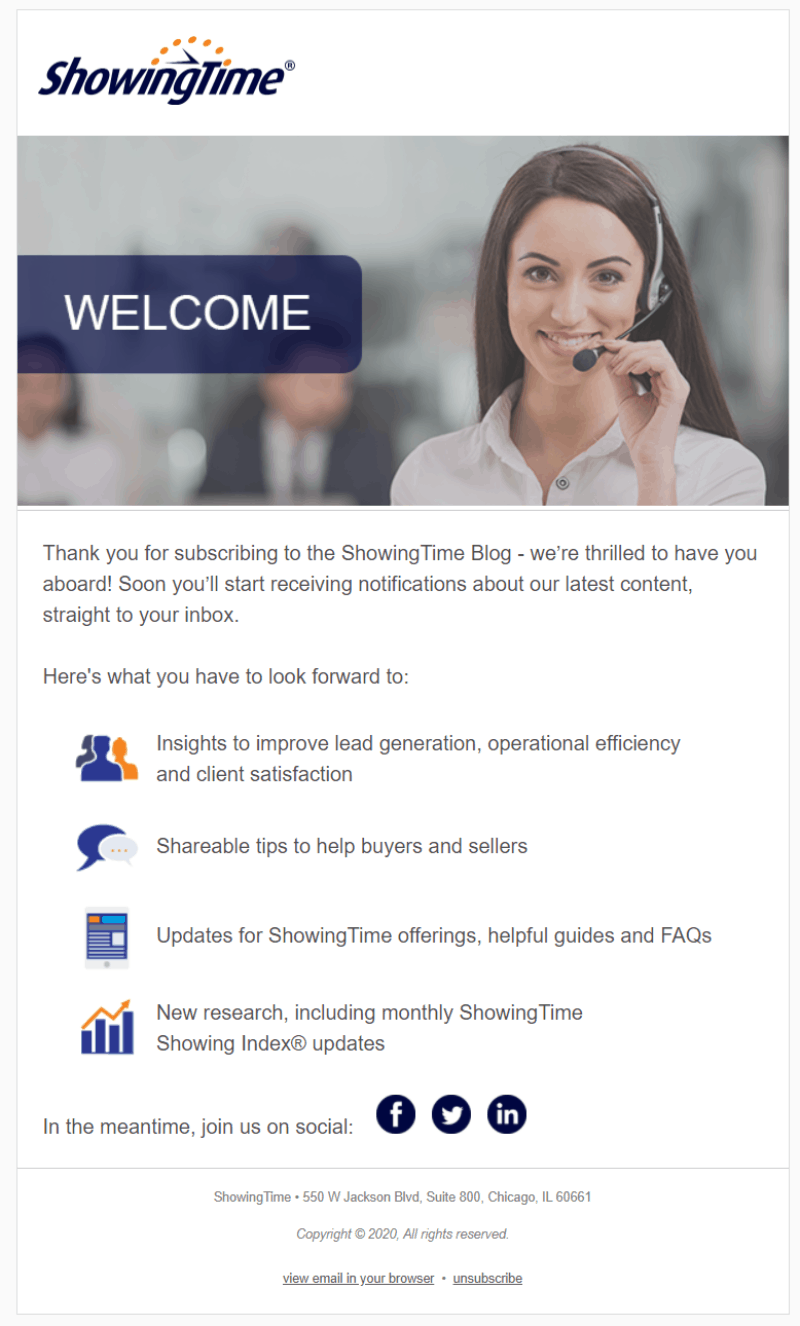 Call-to-Action Welcome Email
Last but not least, a simple thank you for subscribing and call-to-action bringing them back to your website is a great way to connect with your new subscribers and invite them to explore your website. Here's a good example from ATTOM Data Solutions.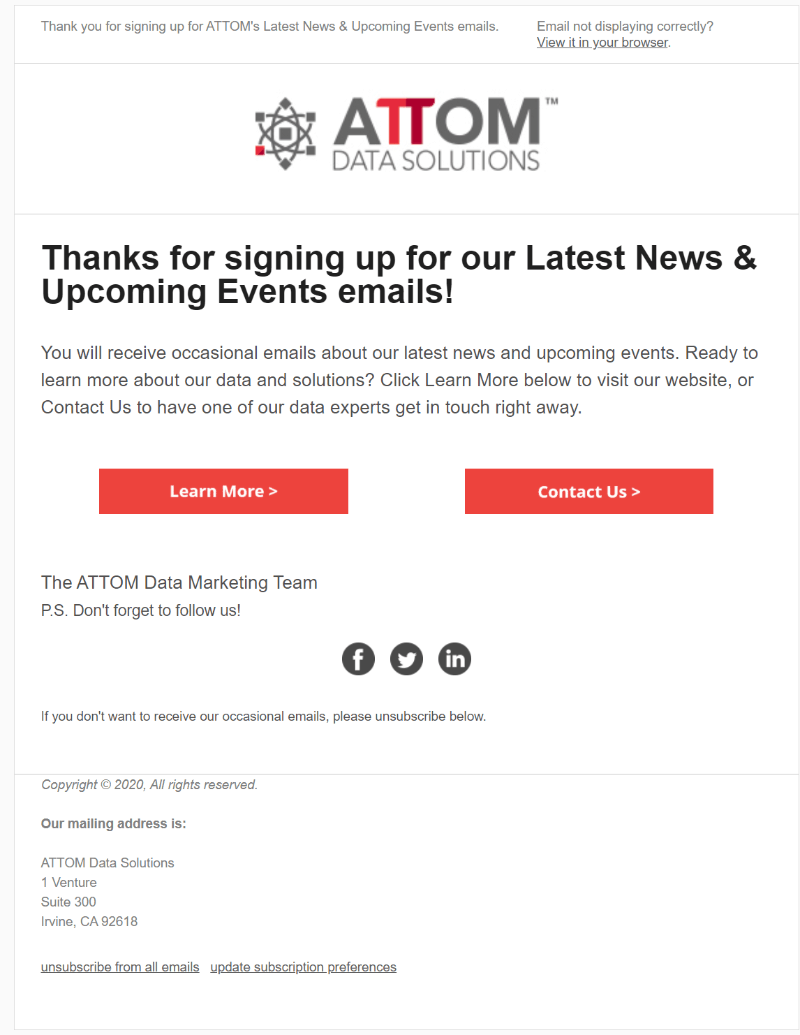 Happy Emailing!
Hopefully you've got a good idea of how to welcome your new subscribers to your blog emails now! Emailing blog posts in 2020 is so important as subscribers to your content helps you create new leads. Let us know how helpful this article is and check out our solutions for sending blog posts to your subscribers.