Automate B2B Blog Digests in minutes
Automate great-looking blog digest emails in seconds sent from your existing ESP or marketing automation platform.
start a free trial
Sign up for a free 7-day trial. No credit card required.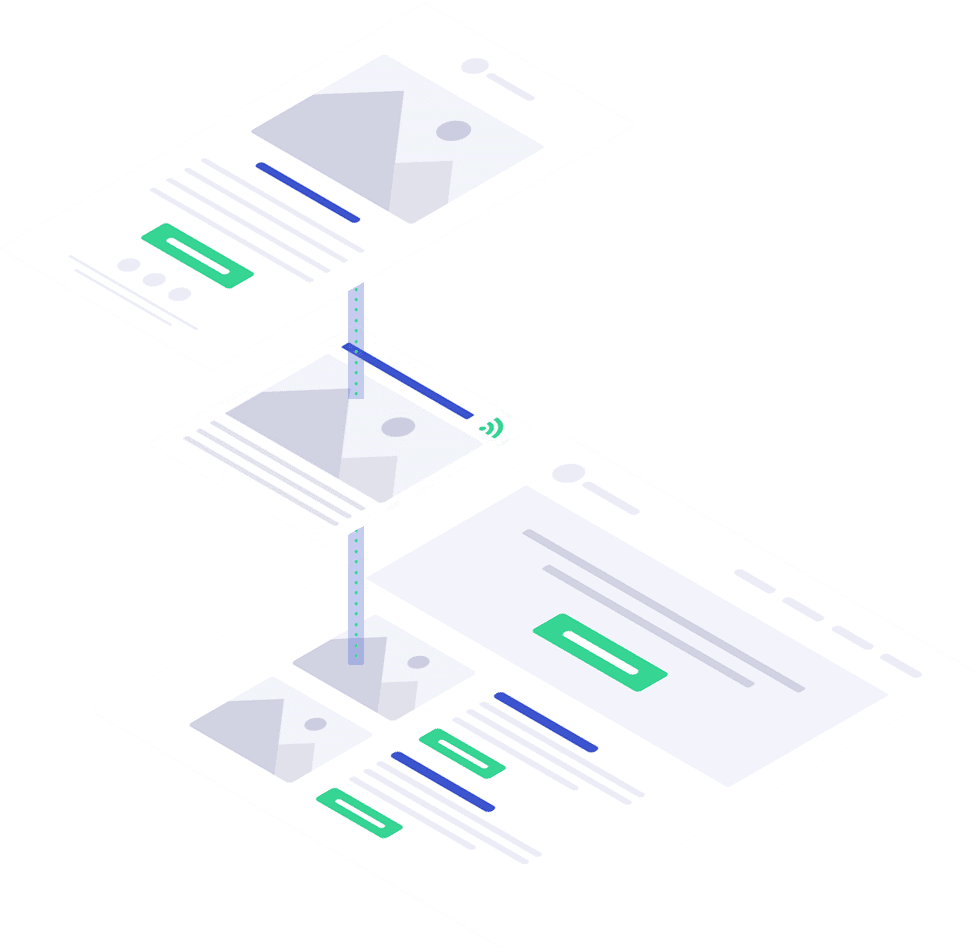 What makes our universal blog digest software great?
Regular blog digest emails lead to more traffic
Whether your publish new content every day or whenever inspiration strikes, sending a regular weekly B2B blog digest email has been proven to increase website traffic by as much as 15%.
Start a Free Trial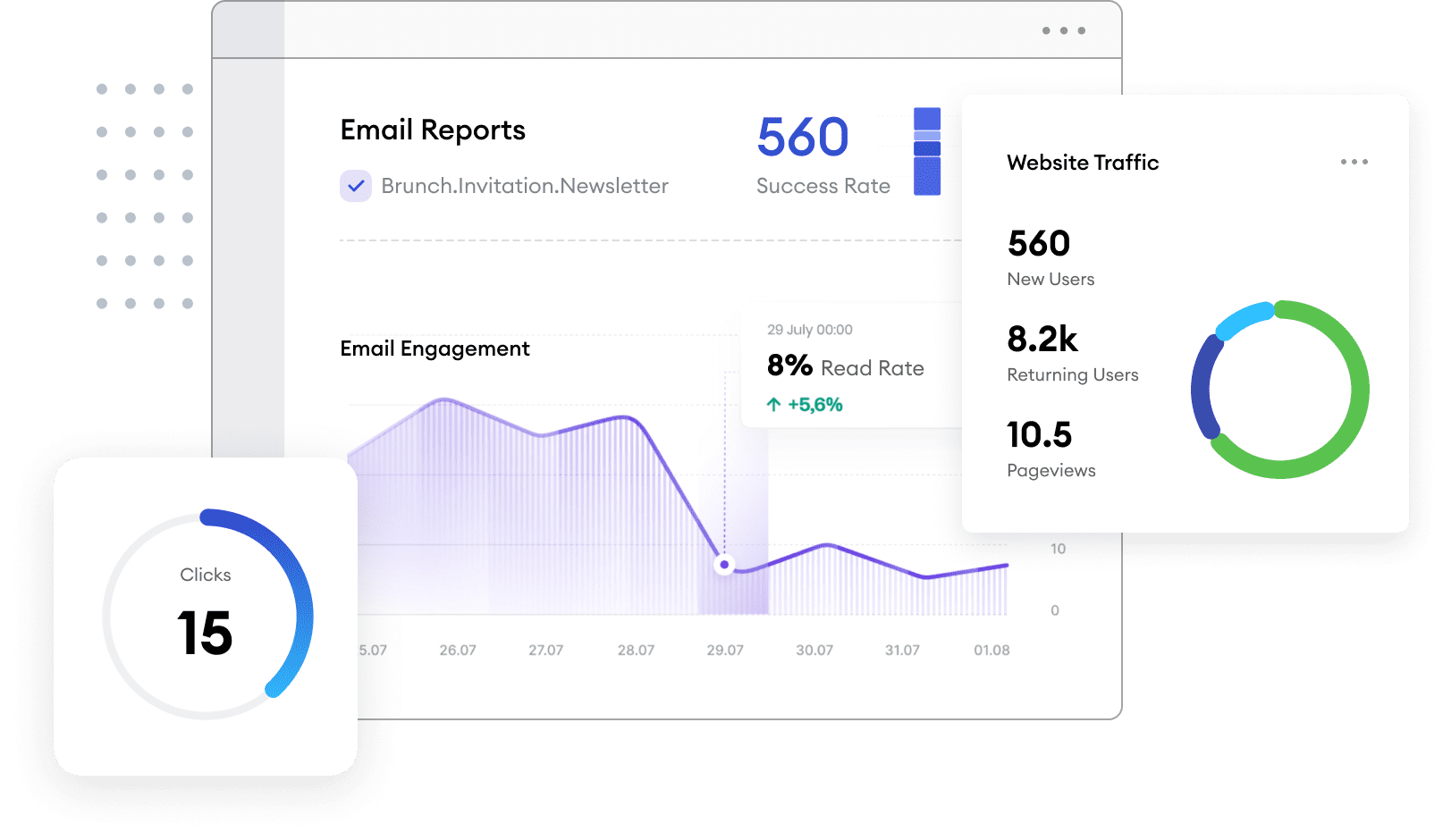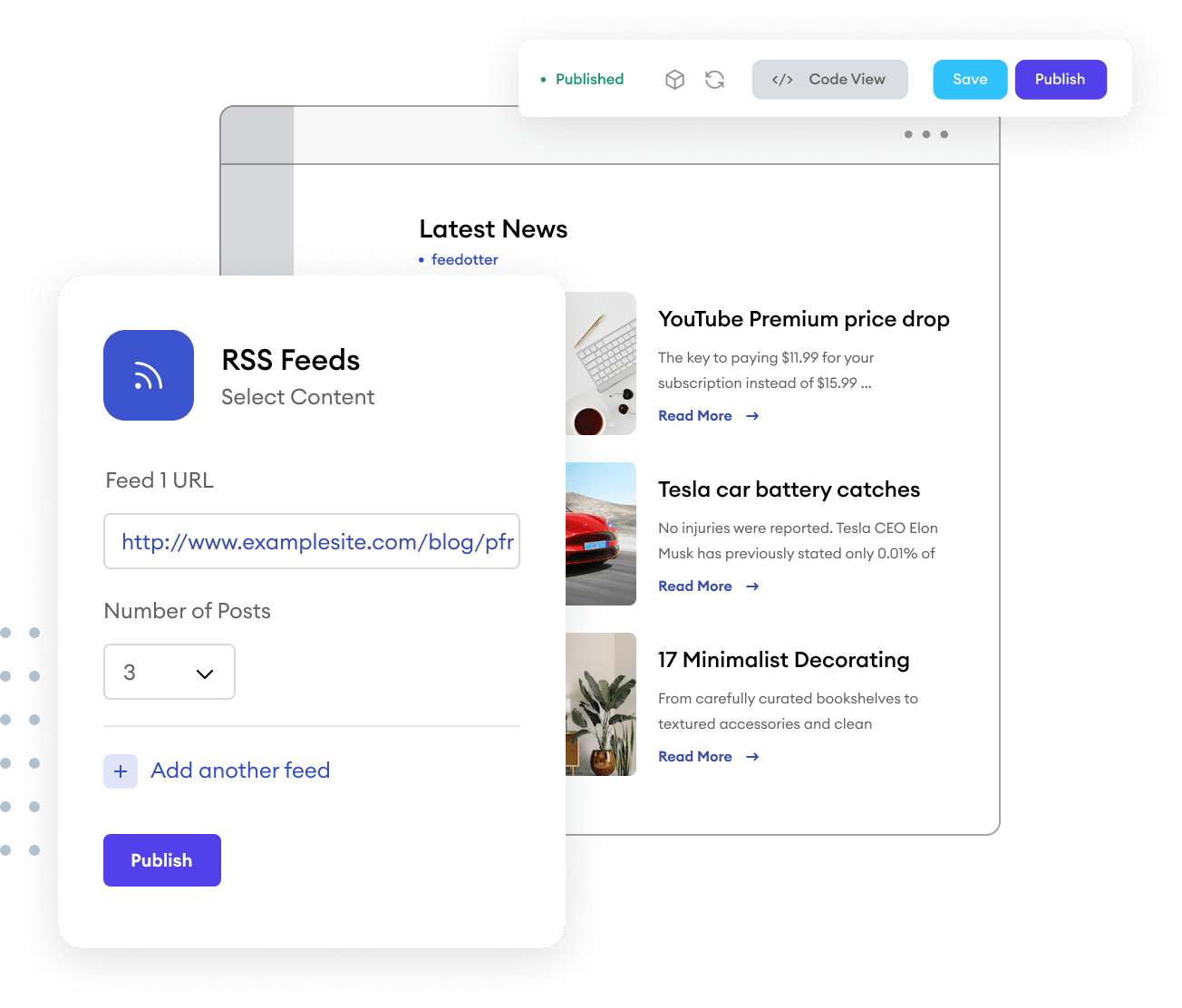 Focus on your content, not building and scheduling email
Creating content for your B2B blog takes time and costs money. Spreading the word about what you publish shouldn't have to. Choose the day and time you'd like your emails to go out, and we'll send them whenever there's something new to share.
Start a Free Trial
Optimize your content delivery
FeedOtter's deep integration with your marketing automation software means you can now report on when subscribers engage with your content. Get more opens and clicks on Tuesdays and Thursdays? Update your campaign to only send on those days. Seeing the most clicks at noon? Change your email's send time to improve engagement and website traffic.
Start a Free Trial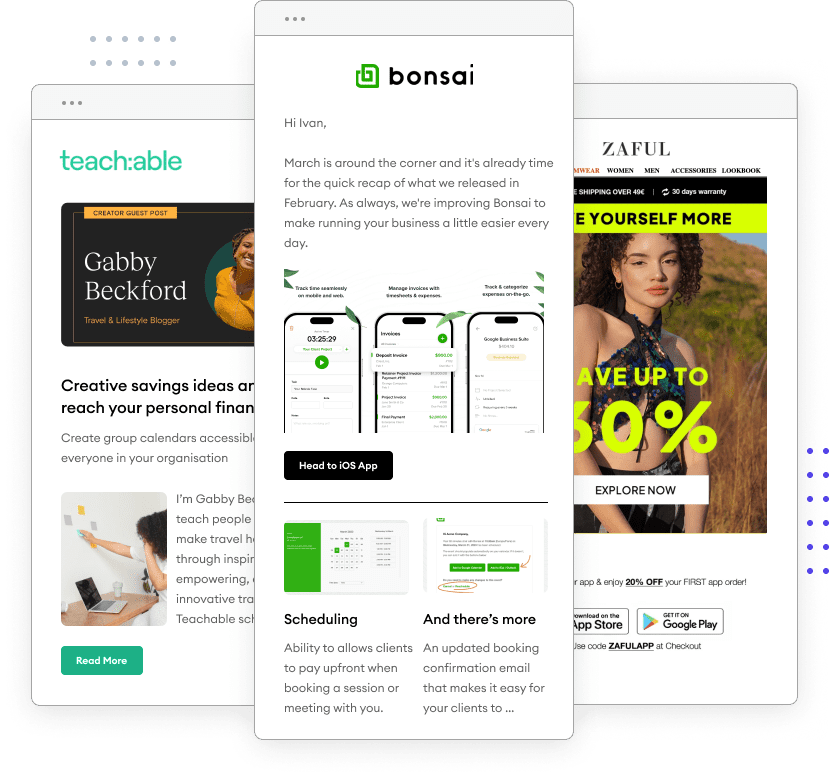 Image processing
Images make your blog digest email look awesome. This is why we have built a custom image engine that scans your content to find the best looking image for every blog post. We use intelligent cropping and resizing algorithms to ensure your images always appear, look great, aren't crooked, skewed, or stretched.
Start a Free Trial
Create your blog digest campaign in FeedOtter
To create a new blog digest with FeedOtter create a new automated campaign in FeedOtter.
Start a Free Trial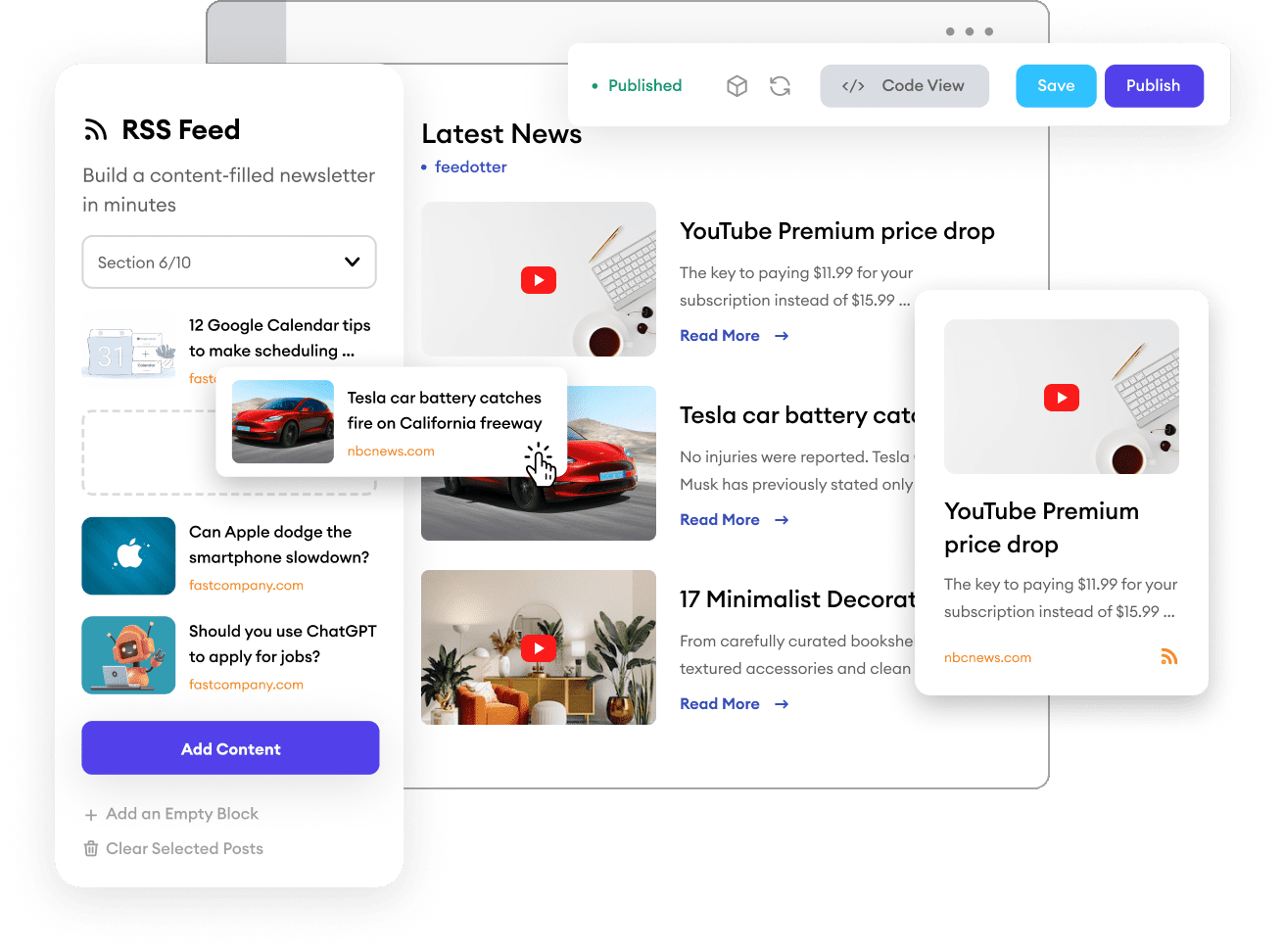 Choose your delivery schedule
Flexible sending patterns make FeedOtter work for any use-case. When creating a blog digest you will select "Digest" and configure the following options:
The number of posts to appear in each digest

The sending interval (month, week, day, hour, minute)

Whether to send on weekend or limit sending to business days only

Your timezone

Start a Free Trial
Add your blog's RSS feed
Content for your blog digest comes from an RSS feed. This is a very common, structured format for blog data. Most CMS systems including WordPress have these feeds by default. In the Plus and Advanced pricing tiers you can add multiple RSS feeds to create sections in your blog digest email.

Start a Free Trial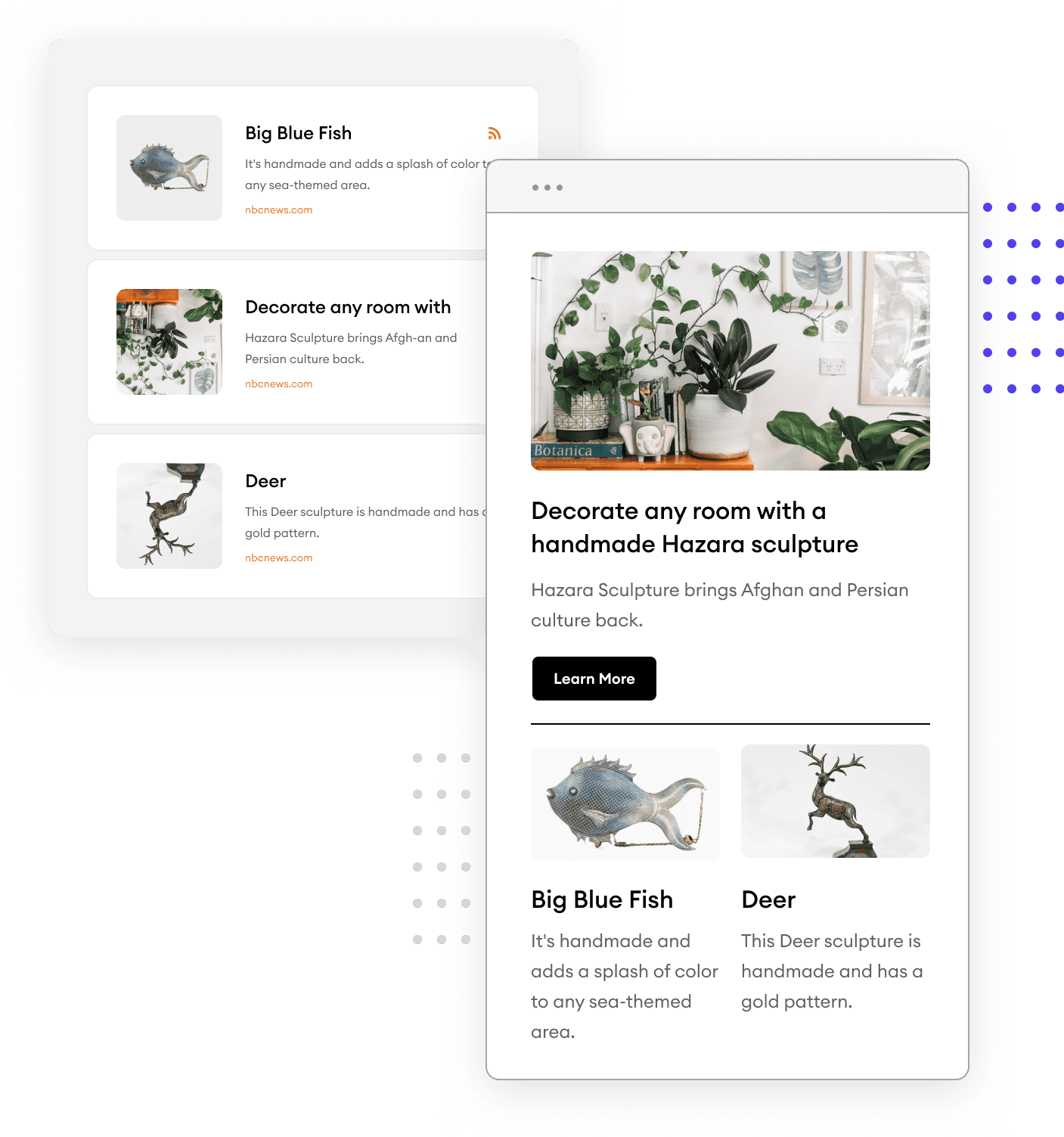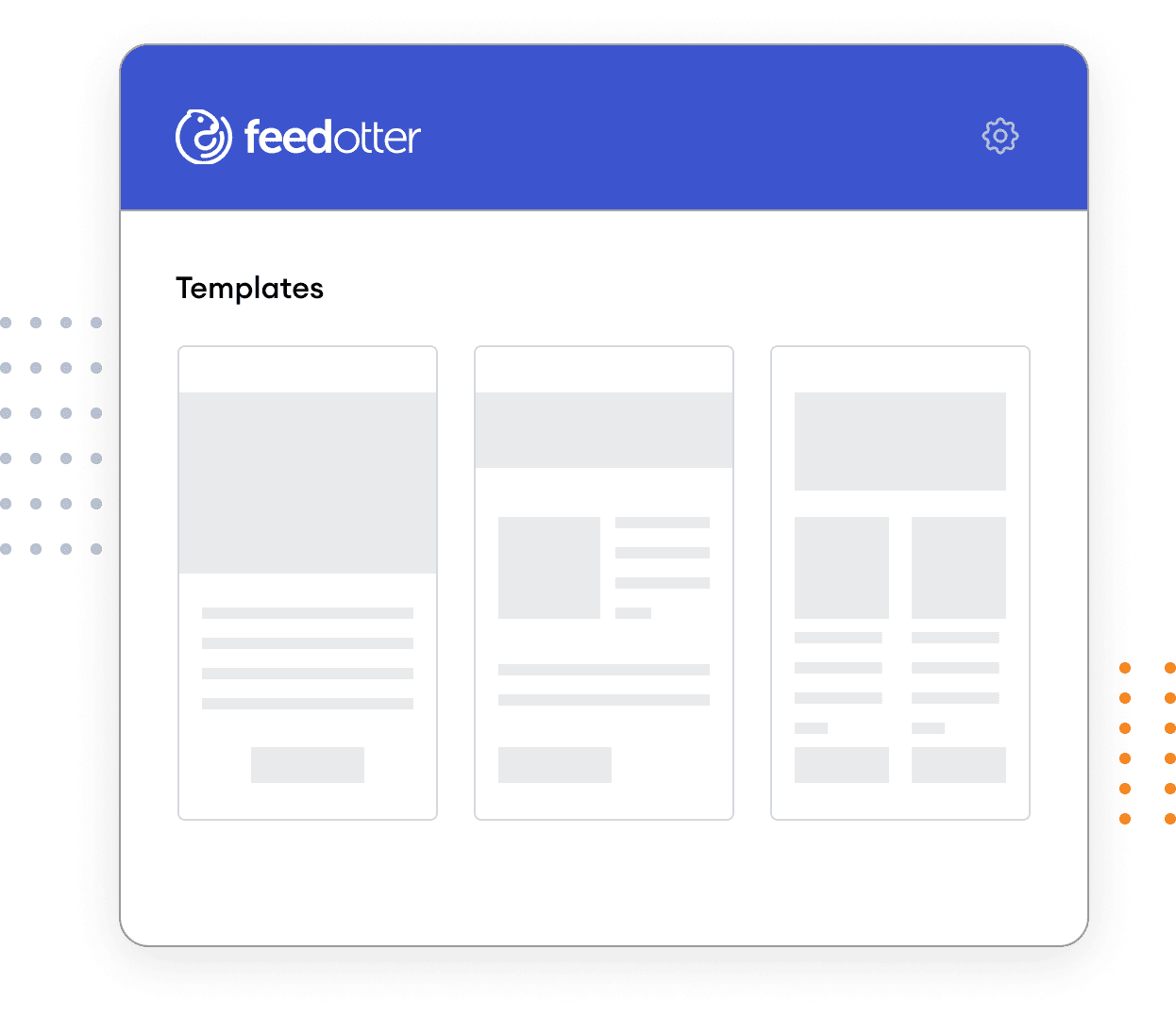 Select a template or upload your own
Creating a blog digest email that looks great and displays perfectly in your lead's inbox can be daunting. That's why our team has spent sleepless nights creating perfect, responsive, Litmus-tested blog digest email templates that are easy to customize or ready to use out of the box.
Start a Free Trial
Customize and personalize
FeedOtter provides just the right amount of customization to make creating an on-brand blog digest quick and easy. Features vary by template but all templates allow you to:
Upload a company logo

Customize the primary, secondary, and button colors to match your brand

Define the number of word/characters each post blurb should display

Enter your company social media profiles to display icons

Certain templates allow for advanced customization such as:
Headline

Subheadline

Graphical header image/masthead

A paragraph of greeting text

Start a Free Trial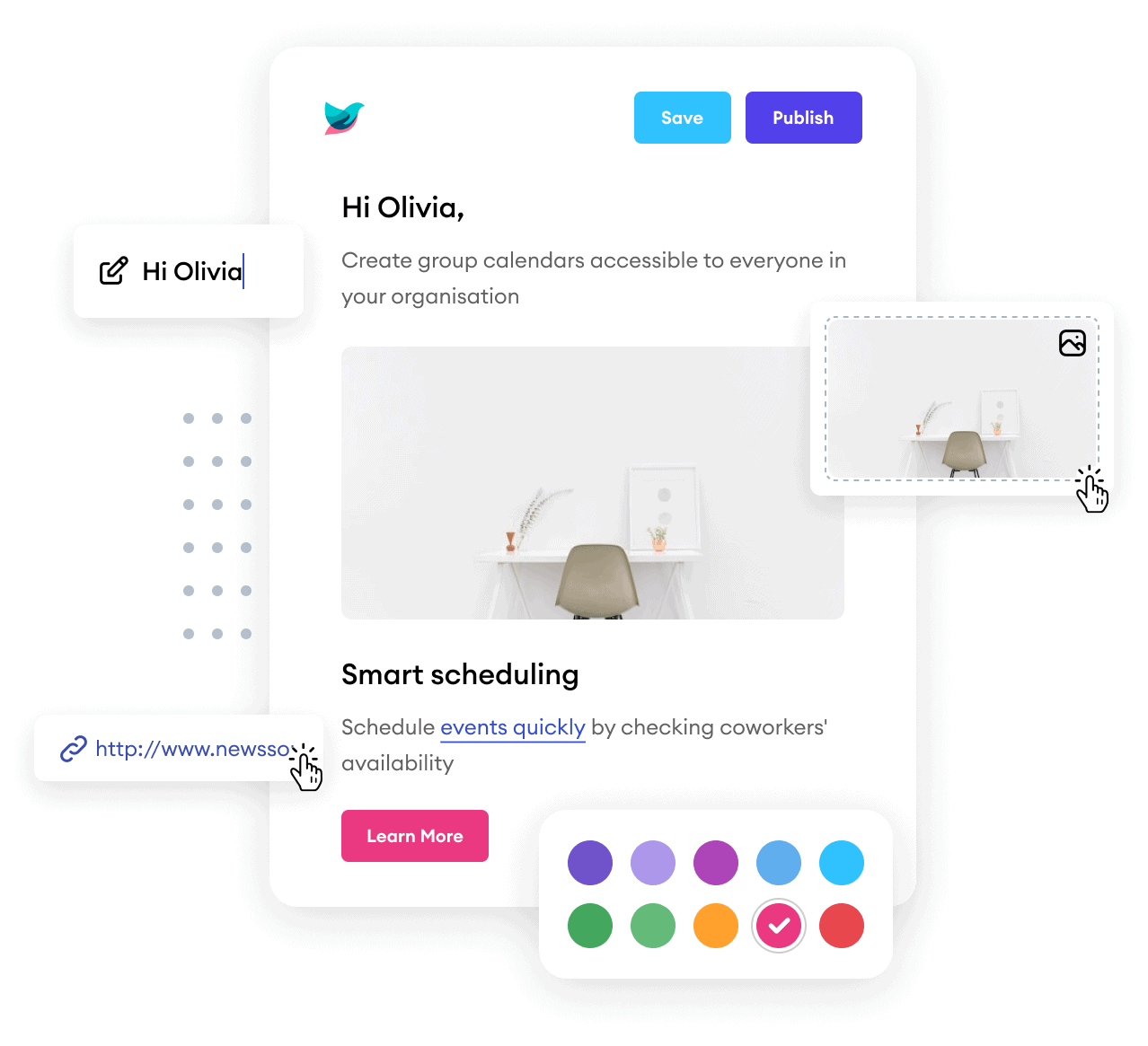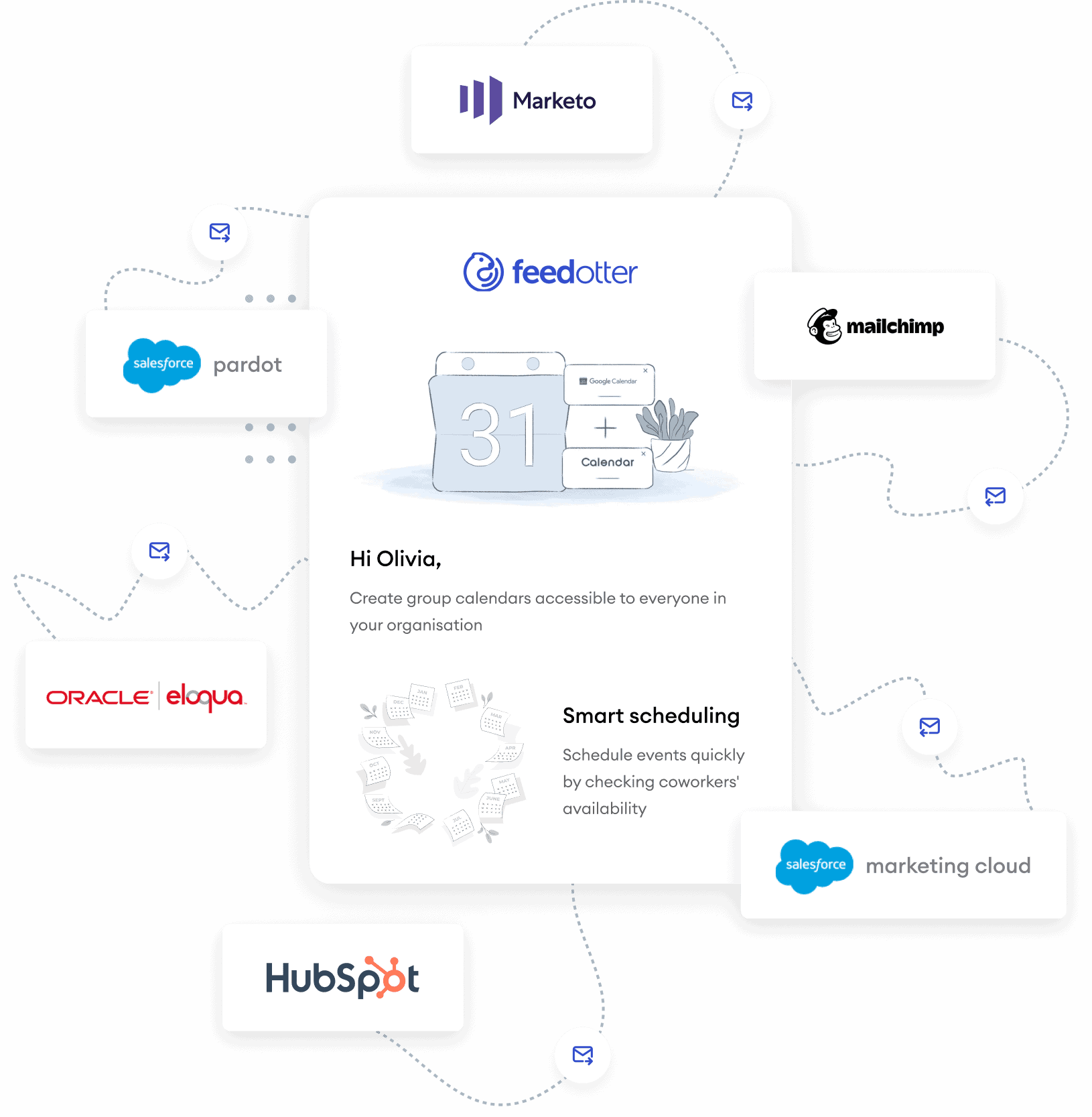 Send
FeedOtter is integrated into all the top ESP and marketing automation products. Every blog digest is sent from your existing ESP so all opens, clicks, engagement, and unsubscribes are reported perfectly in one system.
Start a Free Trial