Did you know that companies who have blogs receive 55% more visits to their website than those without blogs? Blogging is one of the best ways to drive traffic to your company's website because it's free marketing that doesn't require much more than consistent blog posting. This is, of course, time-consuming, but the benefits far outweigh the time spent writing.
This is where WordPress comes into play as a place to not only house your company website but also your company blog. Below provides a foundation for starting a company blog with WordPress, from how to incorporate images into your posts to how long your posts should be and everything in between.
First: Creating Content 101
Before we even get into WordPress, in order to have a successful blog for your company, your blog posts need to be valuable to your audience. Your blog posts will be used to show that you're an authoritative source in your industry, so you should avoid crafting blog posts that have zero relevance to your product or service.
It seems obvious, but so many business blogs today worry about keyword rankings and where they'll get the most eyes that they forget the importance of writing what you know and what makes sense to the business. This will get you the eyes you want.
As you begin to focus on creating great content and using WordPress to market and highlight that content, consider the tips below.
Start with a Great Headline
Think of some of the most recent articles you've read. What about them caught your attention? Chances are the catchy headline made you want to click on the article or post. Crafting a good blog post for your company should start with an eye-catching headline. It would help if you considered the following things when crafting the perfect headline:
Craft a headline that creates a call to action. For example, an article listing the ways a customer can use today or for a limited time.
"Use THIS Tip to Create Excellent Blog Posts"
Try to incorporate blog headings that touch on something none of your competitors have written about before. Use words or phrases that will grab the reader's attention. This sets you apart from the crowd and keeps your readers interested in what you have to say.
"5 Supercharged Ways to Boost Your Blog Traffic"
Remember, you're trying to create valuable, informational posts for your customers. Tips, tricks, and how-to guides are just a few types of headlines you should create so that people know you are offering actionable tips they can take with them.
"10 Examples of Excellent Blog Posts"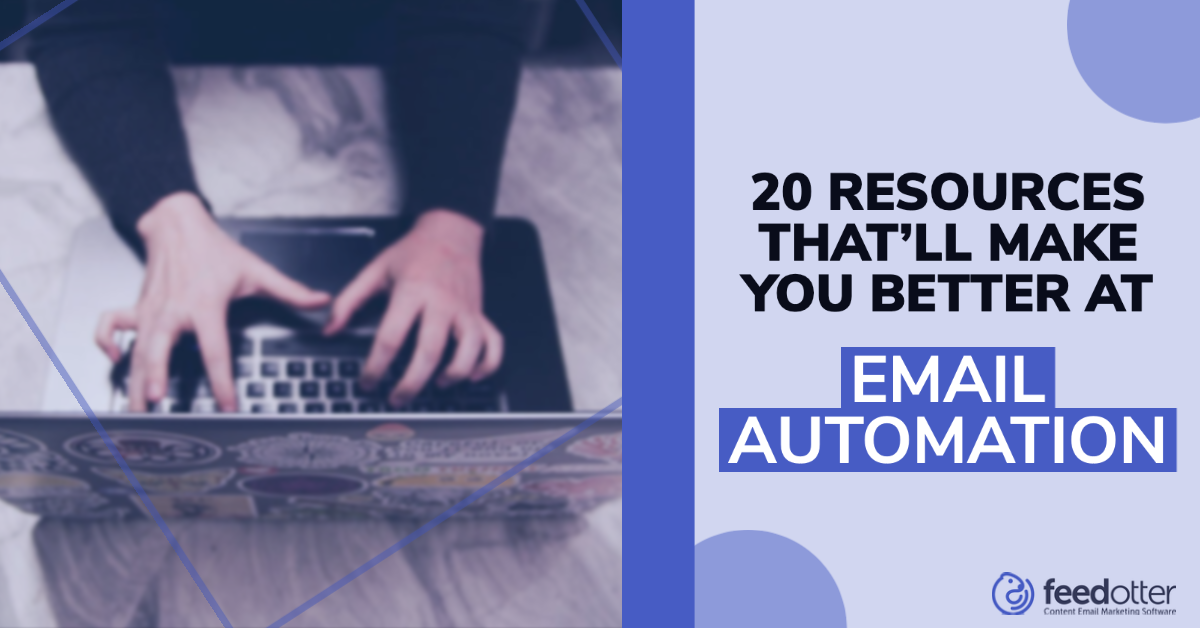 Example of a great headline
If you're having trouble coming up with useful, engaging headlines, WordPress has tons of plugins you can use to create the best headline for your post, including plugins specifically created for law, sports, and news blogs.
Extra Tip: Having trouble figuring out the topics you'd like to touch on? Look to your customers! You may have received reviews or emails addressing topics or questions your customers may have. Review this data and use it to power your next blog post.
Choose the Ideal Length for Your Post
The "ideal" length of your post is changing as quickly as the digital marketing industry. The magic number used to be around the 500-600-word mark; however, long blog posts are being seen as better for search engine optimization (SEO) as well as for your readers' attention spans. According to several studies, your blog posts' length should be between 1000 and 1500 words per post.
The takeaway? While longer blog posts are ideal for generating traffic, you should also remember that quality posts, no matter the length of words, will always generate a better response than poor-quality posts regardless of length.
Incorporate Images into Your Blog Posts
Blog posts that contain images receive 94% more views than articles that do not. Adding images, graphs, and charts within your content make it easier for your visitors to read, but there is a science behind it. Having too many large image files in your WordPress blog post can make your site run slower, and the quality of the image can be ruined.
There are a few factors to consider when you determine the ideal size for your images. You need to consider the file dimensions, width and height in pixels, and file size in kilobytes (KB) or megabytes (MB).
To optimize your images properly, make sure that your image's width (dimension) is not wider than your web page. WordPress gives you three default options to resize your images:
Large – 600 pixels
Medium – 300 pixels
Small (Thumbnail) – 150 pixels
You also want to make sure that your file size is not too large. The larger your file size, the longer it takes to download to your page; however, you don't want to lower image quality as you lower the size.
In other words, if an image takes up the full page, the best size would be between 80 and 100KB. A half-page image would ideally be between 20 and 30KB.
This may take a couple of tries to ensure you're not affecting quality. To make sure you haven't over-optimized your image, compare the original image to the optimized image. If you notice any significant pixelation, you may have lowered the quality too much. You can learn more about images for your WordPress blog post here.
Second: Dialing Into WordPress Features for Your Company Blog
Now that you know how you craft the perfect blog post let's look at how WordPress can help you craft your company blog. WordPress offers tons of features, including their many plugins available. We'll take a look at how you can optimize your blog just by using the WordPress features.
Use SEO Plugins like Yoast to Optimize Your Posts
One of the most beneficial plugins you can use within WordPress is the WordPress SEO by Yoast. If you're struggling with the science that is SEO, this is handy plugin takes all the pressure off you. Below are some of the most helpful parts of this plugin.
Open Graph Tags
Chances are you're going to share your blog posts on social media. But have you ever scrolled through your Twitter or Facebook feed and seen a poorly optimized link? When you share a post on social media, you should see a custom thumbnail, title, and description. That's where an open graph tag comes into play.
However, using open graph tags can be a pain to get right. Unless you're an HTML pro (and if you are, more power to you!), you probably don't want to mess with adding graph tags into your posts. That's the great thing about the Yoast plugin – it automatically adds in these tags for you.
Once you've installed the plugin, head over to SEO > Social. Make sure the "Add open graph media data" feature is checked. The plugin will automatically add graph tags to all social media outlets, including Facebook and Twitter.
Keyword Focus
Even an SEO novice knows that keywords are one of the most important factors in an SEO strategy. If you have some keywords in mind for your company blog, do you know whether or not you're using them enough?
Yoast SEO helps with that. Set a focus keyword (the keyword you'd most like to be searched for), and Yoast runs a check throughout your content. It will pick up things like:
You use the keyword too often
You used the keyword in the URL
You used the keyword in a blog post title
You have links in your keyword
The plugin then takes this feedback and ranks it with a green, orange, or red bullet. Ultimately, you want to have a green bullet next to your focus keyword.
Readability Check
You've created content for your blog, but how do you know it's easy for users to read? Among other features, Yoast has a readability check that tells you just how easy it is to read your blog posts. Some things it will consider:
Length of sentences and paragraphs
Use of transition words
Excess use of passive voice vs. active voice
Calculates the Flesch Reading Ease score
Commenting Systems
Allowing comments on your blog posts promotes engagement. But it's not enough to simply allow blog comments. You need to use the best commenting system available. And while WordPress has an excellent commenting system in place, other options available will make engaging on your blog posts more enticing for your readers. We'll run through some of the best commenting plugins available to implement into your WordPress company blog.
Disqus
Disqus is one of the more popular WordPress plugins for commenting. While one of the downsides is the requirement to sign in (users can create their own Disqus account or log in via their social media accounts, such as Facebook). This prevents many users from commenting. However, there are impressive qualities of this platform that also encourages users to comment. Here are a few positive qualities of this platform:
Users can leave media, such as images or videos, in their comments
Disqus users can follow each other and view their comment history
You're able to moderate comments from your end
Email notifications so users can reply immediately to other users
Jetpack
Another popular commenting system plugin available through WordPress is Jetpack. Jetpack takes the native WordPress commenting system and elaborates on it. One of the best features is that users aren't required to sign in to comment. However, they are required to leave their name and email address (which makes it easy for you to use these email addresses as future leads).
Users are given the option to receive email notifications. So if they decide they're done with the conversation, they won't continue to receive notifications of a reply.
wpDiscuz
This is a newer commenting plugin that you may not have heard about. Some of its key functions include:
Anonymous comments or the option to sign in to favorite social media networks to leave a comment
The ability to comment directly from the user's email notifications
Comments are loaded on an as-needed basis — for example, comments are loaded once the user has made it to the bottom of the post
Additional add-on options including emoticons, the ability to tag other users, and the ability for users to flag the least helpful comments
Other WordPress Plugins to Boost Your Company Blog
There are literally thousands of plugins available in the expansive WordPress directory. There are so many that you could spend days looking through them. We're looking at some of the must-have plugins that will help advance your company's blog.
OptinMonster
Possibly one of the coolest plugins available in the WordPress directory, OptinMonster allows you to turn your blog's abandoning website visitors into leads. As soon as your visitors try to leave your blog, OptinMonster targets them with a campaign right before leaving. This plugin uses technology to determine when a visitor is about to leave. This is one plugin your blog definitely needs.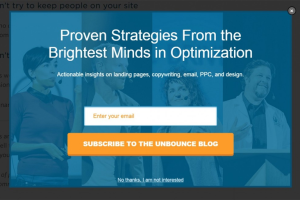 MaxCDN
Chances are your blog posts will incorporate images and videos within them. However, these types of media can slow down your blog quickly. And everyone knows that the slower your website loads, the quicker visitors will opt-out. MaxCDN works to cache your content so images, videos, and downloads on servers are located closer to your visitors.
MonsterInsights
If you're already using Google Analytics, you need a great plugin to incorporate the data from your company's blog. One of the coolest things you'll get from this plugin is the ability to see where your visitors are coming from and where they're headed next. There's also a link tracking feature that helps you keep tabs on your outbound links. You also get a clear view as to how your users are interacting on your website. You can take this information and make changes to your blog or keep things the same.
Your Turn
You may have thought that WordPress was only for the personal blogger, but it is growing into one of the most popular tools for companies to use for their business blogs. Having total control of your company's blog is one of the many perks of using WordPress.
How do you use WordPress for your company blog? Are there any tools you would add to the list? Let us know in the comment section below.
Feature Image Credit: ElegantThemes.com