As any modern marketer will tell you, your marketing emails' design is almost as important as the content — if not more. However, not everyone is a designer or has the capacity to spend hours coding multiple emails for various campaigns.
Free email builders have become a valuable asset to many marketers because they solve many pain points in addition to easily creating beautifully designed emails. Most email builders offer drag and drop or WYSIWYG (What You See Is What You Get) features, which cut down on email creation time since you can easily insert pieces of content where you want it.
Though arguably one of the greatest solutions free email builders offer is automatically making your emails responsive so they render correctly across devices and platforms. How many times have you created what you thought was a great email, only to test and find that it doesn't render correctly and looks terrible on mobile?
Throw in the complexities of designing a campaign using Eloqua's native features, and you've got yourself a headache. If you've ever found yourself in this scenario, keep on reading. By the end of this piece, you will know how to use the top free email builders and import your new designs to use in Eloqua.
The Top Free Email Builders to Use with Eloqua in 2021
1. BEE Free
BEE Free is one of the easiest free email builders to use. You can drag and drop content into email templates, including buttons, text blocks, images, and more. With BEE Free, marketers can design sleek and modern emails with ease. The site also allows you to export the HTML code to paste into your email marketing platform.
To build your email template, go to the BEE Free homepage and select "Start Designing." The site will prompt you to either create your own design from scratch or select a template. Selecting a template is the easiest place to get started.
Once you select a template, you can begin to customize it. The drag and drop email builders give you a seamless user experience. Once you've finished creating your email, click "Save" to save the email template. If you're using the free version, BEE will ask if you'd like to sign up for a paid plan or if you'd like to download or export your template — select the option that best fits your needs.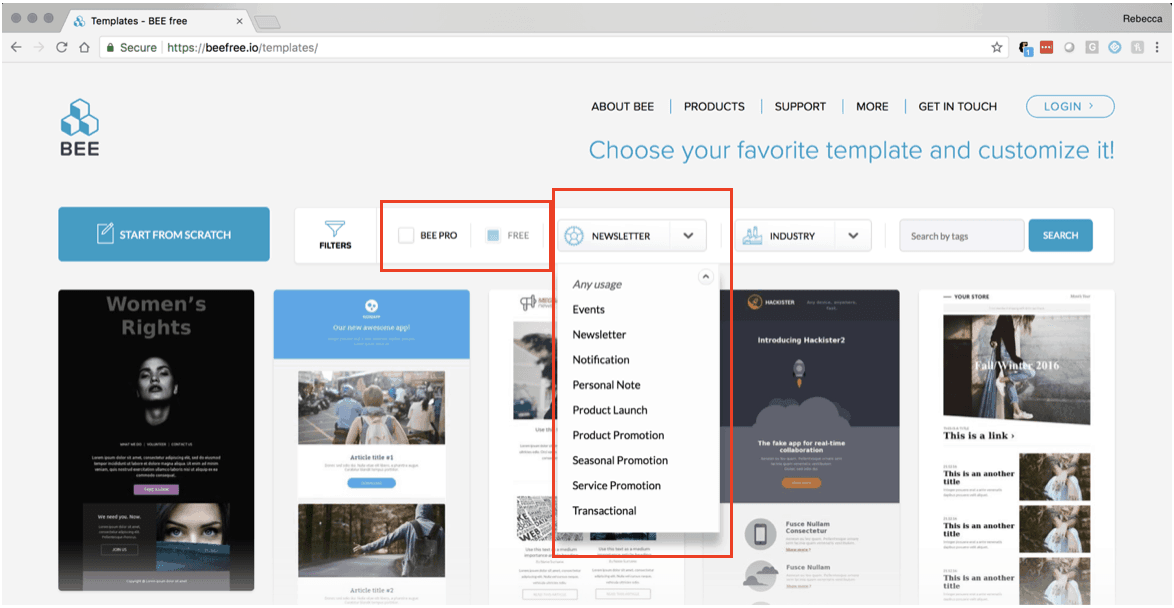 If you select to download the email, a zip file should be created where you will find any images you added to the email template and a .html file. You'll want to open this file and right-click to reveal the drop-down for "View Page Source." This will allow you to view the code of the whole page. This is the code you will need to copy and paste into Eloqua and then add the images.
Alternatively, you can choose to export your HTML, and then the images will be hosted in BEE (may require a paid plan). A pop up will appear with your code snippet. All you have to do is copy the HTML and then paste it into Eloqua.
Once the HTML code is added, be sure to preview your email template and make any necessary revisions and grammar edits.
*Note: You may receive the following alert: HTML message: An unsubscribe tag (%%unsubscribe%% or %%email_preference_center%%) is required somewhere in the body of the email. This can be done by highlighting the text you'd like to link for unsubscribers and selecting the hyperlink icon to choose the unsubscribe tag as the link type.
2. Stripo
Unlike the other free email builders on this list, Stripo requires users to sign up for an account. This free email builder also caps off at four downloads per month and resets the download limits each month. By selecting "Email Templates" in the navigation bar, you're able to select from numerous free email builders and filter by type, industry, and season.
Once you find an email template you like, select it to begin to make your revisions. When you're ready to export the HTML, save the free template, which will then prompt you to create an account.
When your new account has been registered, you will be brought to an overview screen of your free email builder templates. Select the template for which you'd like to export the HTML and proceed with selecting the "Export" button > HTML > Download the HTML file and then copy and paste it into Eloqua.
3. TOPOL.io
Like BEE Free, Topol.io is a free email builder that easily allows users to design emails with a drag and drop tool. In comparison to BEE Free, Topol.io does not provide as many free email templates. One feature Topol.io does better is the process of exporting the email HTML. Topol.io automatically creates a download of the .html file rather than a zip file.
After selecting and finishing your email template design revisions, you'll want to click "Save & Download," which will prompt an HTML download. From here, copy and paste the HTML source code into Eloqua. As with the others, be sure to send yourself a test email once it's in Eloqua to preview the email template and make changes as needed.
4. Chamaileon
Chamaileon is a free email builder that comes highly recommended. Chamaileon is an easy-to-use drag and drop builder that integrates with leading marketing automation platforms. Boasting to have over 100 email templates, Chamaileon makes it easy to create emails at scale.
Like most enterprise platforms, their free plan has many restrictions that require an upgrade to unlock. Users on the Chamaileon free plans are limited to five HTML exports per month. However, their export process is quite easy, and you can either choose to sync the email to your marketing automation platform, download the ZIP file, or copy the HTML.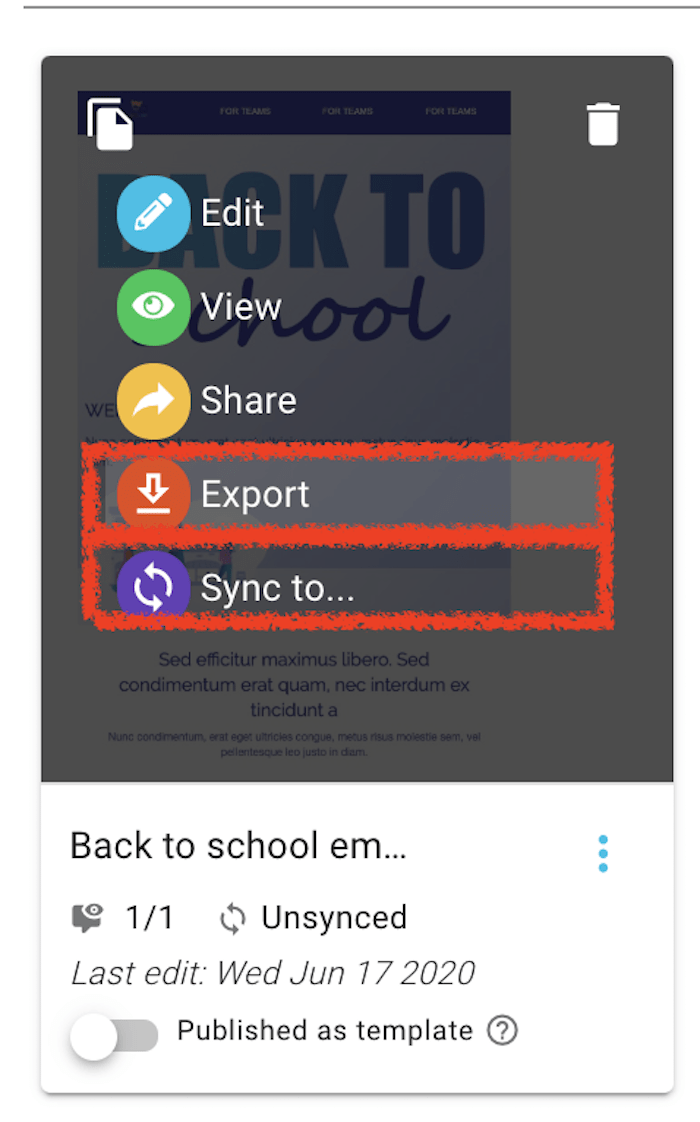 If you want to stay on the free plan, all you need to do in Eloqua is copy and paste the HTML from Chamaileon into your blank email template.
5. Really Good Emails
This one is for the more advanced email marketer. If you have experience using code, look to Really Good Emails for design inspiration, ideas, and HTML source code.
Really Good Emails is a free website that provides thousands of real emails by popular brands across multiple categories and purposes, like product announcements, newsletters, behavioral, B2B, and more.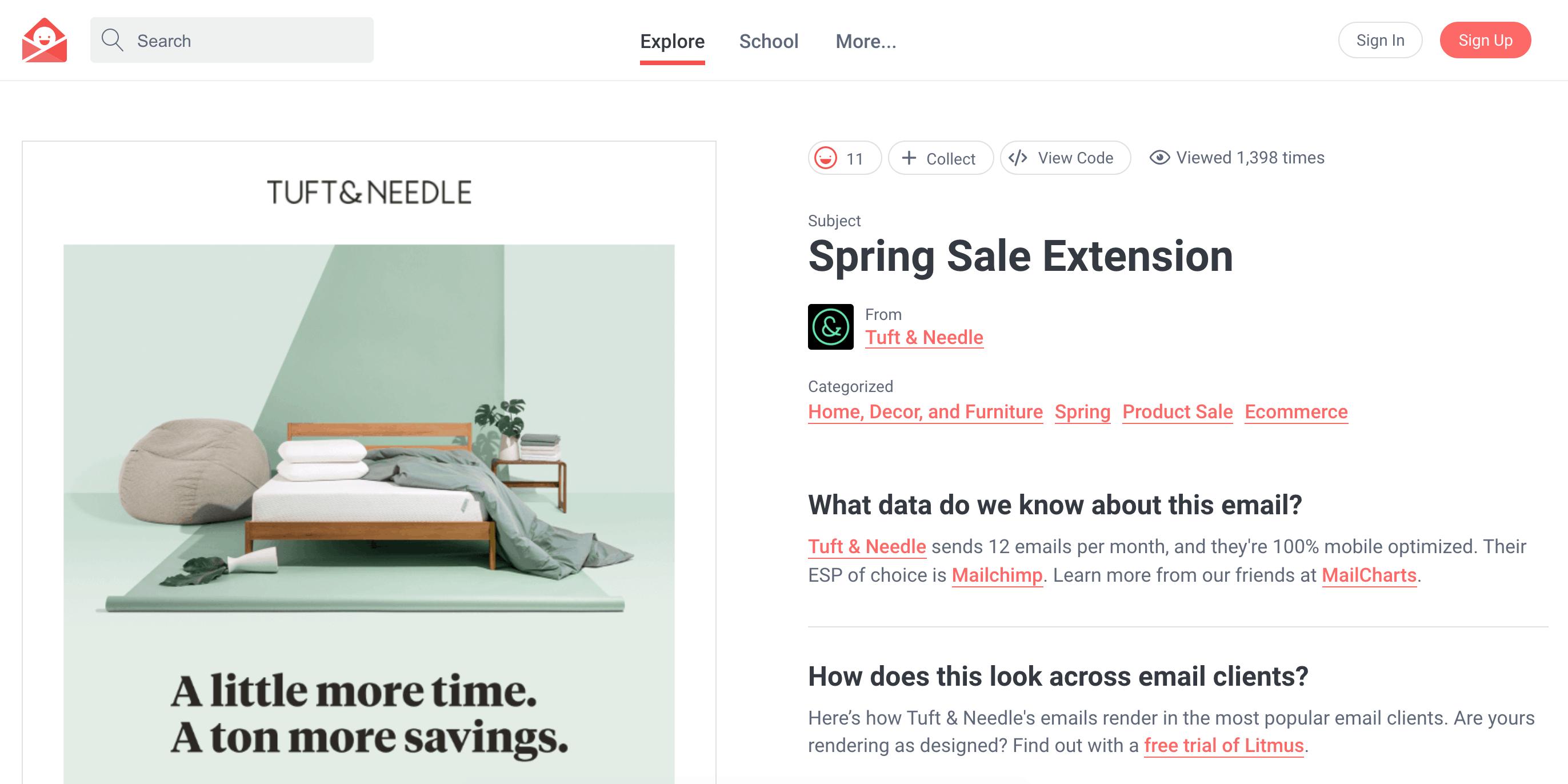 For every email on their site, you have the option to view the source code. Once you find an email style you like, copy the HTML code and paste it into your Eloqua instance. From there, edit the code to fit your brand's style — i.e., the logo, font, color palette, etc. While you can use these emails for inspiration, it's important not to plagiarize them completely, so customization here is key.
In Conclusion
And there you have it! Five free email builders that you can use in conjunction with your Eloqua instance to help elevate your email campaign designs and email responsiveness. Not a user of Eloqua? Check out similar articles for free email builders for Marketo and Pardot.