Here at FeedOtter, something that's usually on our minds is how to streamline the process of creating routine, content emails and newsletters that you can easily push to your email sending platform. And what better way to automate content emails than adding an RSS feed into Pardot? Let's look at the need for an RSS Pardot integration and how you can save time on content email marketing in Pardot.
Why do you want to integrate an RSS feed into Pardot?
RSS feeds are great for pulling your content in a content alert email, not to mention saving you hours of email creation time that can be better served on writing/planning content or your other marketing demands. Here are three of the common use cases for wanting to put an RSS feed into Pardot:
Blog Notifications
With your blog growing in content and subscribers, you want as much reach as possible. Integrating an RSS feed into Pardot allows you to push out your latest blog updates to the target audience you are trying to reach. This also gives you the creative freedom you are looking for without the time hassle. Sending RSS emails through Pardot is an easy and effective way to produce the content your subscribers want to consume.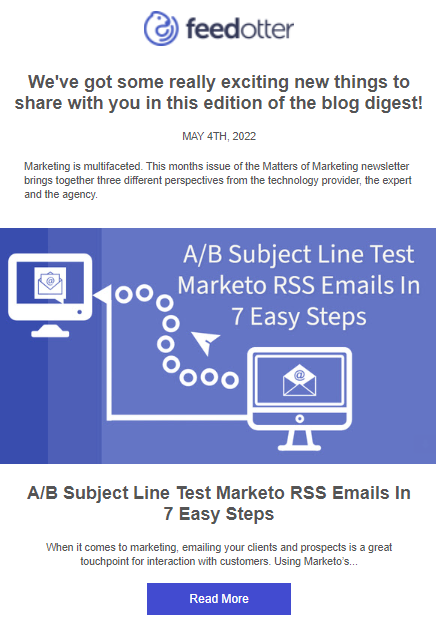 Podcast Notifications
New podcast release? Alerting your audience via email is a great way to get your audience to interact with your new content. Creating a great podcast should be the number one priority, not hours spent on sending the content out. When you integrate an RSS feed into Pardot, you are setting yourself up for success to streamline your automated podcast emails.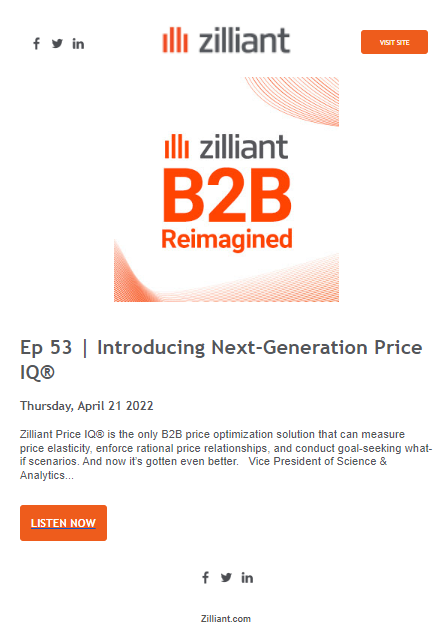 A great example is Zilliant's "B2B Reimagined Podcast", subscribe here.
Digests and Newsletters
Having a newsletter or digest is crucial to updating users on your latest business updates. Subscribers will understand more about your product and content while getting an interactive feel. By integrating an RSS feed into Pardot, you are saving time creating beautiful newsletters or digests. Using RSS data to automate newsletters allows editors to have full control of the content put in the newsletters and digests.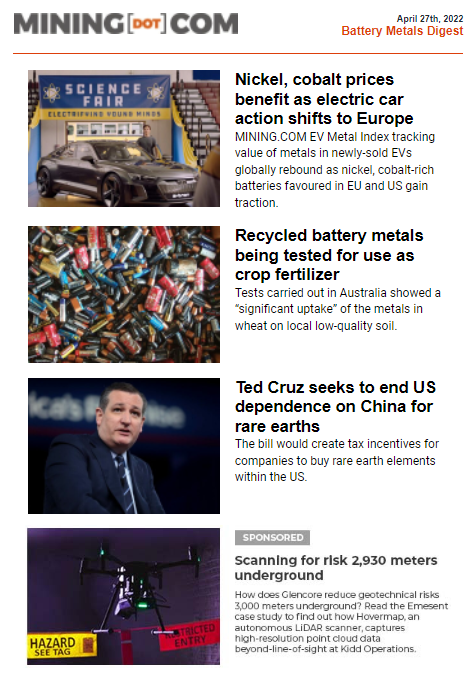 Another great example is Mining [Dot] Com's newsletter, subscribe here.
How to integrate an RSS feed into Pardot
Sadly, there's no native integration for Pardot to pull in your RSS feed so you'll need a Pardot add-on called FeedOtter (shameless plug, we know) that can automate your content emails by pulling the content from your RSS feed.
FeedOtter allows you to email your website content in minutes. With FeedOtter's Pardot integration, you have hands-off automation, smart-sense technology that ensures old content is never sent twice, and 30+ responsive templates you can utilize or you can add your own.
Not only that, FeedOtter offers advanced scheduling for you to plan out campaign sends automatically, a braided feature that allows you to use multiple RSS feeds, team collaboration, and a sent history that notifies you when an email is sent. Overall FeedOtter integrates your RSS feed into Pardot seamlessly, saves you valuable time, and enhances your email content.
For more information, schedule a demo. If you are wanting to give it a try, here is the link to FeedOtter's free trial.

Zapier Integration
When looking for RSS integration with Pardot, you'll see Zapier as an option as well. Zapier's RSS feed integration has a different feature from FeedOtter that allows you to have trigger responses instead of email automating. A trigger collects data of your choosing based on Pardot prospect activity and then automatically syncs it to Pardot's system.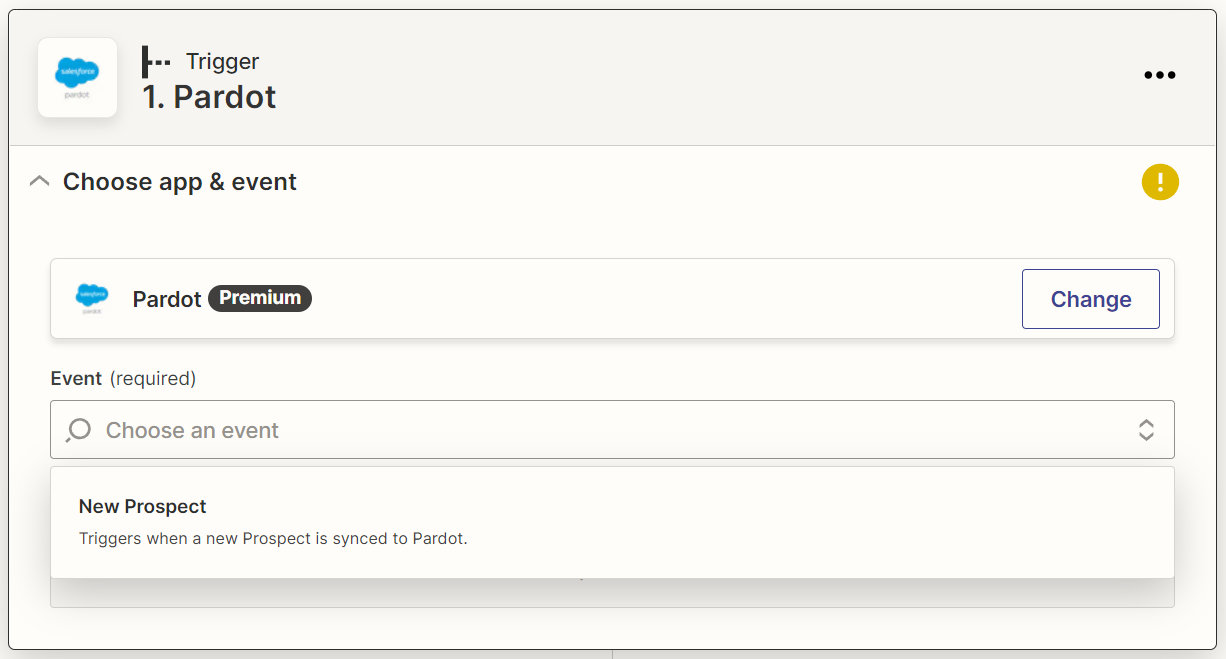 Zapier focuses more on the sales process and gathers data for potential prospects. Some of the features also include sending new prospects' info to Pardot and building your own app integrations. Not only that, but you can use webhooks to receive data from any service or send requests to any URL and a transfer feature that allows you to move data in bulk when you please.
One of the features allows you to send info between Pardot and RSS by Zapier automatically without code. Zapier is great for looking at the analytics behind your customer reach, but not for sending content out to your target audience.
Overall, FeedOtter allows for more personalization through RSS feed templates and helps you keep track of the content you are producing and optimizes it. Zapier works more with the backend of data to help you enhance your reach. Both platforms are great but aren't comparable. Zapier and FeedOtter do completely different functions by integrating RSS feed into Pardot.
For more information, here is the link to Zapier's page on Pardot integration.

Final Thoughts
It can be frustrating that pulling RSS feeds to create emails is not included with Pardot. The Zapier plugin allows you to get insight into your prospects with triggers by integrating an RSS feed into Pardot. While FeedOtter, you can integrate your RSS feed into Pardot in less than half an hour and automate those additional content email sends. Emailing your blog post updates, podcast notifications, newsletters, and digests are all amazing ways to reach your subscribers and are some of FeedOtter's features that will enhance your email marketing abilities. Get started today making your marketing visions a reality in less time and a better professional email send.