Every business needs a CRM tool (Customer Relationship Management) to manage customer relationships and, of course, the data associated with them. No matter what point in a business, whether it be a startup, a Fortune 500, or somewhere in-between, all companies have clients they need to manage and keep track of in the most effective way possible. This is where CRM tools really come in handy — professionals need to be organized to reach the expected growth and goals.
The Basics of CRM Tool Selection and Functions
Truth be told, there are so many CRM tools available that it can definitely be overwhelming to sort through and prioritize all of the different features available to you. We will walk through some of our favorites in this post, but before we do, here are some tips for selecting software to meet your needs. According to Zapier, there are three main priorities to consider for your individual selection of CRM software:
You want to focus on unique features to distinguish what is most important to you with so much out there.
Make sure it is user friendly. You also want to avoid extensive installation or set-up time.
You want it to integrate well into your existing workflow.
Of course, there are other considerations like cost, which is very specific to your budget and needs, but important nonetheless. Keeping these aspects in mind will help you pick a CRM tool (out of many great ones) that is right for your business and help you grow your reach.
What Can You Use CRM Tools For?
CRM tools have so many different functions, but their primary categories include:
Organizing contacts
Recording and assisting conversations
Generating leads and signing deals
CRMs that you can classify as "multipurpose"
10 CRM Tools To Help You Grow Your Reach
When your business to looking to extend reach, generate more leads, and grow, a good CRM tool can be just what you need. Here are our 10 favorites that aid with this task:
1. Salesforce
Salesforce is one of the most popular CRM tools and is a good fit for small, mid-range, or large organizations. With a focus on sales and customer support, it is one of the best choices for customer service, sales management, marketing automation, leads, and managing accounts.
This platform is comprehensive and definitely a good choice for its user-friendly design. As an avid Salesforce user, this has been one of my favorites over the years because it has so much power and possibility when it comes to data collection. Pardot is also an excellent supplement to marketing automation once you get started, which you can learn more about here.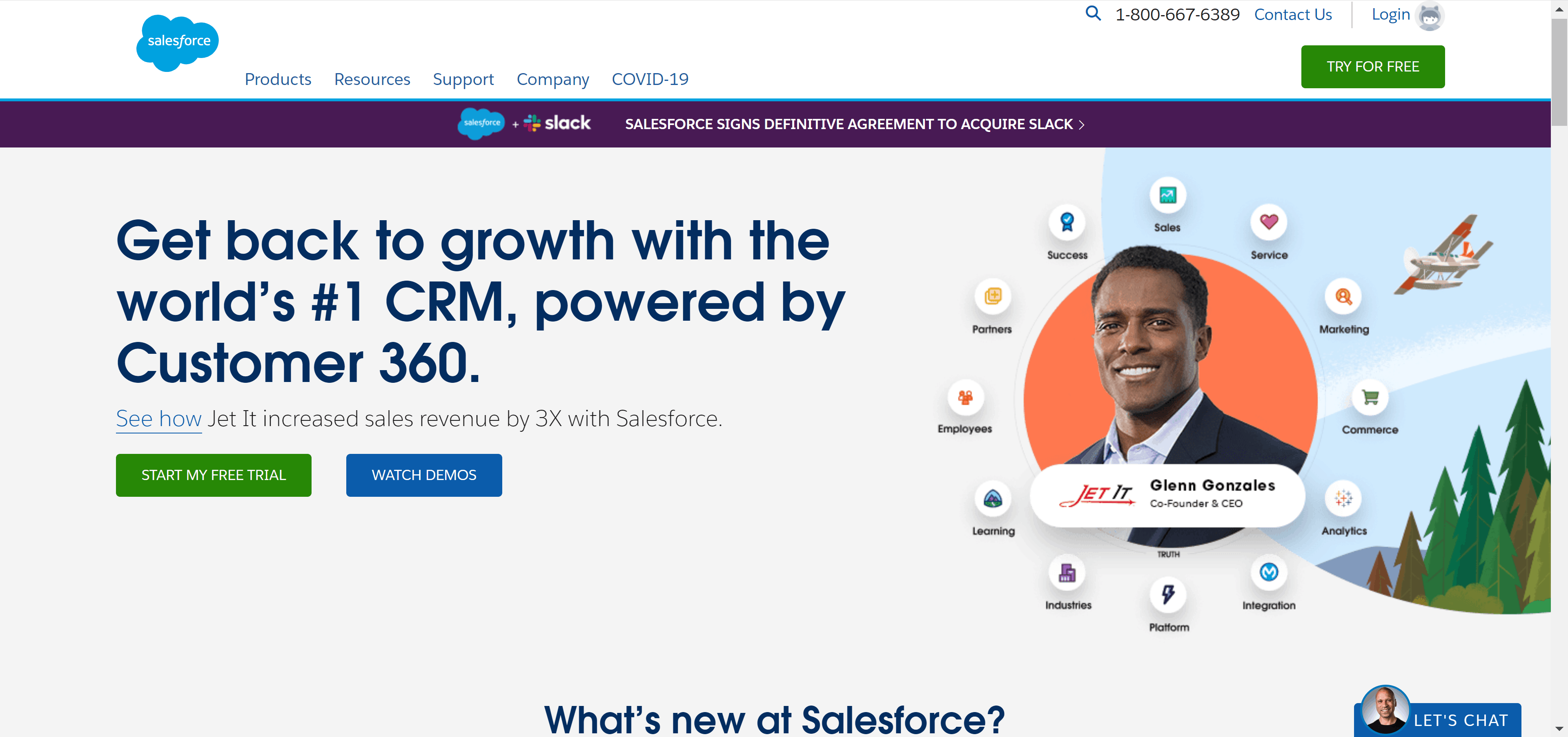 2. Marketing 360
Marketing 360 is ideal for individual business owners or small businesses because it is a web-based platform. This CRM tool focuses on growing your business through marketing efforts, with special emphasis on digital marketing, SEO, and social media advertisement. It also has tools that help you with web design, user experience, and overall branding and consistency.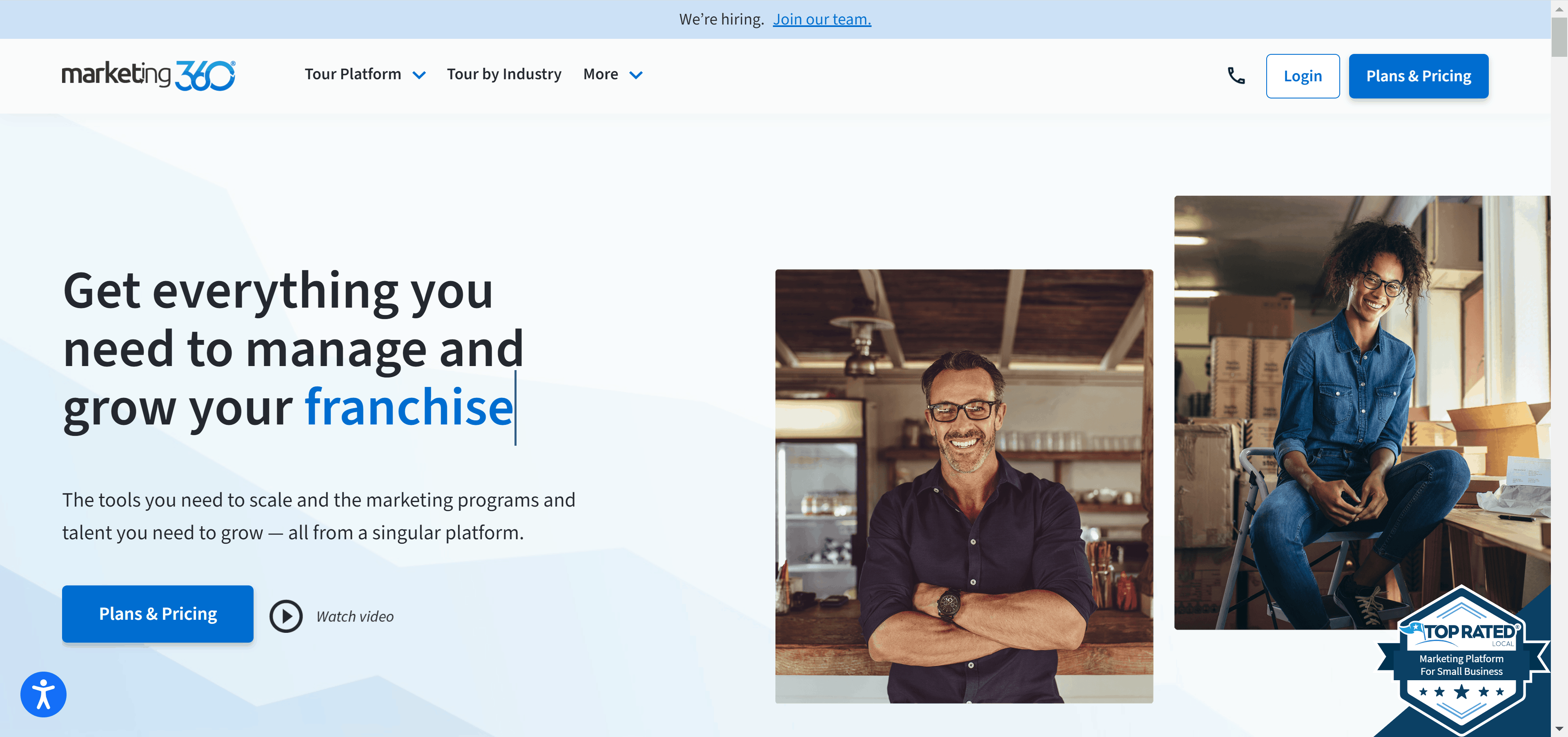 3. Oracle + NetSuite CRM
Oracle + NetSuite is a great integration package that allows you to gain insight into your customer pipeline from lead to sales, and of course, follow-ups and renewals. In terms of managing customers and their interaction with your company from start to finish, this is one of the best interfaces available. Oracle tends to be a popular choice for midrange and large organizations because it can be costly; however, it is not off-limits to smaller-scale start-ups and organizations.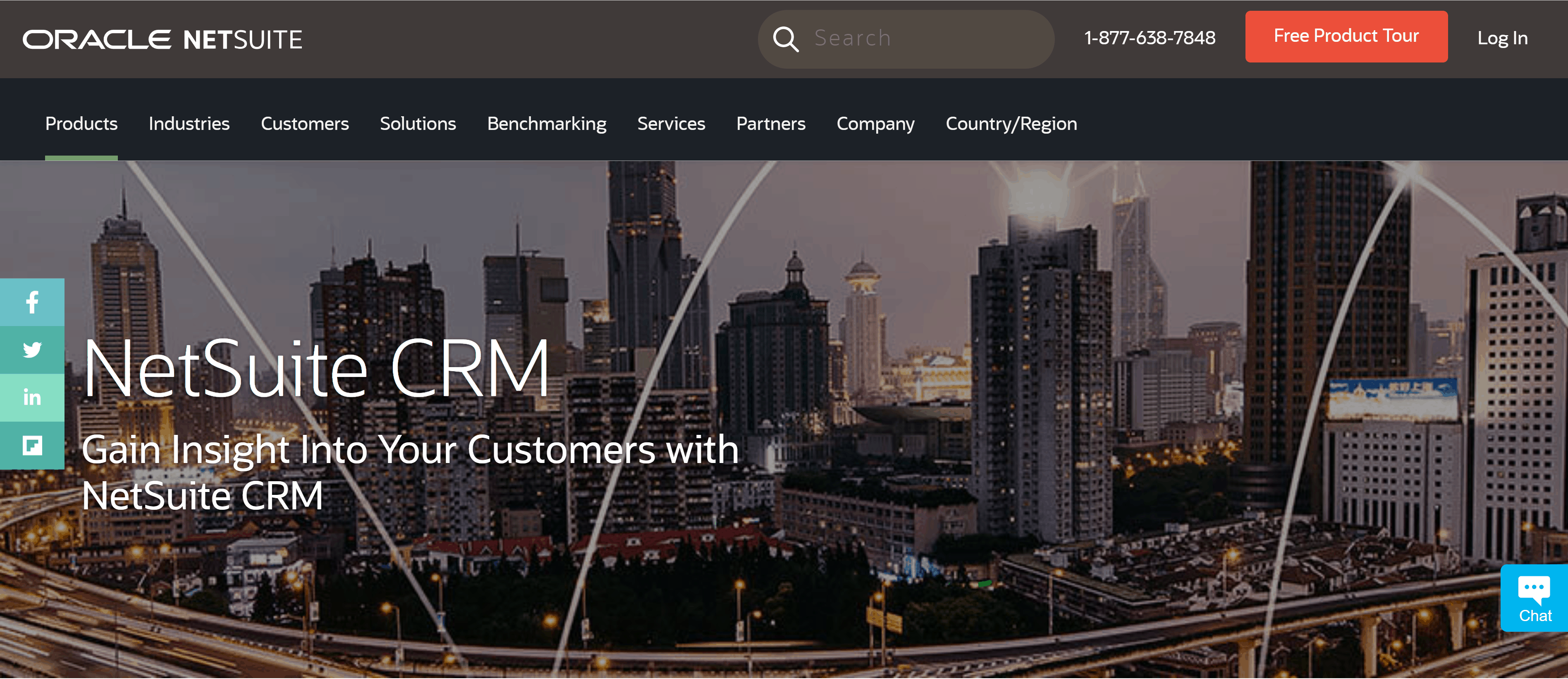 4. Pipedrive
Pipedrive is a web-based CRM tool that focuses on sales and pipeline management. The software allows you to manage and monitor sales and provides you with all of the tools you need to get a lead to a conversion. This program has been acclaimed for its "robust interface" and custom sales reporting tools.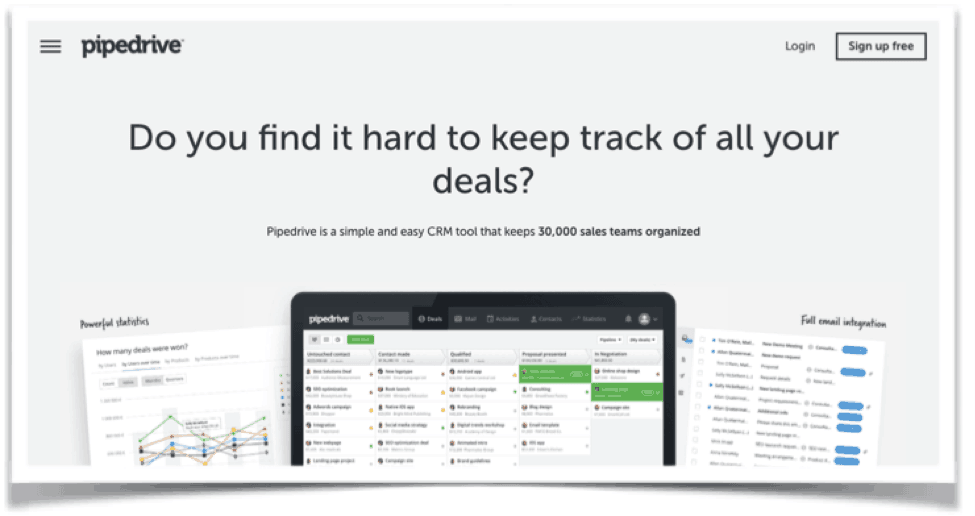 5. TeamSupport
If you are a business-to-business company, TeamSupport is truly one of the best CRM software options out there. This is one of the best team collaboration tools available, with its main focus being team communication and customer support. Companies with a large sales team would do well with this system.
6. Freshdesk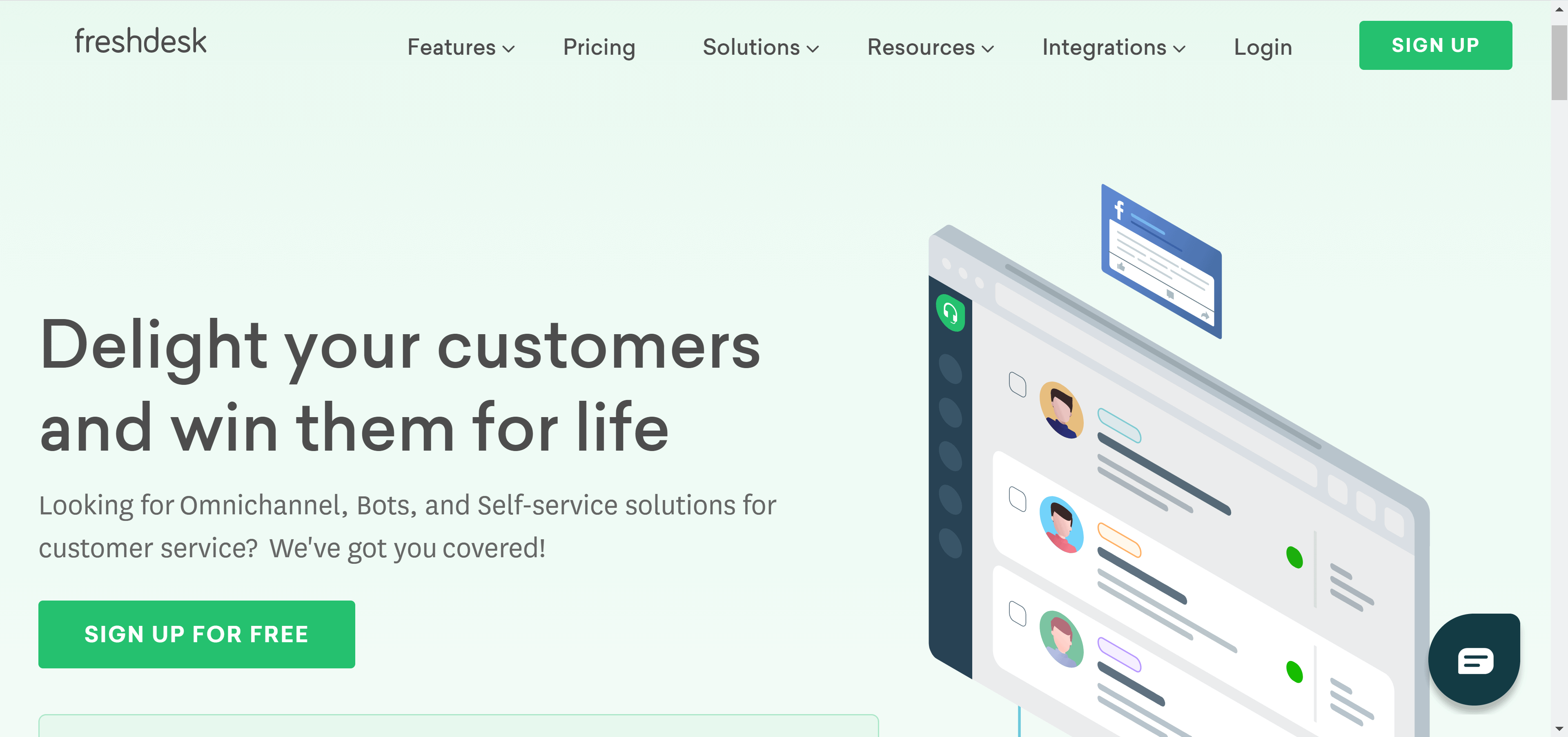 FreshDesk is a cloud-based CRM tool that offers multichannel customer support. Its unique feature is really customer support agent troubleshooting, integrating well with customer conversations through multiple channels including phone, email, and social media (such as Facebook and Twitter customer interactions).
7. Insightly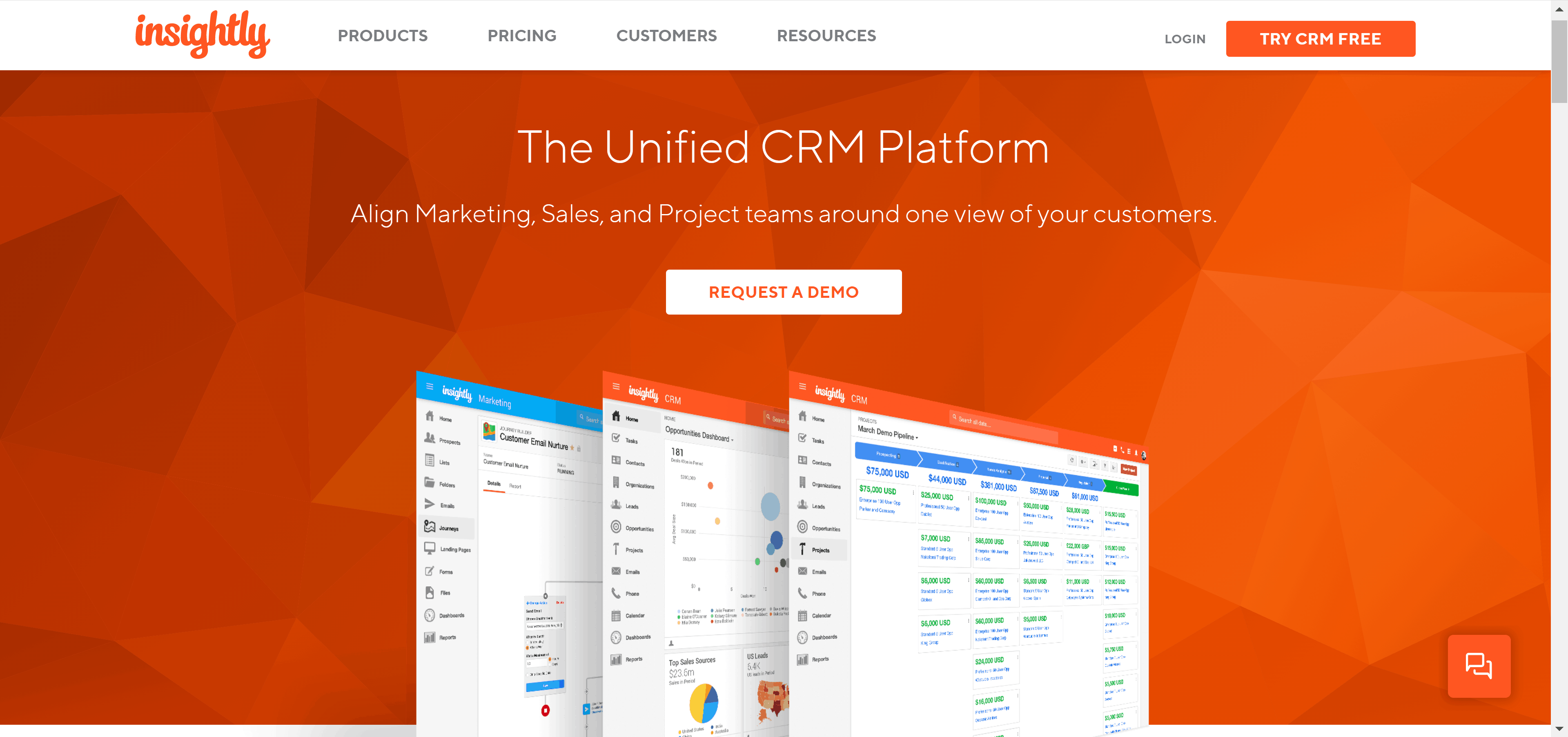 Insightly is a CRM and project management (web-based) tool that makes big claims about ROI and competitive pricing, making it an ideal platform for small businesses. You can manage contacts, leads, partners, and vendors.
Project management, social CRM, and business reports are all a part of the software. You can easily integrate with your other existing software (as Insightly's website claims, with: email, Box, Dropbox, Evernote, G Suite, MailChimp, Outlook 2013/Office 365 Business Edition, QuickBooks Online, Torpio, Xero, and Zapier). This is one system that has been gaining in popularity in recent years, so it's one to keep on your radar.
8. Keap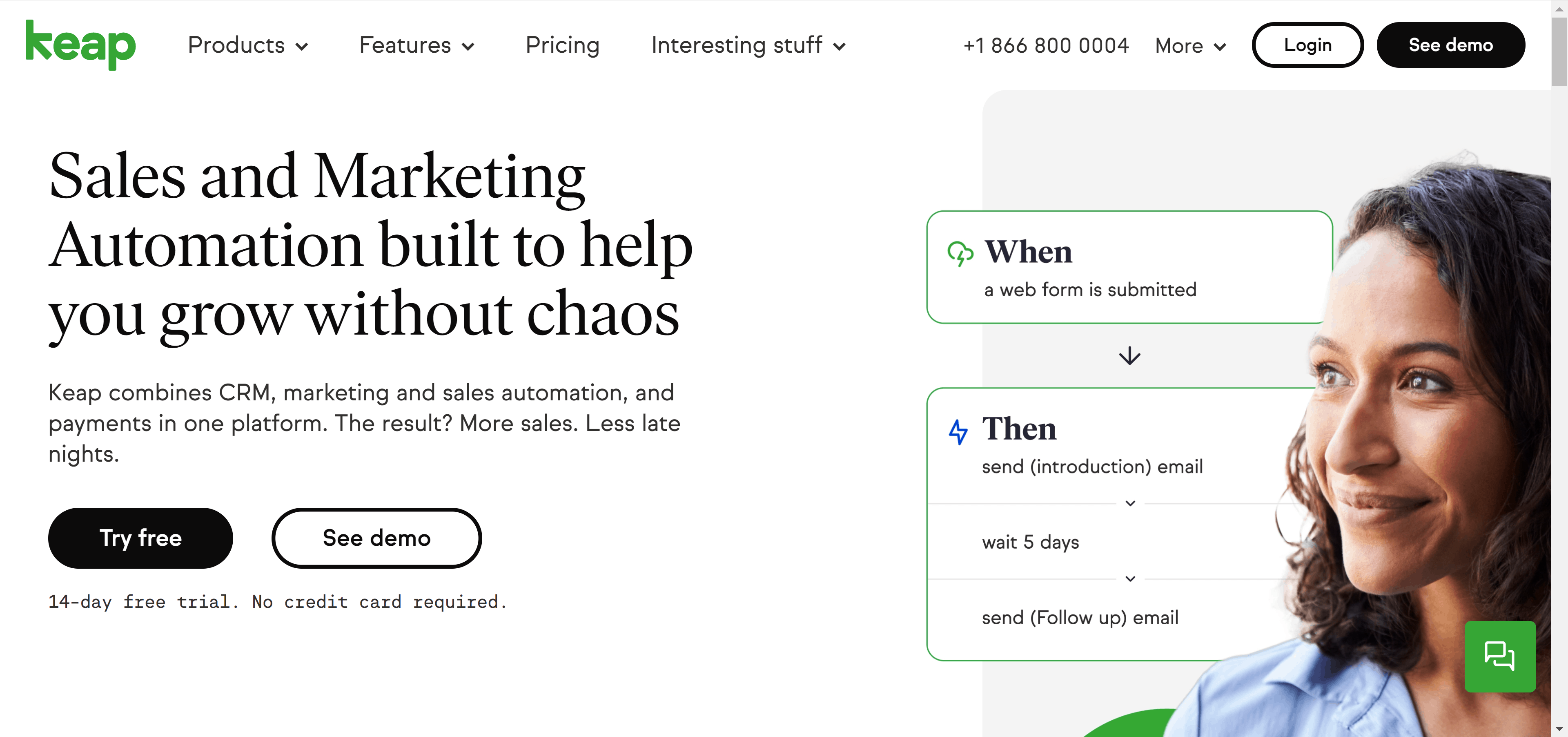 Keap is a CRM tool for small business marketing automation. We like that this tool is upfront about its niche and objectives because marketing for small businesses is clearly different than for large corporations, and a CRM tool should reflect that. If you want to build connections with your customers and generate more leads through your digital marketing efforts, this sales and marketing automation tool is an ideal place to start.
9. Five 9 Cloud Contact Center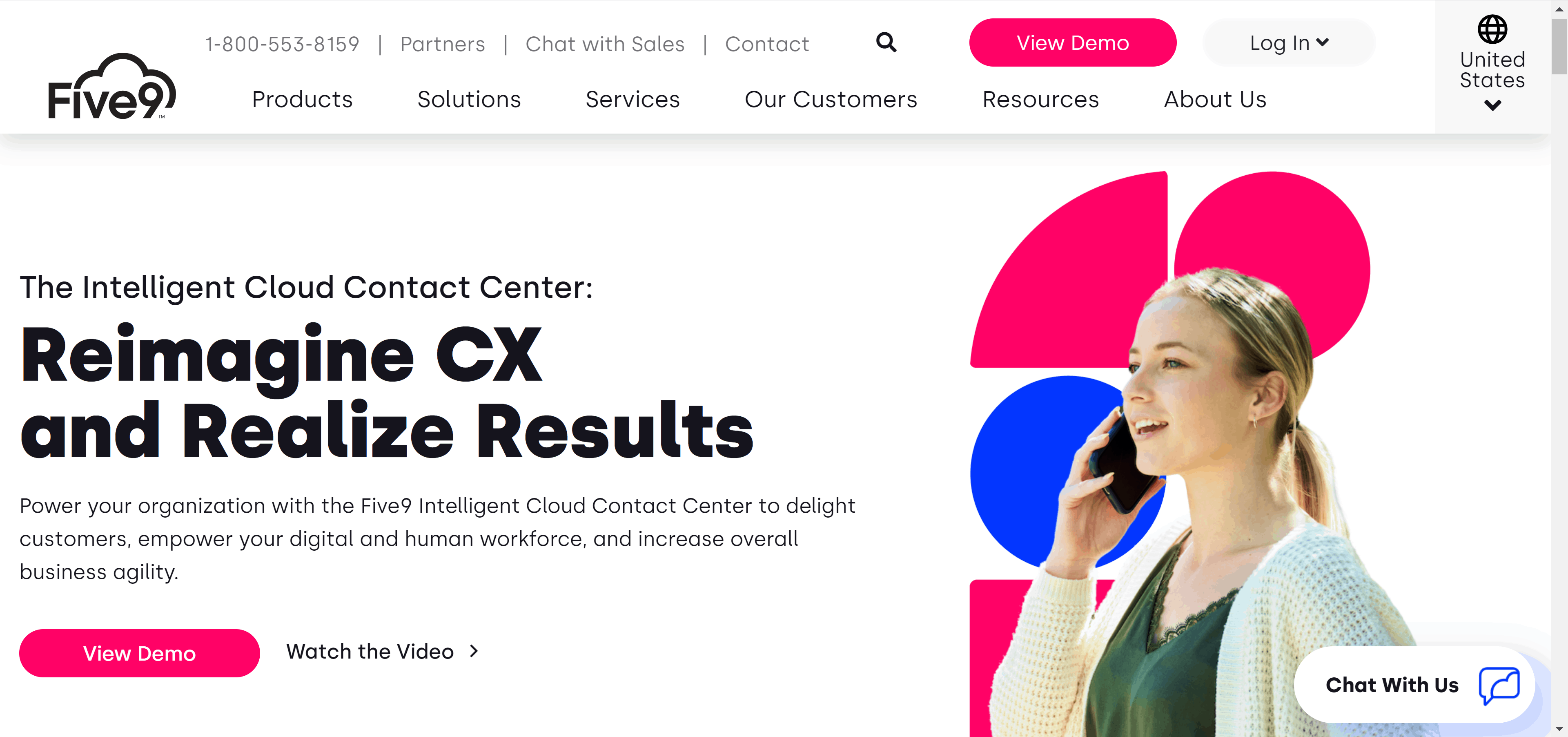 This is one of the most popular CRM tools for managing inbound and outbound calls if you use a call center. Five 9 Cloud is used widely by call centers to collect data, stay organized, and increase sales and conversions. With the claim "make your call center more productive," this CRM's goal is clear — so if you do utilize this kind of customer service, definitely give Five 9 Cloud a try.
10. HubSpot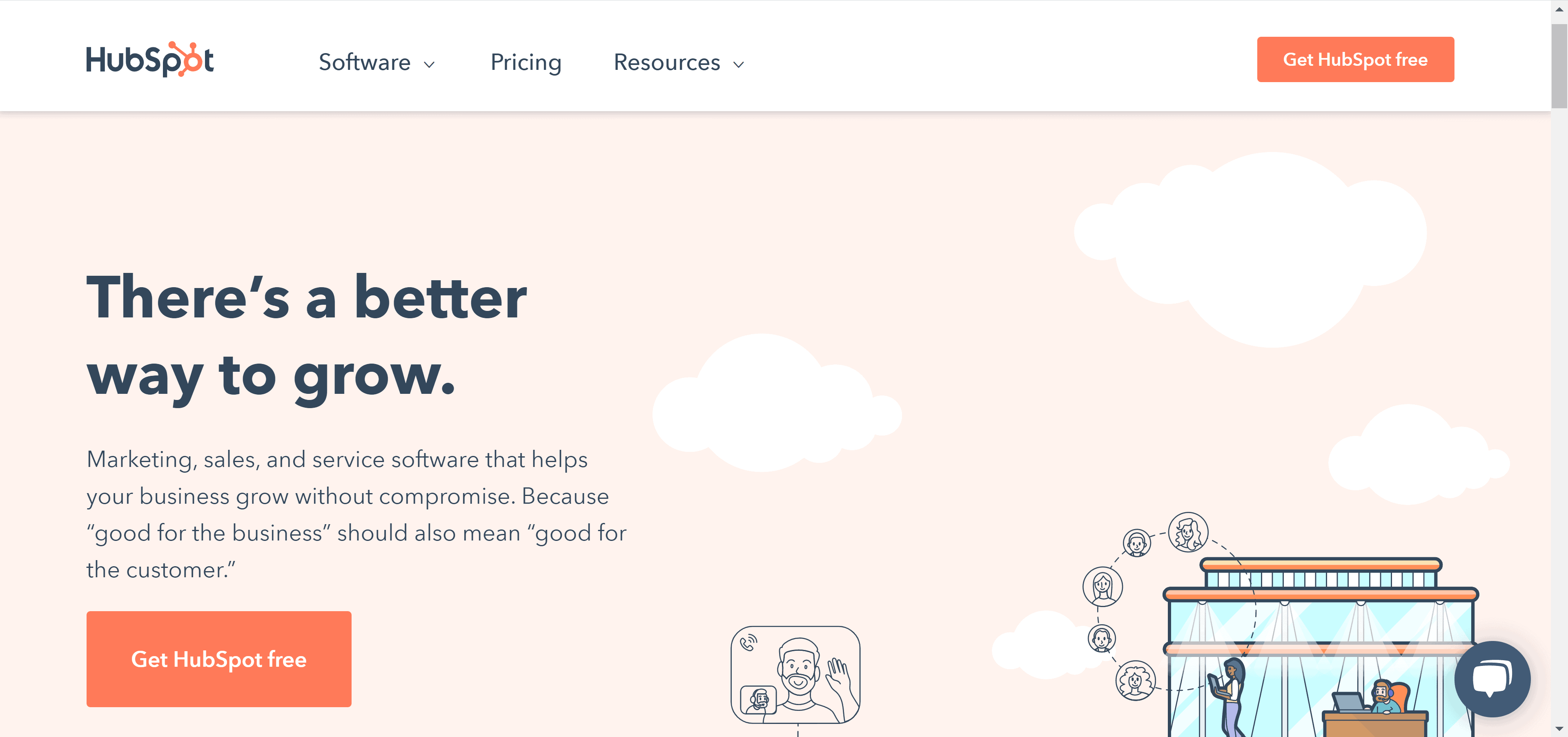 Last but certainly not least is HubSpot CRM (which is an official Google software partner). This CRM tool emphasizes the need for a visual pipeline, organization of sales activity, and lead information, all stored in one interface.
The best part? It is 100% free, and as they note, "always will be," making it a perfect platform for small businesses and startups. I have used this system and highly recommend it because it was intuitive that I didn't need a long lesson to get started.
There are so many CRM tools to choose from, and as we mentioned, it is important to consider what your business actually needs to best support your growth. In most cases, a free or low-cost platform that is all-inclusive will do the trick, but many organizations need more specific and detailed CRM software.
My recommendation is to work with the CRMs you have the best instinct about and see if you can get a free trial. Most will oblige, allowing you to get the facts you need to make the right choice. It can be a big headache to switch CRM systems after making your choice, so spend the time doing the research!
Now that you're on the path to finding a CRM tool be sure to check out our list of 20 email automation resources that will make you better at email automation.