Email automation is a cornerstone of any great marketing program, especially when done right. The right tools and resources help you cut down on hours spent doing manual tasks, freeing your schedule to focus on higher-priority projects. And, as we approach 2021, there certainly is no shortage of email automation resources. But how do you know which ones to use? Which are better? We seek to answer your questions with this comprehensive list of twenty resources that will help you become an email marketing all-star.
19 Resources That'll Make You Better at Email Automation
1. BEE Free
Email design is an important piece of the email automation puzzle. That's why we recommend designing emails in BEE. BEE Free is, hands down, one of the easiest (and free) email builders to use.
You can drag and drop content into email templates, including buttons, text blocks, images, and more. With BEE Free, marketers can design sleek and modern emails with ease. The platform also offers a way to easily export the email HTML to transfer into email marketing platforms, ensuring that you always have beautiful emails that render and respond properly.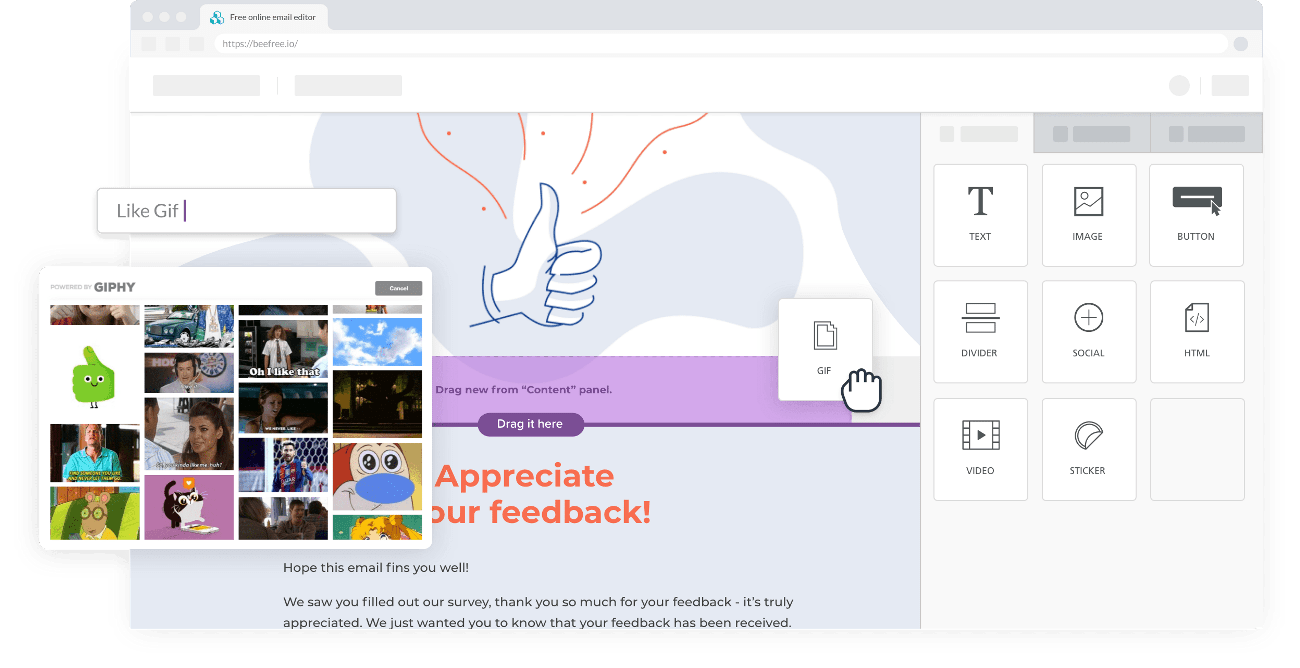 Pricing: BEE offers a freemium version of its product, while paid plans begin at $15/month.
2. HubSpot
For inbound email automation, there are few better (if any) than HubSpot. A full-service CRM, HubSpot differs from other tools on our list for a few reasons. For one, their focus on inbound marketing (including content and search marketing) is unparalleled. They also offer the added benefit of the Sales and Service Hubs, which means your team can better work together—even across departments.
HubSpot's email marketing automation capabilities make setting up a campaign easy, even for marketers who are relatively new to the game. You can easily create automated emails and set up workflows to nurture your inbound leads.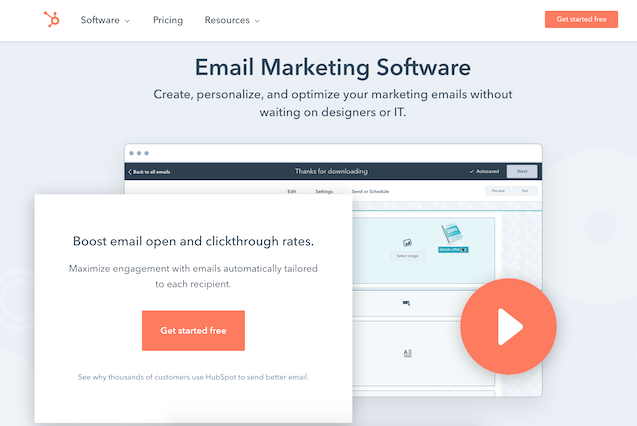 It's also worth noting that if your email marketing strategy relies heavily on outbound emails, HubSpot may not be the platform for you. The limits on marketing contacts are pretty small and vary based on your plan, and can quickly get expensive.
Pricing: You can get started in HubSpot for free with limited functionalities. Paid plans for their marketing hub begin at $40/month for the Starter plan all the way up to $3,200/month for the Enterprise plan. If you're a startup, you can apply to HubSpot's HubSpot for Startups to get up to 90% off the price.
3. Litmus
As you are building your emails, it's important to test how they will look in different email clients. As email marketers know, how an email renders can vary widely depending on which email client your recipients use.
To solve this issue, check out Litmus. Litmus is one of the top tools to use to test emails on any device. You can get previews of your emails on over 90 apps and devices with a single click, which saves you hours that you'd otherwise spend reviewing every possible email combination.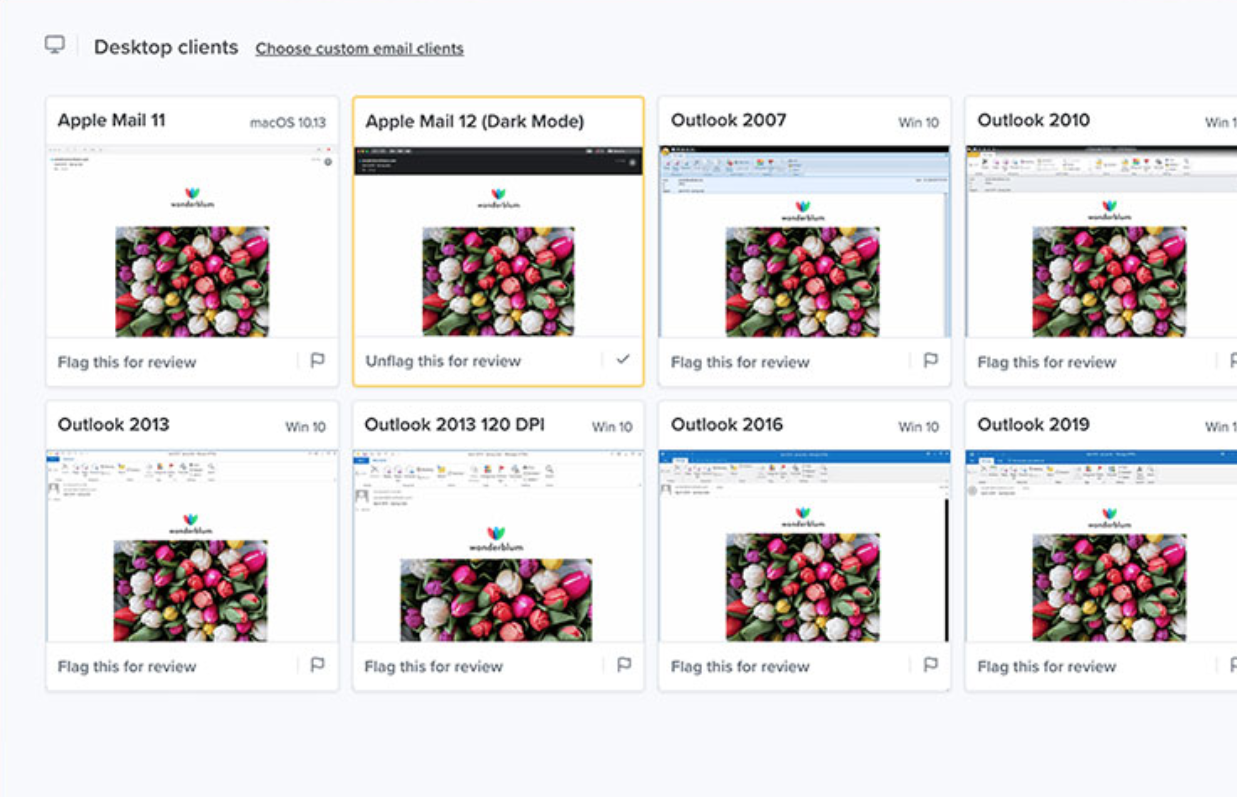 Litmus has also expanded its offering beyond email testing—the platform can now be used across the entire email spectrum.
Pricing: Litmus pricing plans begin at $99/month.
4. Pardot
Pardot is an enterprise marketing automation tool that's specifically tailored to the needs of B2B marketers. Since being acquired by Salesforce in 2012, Pardot has blossomed into a robust suite of products that work together to help sales and marketing teams be more effective.
When it comes to email automation, Pardot is one of the best for creating personalized emails with dynamic content—which in turn helps your engagement rates and gets you in front of your customers.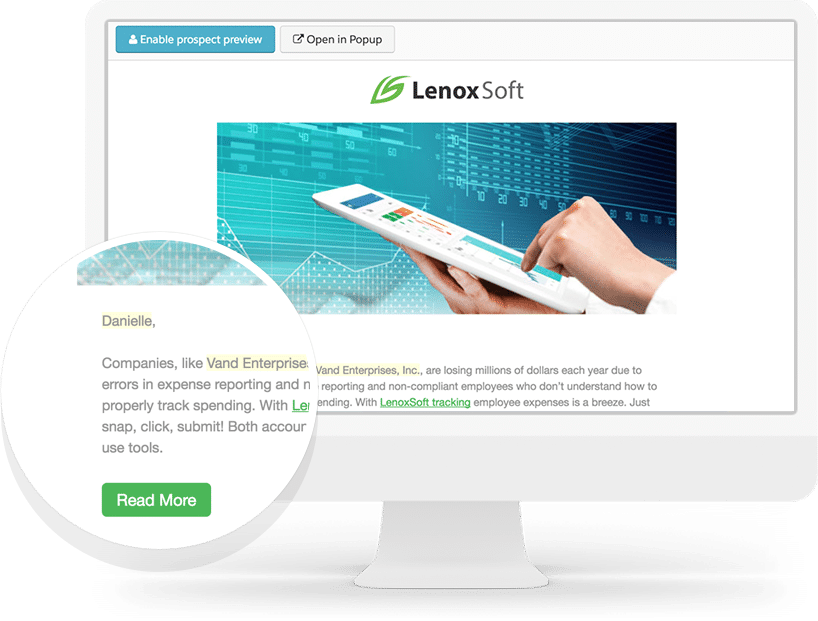 Pricing: Pardot's most basic plan begins at $1,250/month.
5. Marketo
Pardot and Marketo are often used in the same sentence when comparing marketing and email automation programs. Marketo, acquired by Adobe in 2018, offers a suite of tools similar to Pardot—and similarly is a great option for larger marketing teams.
Marketo's email automation offering includes an email builder, triggered emails, personalized emails, email deliverability testing, and campaign performance metrics.
Pricing: Pricing varies; contact Marketo for a quote.
6. Grammarly
Having strong email copy is important; what's even more important is that it's free of spelling and punctuation mistakes. To ensure that you're putting your best writing out there, we recommend Grammarly.
Grammarly is a Chrome plugin that you can use to automate the proofreading of the content and even emails you produce. Grammarly goes beyond spelling and grammar mistakes and alerts you when there are errors with your writing, style, or tone. While Microsoft Word or Google Docs will alert you to basic spelling or punctuation errors, Grammarly catches commonly confused words when they're used in the wrong context.
Pricing: Grammarly has a pretty solid freemium version of their product. If you're looking for more advanced suggestions about word choice and run-on sentences, pricing plans begin at $11.66/month (billed annually).
7. Adobe Spark
Having an eye-catching image is an important part of an email. However, what if you're not a graphic designer or limited in time? That's where Adobe Spark comes in.
Adobe Spark provides basic design templates that you can align with your brand with the click of a button, allowing you to create a branded image to save for your email automation queue in minutes. You can also use Adobe Spark to create branded videos, flyers, social media images, and more, all in an easy-to-use interface.
Pricing: Adobe Spark plans begin at $9.99/month. There is a free plan available, but you cannot remove the Adobe Spark watermark with the free plan.
8. OptinMonster
What is email automation without an email list? Many marketers turn to OptinMonster to build forms for their website, blog, and landing pages to capture subscribers. OpinMonster makes creating and integrating these forms to your website super easy and provides a host of options for what kind of form you can create, such as a pop-up box or a slide in. Your email list will grow in no time!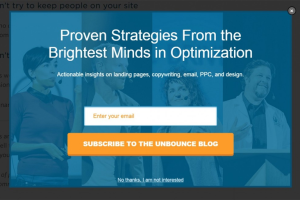 Pricing: Starts at $9/month (billed annually).
9. Canva
An alternative to Adobe Spark, Canva is another web tool that you can use to create custom-branded graphics for your emails. Canva is also easy to use and offers a wider variety of templates you can create from, like presentations and ebooks, if you're looking for a tool to provide beyond email visuals.
Pricing: Like Adobe Spark, Canva offers a limited free plan that you can get started on. The Canva Pro plan is $9.95/month.
10. Campaign Monitor
Campaign Monitor is email marketing software that enables users to create designed emails with a powerful drop and drag builder. With Campaign Monitor, you can use email automation to create visually stunning customer journeys. The platform also offers robust testing, tracking, and optimization tools.
Pricing: Campaign Monitor plans begin at $9/month.
11. MailChimp
An early pioneer of email marketing, Mailchimp has since grown into a full-blown marketing automation solution. Even with the expanded feature set, MailChimp's email automation and email marketing functionalities continue to be among the strongest tools out there.
With over 250 integrations, MailChimp makes it easy to automate emails and more.
Pricing: MailChimp has a limited freemium plan; the marketing platform product begins at $9.99/month.
12. Eloqua
Oftentimes compared to Pardot and Marketo, Eloqua is a B2B marketing automation platform with over 700 integrations. Eloqua was acquired by Oracle in 2012 and has since continued to build out a platform that personalizes and streamlines email automation.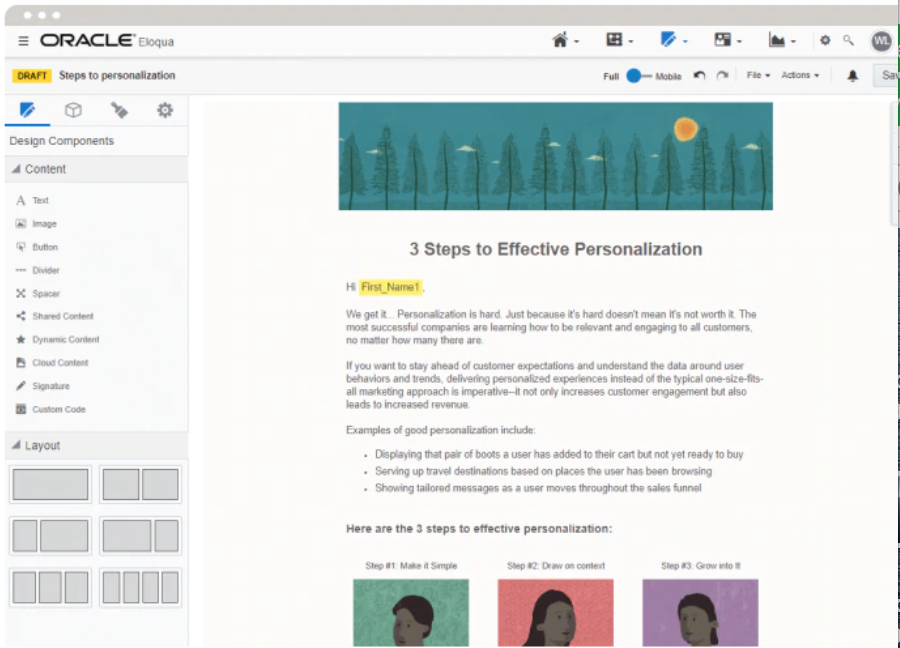 And similarly to Pardot and Marketo, Eloqua is better suited for larger teams and organizations.
Pricing: Contact Eloqua/Oracle for pricing information.
13. ActiveCampaign
ActiveCampaign is a marketing automation platform and a self-reported 'small business CRM.' One of ActiveCampaign's biggest email automation features is its drip email tool. You can create drip emails triggered by several things: subscriber interaction, behavior, interests, location, history, and more. ActiveCampaign prides itself on its ability to automate the entire customer experience, so if you are looking for a more than email automation platform, this may be the tool for you.
Pricing: ActiveCampaign offers a free trial to new customers; Paid plans begin at $9/month.
14. Sendinblue
Another competitor in the marketing automation platform category is Sendinblue. Sendinblue differentiates itself from others by offering a platform that combines email marketing services with SMS messages, in addition to a host of other features. For email creation, they offer an easy-to-use drag and drop builder that you can use to design highly-engaging emails and build automated workflows.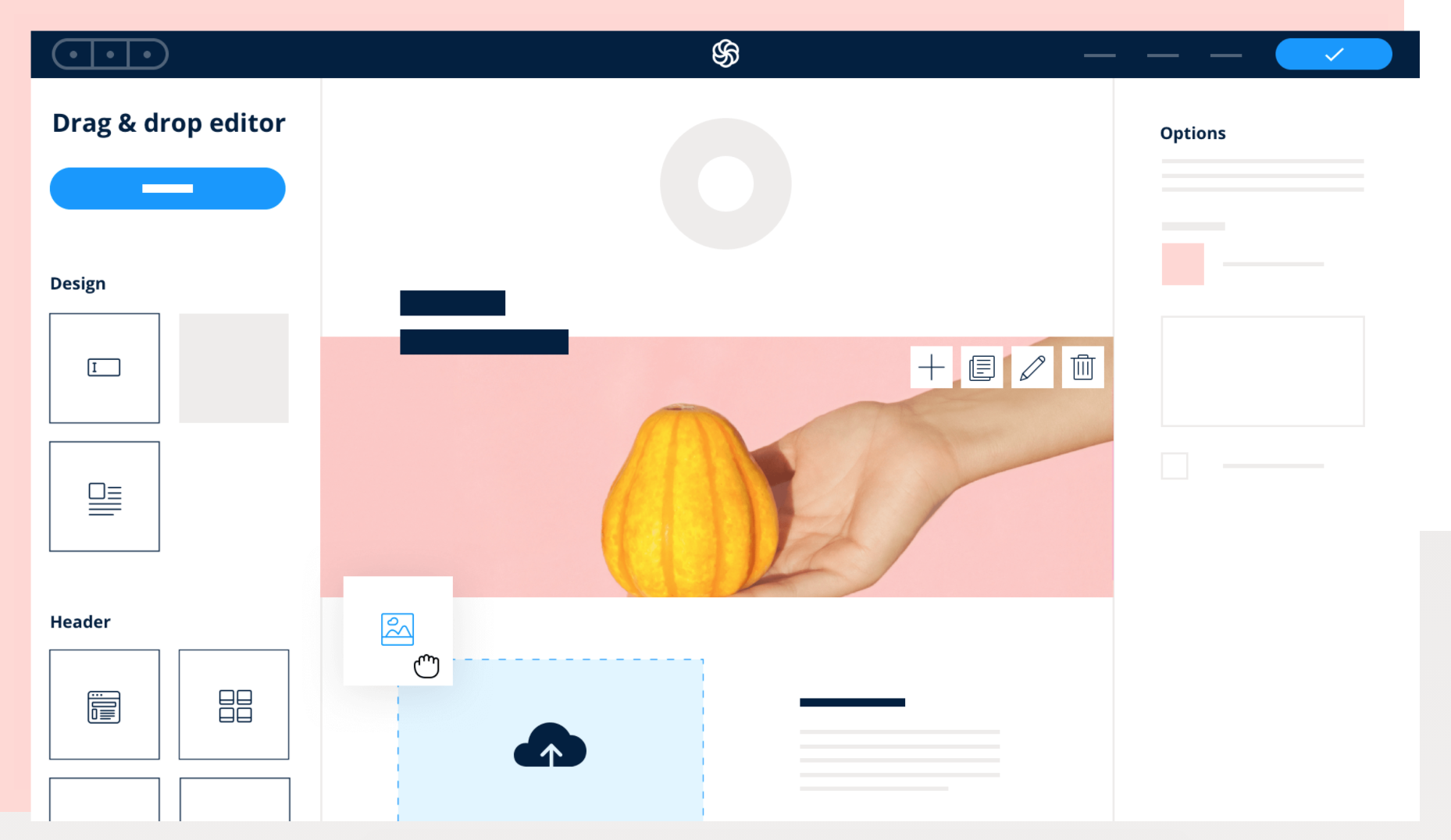 Pricing: Sendinblue offers a freemium version of its platform, and paid plans begin at $25/month.
15. Really Good Emails
Do you ever find yourself stuck when trying to come up with a designed email with engaging copy? If so, look to Really Good Emails. Really Good Emails is a collection of, well, really good emails. Browse through thousands of real emails by popular brands across multiple categories and purposes. You'll be inspired for your email automation series in no time.

Pricing: Free!
16. Drip
A big step in the email automation process is having a strong drip campaign. To help you get there is Drip. Drip is an online app designed specifically to simplify the drip email creation process. Easily create an email series from their pre-made templates or their drag and drop builder.
Pricing: You can get started with Drip for free with a 14-day trial; to learn about their paid plans, contact Drip.
17. ZeroBounce
List hygiene is a crucial part of email automation—especially if you haven't interacted with your subscriber list in a long time. Having a clean email list ensures that you maintain a positive reputation with email servers and reduces hard bounces that affect your deliverability rate.
ZeroBounce is one of the best tools out there for checking and verifying your email list and is easy to use. All you have to do is upload your list, and then their Email Validation API provides you with an in-depth report of your list, which covers over 30 status and sub-status codes. ZeroBounce also integrates with the marketing automation platforms we've highlighted in this article, as well as with a host of other platforms.
Pricing: If you have a small email list, ZeroBounce's freemium plan may work for you; otherwise, paid plans start at $16/month.
18. Constant Contact
Founded in 1995, Constant Contact is one of the oldest email marketing tools out there—and in 2020, they have continued to evolve their product offerings to remain a strong competitor in the landscape. Constant Contact is built and priced with small businesses and nonprofits in mind. With their email automation tool, you can create automated trigger campaigns and send segmented follow-up messages. Their email marketing offering is perfect for email novices, complete with email templates, drop and drag builders, and more.
Pricing: Constant Contact's email marketing plans begin at $20/month.
19. Autopilot
Autopilot stands out from the rest by touting itself as  'visual marketing automation software' and claiming to be the easiest marketing automation platform to use. Their email automation tools allow you to easily create branded and personalized emails in a drop and drag builder and automatically optimizes emails for mobile—this alone confirms their title of "easiest to use."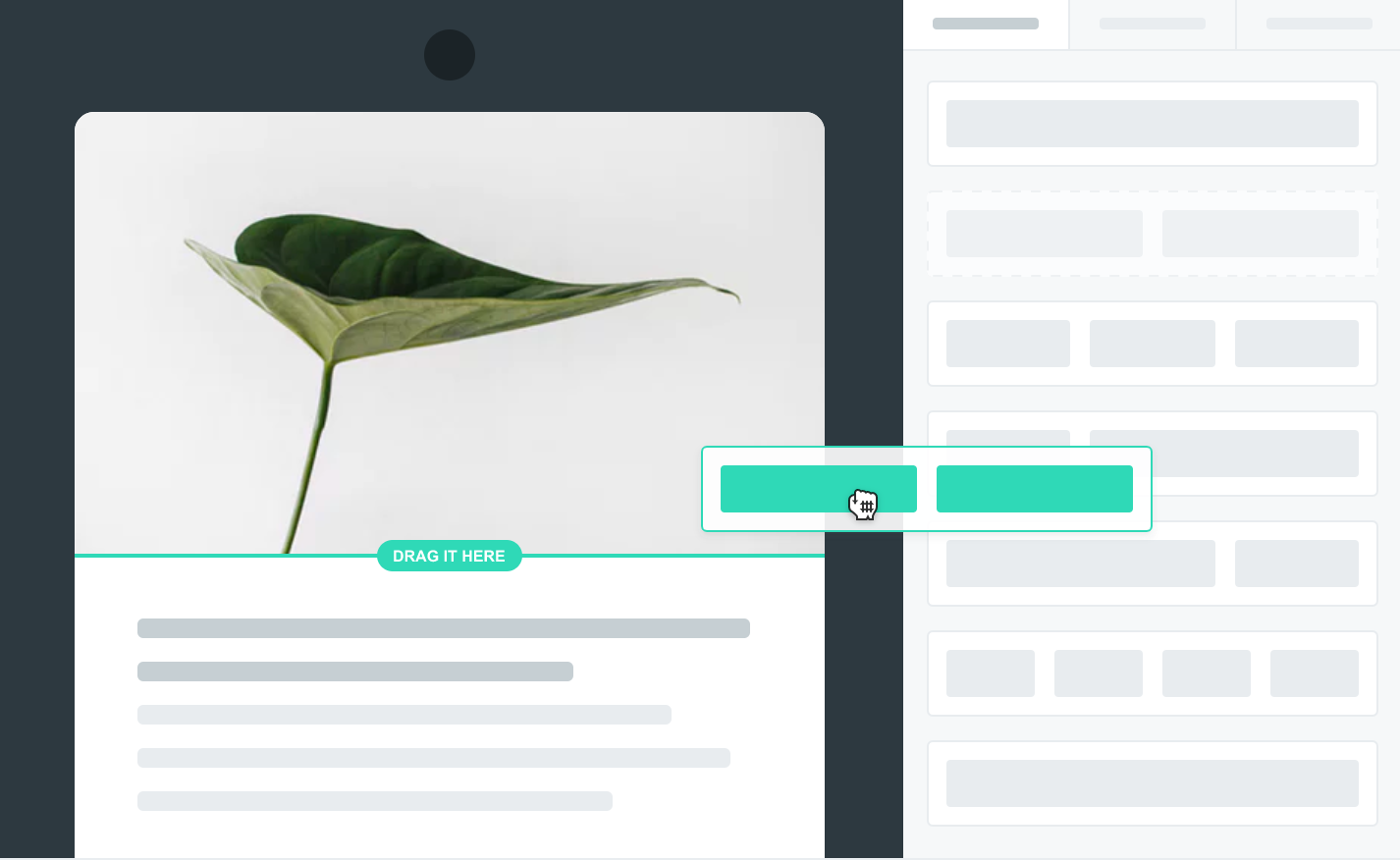 Pricing: Autopilot offers a free 30-day trial; after that, pricing plans begin at $49/month.
Final Thoughts
We hope this list was helpful as you think about email automation tools to add to your tech stack. The key takeaway is that when it comes to selecting email automation resources and tools, it boils down to price, integrations, and skill level. There is no one size fits all approach, so choose what works best for you and your team.
Hungry for more email tips? Be sure to check out our post on how to create great B2B marketing emails.